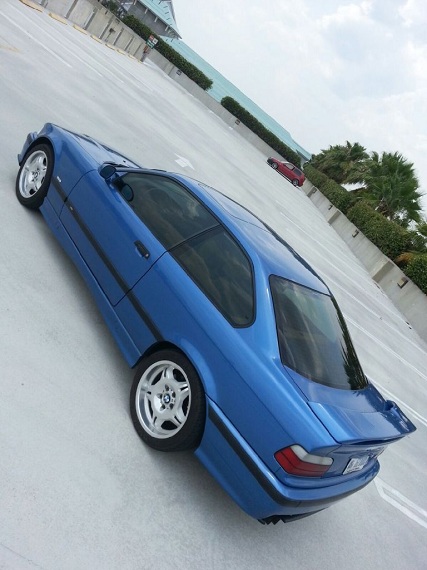 Next in my continuing series of "Why buy an E30 M3 right now?" comes…a M3. What's going on? For as bad as I'd consider the value of the E30 M3 right now, it's hard to argue with the value of the E36 and E46 M3. Out of the box, they did everything better than the E30 did. They're easily the track equal of the E30 and have some added luxury and refinement. One could argue that the build quality went down a bit with the E36, but find a nice example and you'll soon forget that. Aftermarket suppliers abound, as this is the GTi of the BMW world, parts are plentiful and relatively cheap, and they look and sound great. What's not to like? Get one in a great color with lower miles and it's pure win: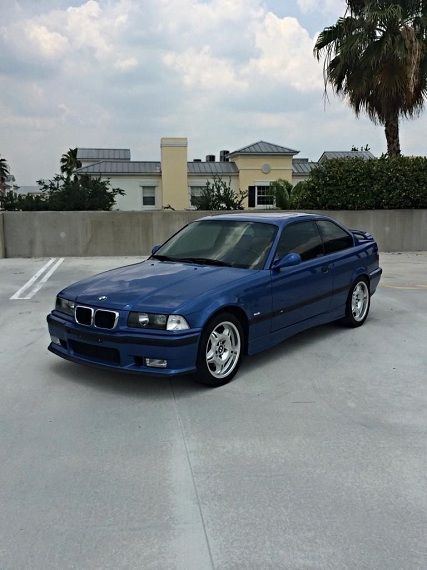 Year: 1997
Model: M3
Engine: 3.2 liter inline-6
Transmission: 5-speed manual
Mileage: 45,888 mi
Price: $16,500 Buy It Now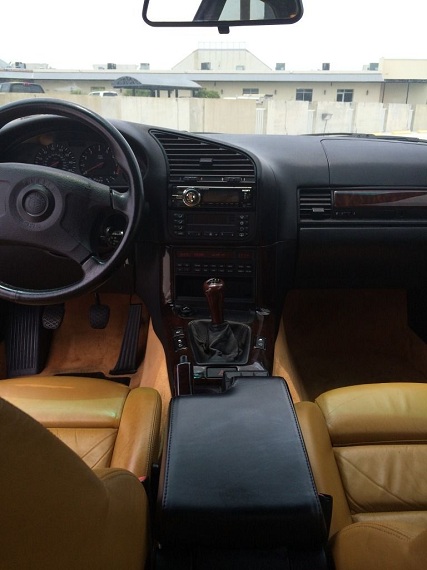 1997 BMW M3. Just under 46k miles. Nearly stock with the following modifications:

1. Sony USB HD CD receiver.
2 Front bumper valance was added from the non luxury model.
3. Front bumper grille changed to the mesh from the non luxury model.
4. Rear muffler is a custom twin silencer unit. Euro E36 M3 exhaust available upon request in lieu of the custom unit.
5. Side markers, front turn signals, and rear tails are OEM Euro e36 M3 units. Factory amber tails are included upon request.
6. Koni top adjustable sport struts and rear shocks. Rear carpet is cut to allow access to the shocks. Uncut carpet included upon request.
7. Glass projector headlights with HIDs. Factory headlights included.

Recent maintenance:

12/2013 Koni adjustable shocks/struts installed.
2/2014 Oil change. Royal Purple 10w40.
3/2014. Rear tires replaced.
3/2014. Radiator replaced (S54 Z3m unit) 16′ SPAL fan added. New radiator hoses.
5/2014 Headliner replaced.
5/2014 New air filter.

Options sheet:

Data for vehicle identification number: WBSBG9328VEY75268
Model description: M3
Market: USA
Type: BG93
E-Code: E36 (2)
Chassis: Coupé
Steering: links
Doors: 2
Engine: S52 – 3,20l (179kW)
Drive: Heckantrieb
Transmission: manuell
Body Color: Estorilblau Metallic (335)
Upholstery: Teilleder W.n./modena (N5AY)
Production date: 13.12.1996
Assembled in: Regensburg

Code Sonderausstattung Optional Equipment
S243A
Airbag Beifahrer Airbag for front passenger
S325A
Heckspoiler Rear spoiler
S401A
Schiebehebedach elektrisch Lift-up-and-slide-back sunroof, electric
S428A
Warndreieck und Verbandstasche Warning triangle and first aid kit
S458A
Sitzverstellung vorne elektrisch Electr. front seat adjustment
S473A
Armlehne vorne Armrest front
S534A
Klimaautomatik Automatic air conditioning
S540A
Geschwindigkeitsregelung Cruise control
S554A
Bordcomputer V mit Fernbedienung On-board computer V with remote control
S676A
HiFi Lautsprechersystem HiFi speaker system
S686A
Antennen-Diversity Antenna-Diversity
S692A
CD-Wechsler I-Bus Vorbereitung Preparation, BMW 6-CD changer I-bus
S772*

S773A
Edelholzausführung Fine wood trim
S985A

For sale locally so reserve the right to end the listing at any time.

Buyer responsible for any shipping charges. Buyer must arrange shipping. Full cleared payment must be received prior to releasing the car.

Sold AS IS with no warranty expressed or implied.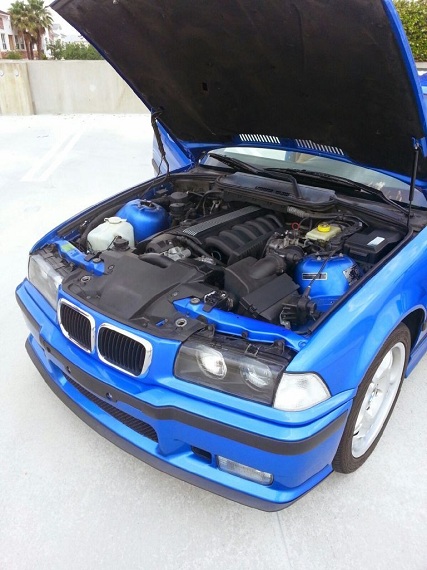 For a little bit more than you'd spend on a tidy E30 325is right now, you can have this car in your garage. Miles are low, modifications are right, and the motorsport wheels are some of my favorites. $16,500 is high for the E36 market right now and you could get one for half this amount – but it won't be in this condition or with this few miles. To me, short of the rear spoiler that I've never liked on these models, this car is about as perfect as E36s get. I can't see how you'd possibly regret the purchase and we've been watching these cars head up in value over the past year. It's a great time to grab one of this generation M3 as an occasional driver and drive away a happy enthusiast.
-Carter