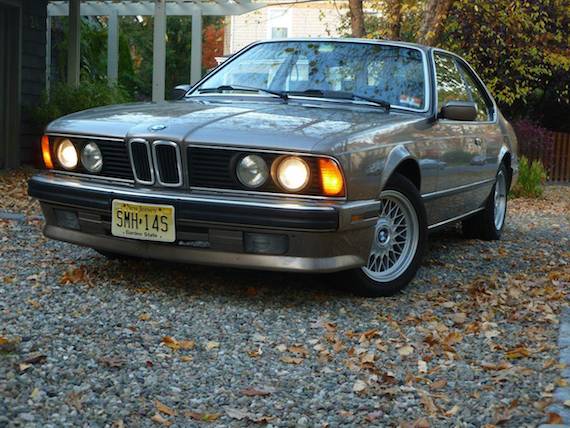 By 1988, BMW's lineup consisted of a few dinosaurs from the 1970s which remarkably still were considered reasonably fresh and competitive in the market. First was the E28 5 series; a refresh itself of the earlier E12 design, most of the technology and the layout seemed fairly dated by 1988; if nothing else, certainly the bumpers hinted at a less than harmonious relationship between Paul Bracq and the United States DOT. The same could be said of the E24 6 series, now entering its 12th year of production. Granted, like the E28 it had received a host of updates in the early 1980s that kept in on top of the heap; for both platforms, the screaming S38 powerplant uttered the last roar in the U.S. for both legendary chassis. But unlike the E28, the E24 was granted one last stay of execution before the launch of the 8 series. With some light facial work, a nip and a tuck it suddenly looked like a much more modern car and in my mind the prettiest of the E24s outside of the original and unspoiled 630CS. Most of these last of the run 6's seemed to be automatic, but a precious few were imported with a 5-speed manual – giving a sporty and less expensive alternative to those not needing the motivation of the M6. Today there is one such 635CSi for sale on Hemmings: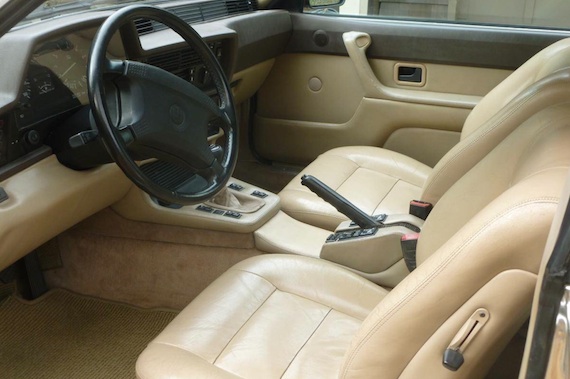 Year: 1988
Model: 635CSi
Engine: 3.5 liter inline-6
Transmission: 5-speed manual
Mileage: 127,700 mi
Price: $10,900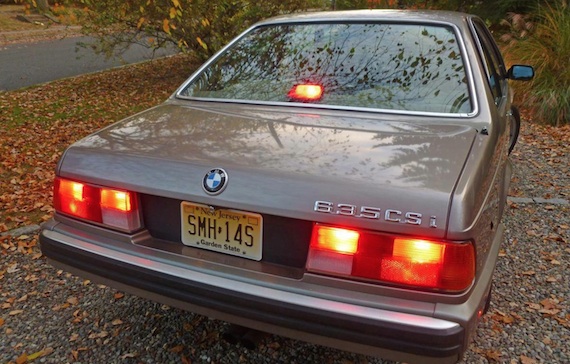 1988 BMW 635CSi, This is a delightful shark. Rare 5-speed with limited-slip, excellent original Luxor Beige paint, Natur color leather interior. They are only original ONCE! Some tasteful upgrades like Dinan chip, 16" BMW 740 wheels (original TRX wheels included with car) with excellent Continental Sport Contact 2 tires, BMW M3 shifter, LED brake lights etc. Always adult-owned and driven, always garaged, always loved. Small crack in vinyl dash near windshield. Oil change indicator disconnected (I average 1-2k miles/year and the car gets a complete oil change service annually), everything else works as it should. Drive this car anywhere.

Options Installed

Dinan Chip, M3 short-shifter, BMW 16" Wheels
Continental Sport Contact 2 225/50R16 tires – excellent
Original TRX wheels included with car
Air Conditioning blows cold front and rear
A/C converted to 134 refrigerant
Anti-Lock Brake System: 4-Wheel ABS
Cassette Player/ Radio – original to this car
Cruise Control
Curb Weight-manual: 3530 lbs
Driver Airbag
Engine Type: 3.4L L6 SOHC 12V
Front Brake Type: Disc

Front Spring Type: Coil
Front Suspension: rebuilt approx 4000 miles ago
Fuel Economy-city/highway: 15/20 mpg
Full Size Spare Tire
Leather Seats original seats, fronts re-dyed
Electric Sunroof
Optional Limited-slip differential
Power Door Locks
Power Windows, seats, mirrors, steering, brakes
Rear Brake Type: Disc

Rear Spring Type: Coil
Rear Suspension:self-leveling replaced w/correct BMW springs
Rear Window Defogger
Strut tower brace
Tachometer
Tank: 16.60 gallon

Price: $10,900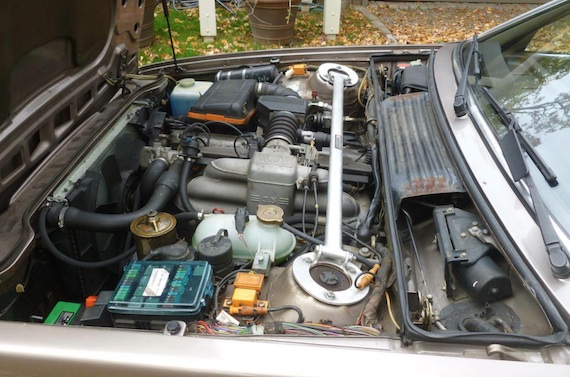 I went on a bit of a rant about the E30 M3 yesterday, and this car to me is the perfect exclamation point at the end of the sentence. If what you're looking for is a classic BMW that's fun to drive, reasonable to maintain, turns heads and makes you smile, look no farther. Why would anyone drop $90,000 on a 3 series when you could buy this beautiful, maintained, tastefully modified and likely as rare 1988 635? For that matter, even though Luxor Beige isn't my favorite color, I see this as really an excellent alternative to the M6 as well. For just shy of $11,000, I'm not sure you can buy a better classic BMW today.
-Carter