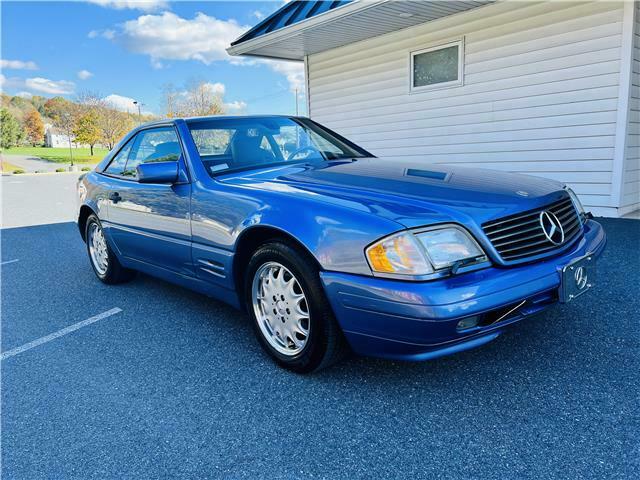 In a sea of seemingly never ending R129 Mercedes-Benz SLs for sale, every once in a while a rare model will pop up that offers a nice change of pace. One of them is the 1997 SL320 40th Anniversary Edition. As just a reminder, Mercedes decided to celebrate the 40th anniversary of the SL with a special edition SL320 and SL500. All painted in Quartz Blue Metallic, the 6-cylinder SL320 is more rare with only 250 examples produced while the SL500, those all painted in Crimson Metallic, had twice as many built at 500 units.
Today, we have this example with 50,000 miles up for sale Central Pennsylvania that looks the part, but I think maybe this is a case of the seller not knowing what they have.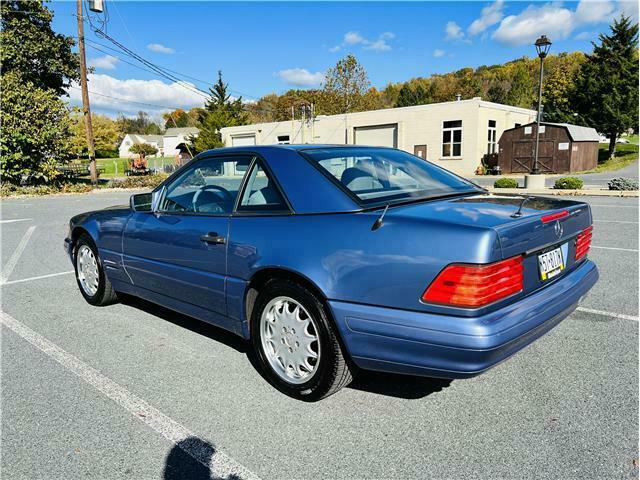 Year: 1997
Model: SL320 40th Anniversary Edition
VIN: WDBFA63F1VF153807
Engine: 3.2 liter inline-6
Transmission: 5-speed automatic
Mileage: 50,000 mi
Location: Reading, Pennsylvania
Price: No Reserve Auction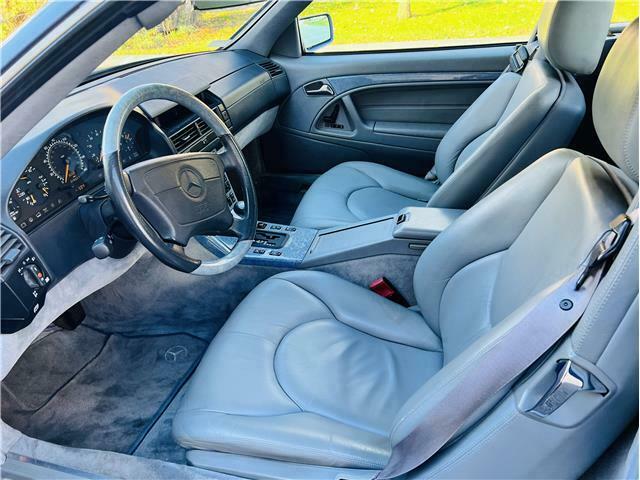 EXTRA CLEAN COUPE RUNNING EXCELLENT WITH LOW MILES.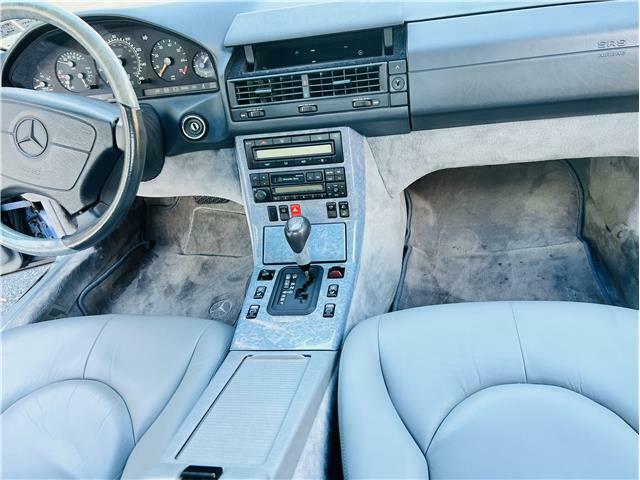 This is a really solid D+ effort by the selling dealer here. A bunch of random photos with panels of the car out of the frame, four interior photos, and zero photos of anything else, including the engine. It's not like it is their business to present cars so people can buy them sight-unseen on the internet or anything. Even stranger, I don't think the dealer actually knows this a 40th Anniversary Edition. It surely isn't mentioned anywhere in the list as the only thing we got was "EXTRA CLEAN COUPE RUNNING EXCELLENT WITH LOW MILES." and nothing about the Carfax report with an accident on it. Go figure.
This one starts at $14,000, which is probably right on the money given the accident. One just recently sold for $20,000 with half the miles, so I could see $14,000 for this one with an accident. As always, buyer beware here – I wouldn't jump in blind with these one.
– Andrew