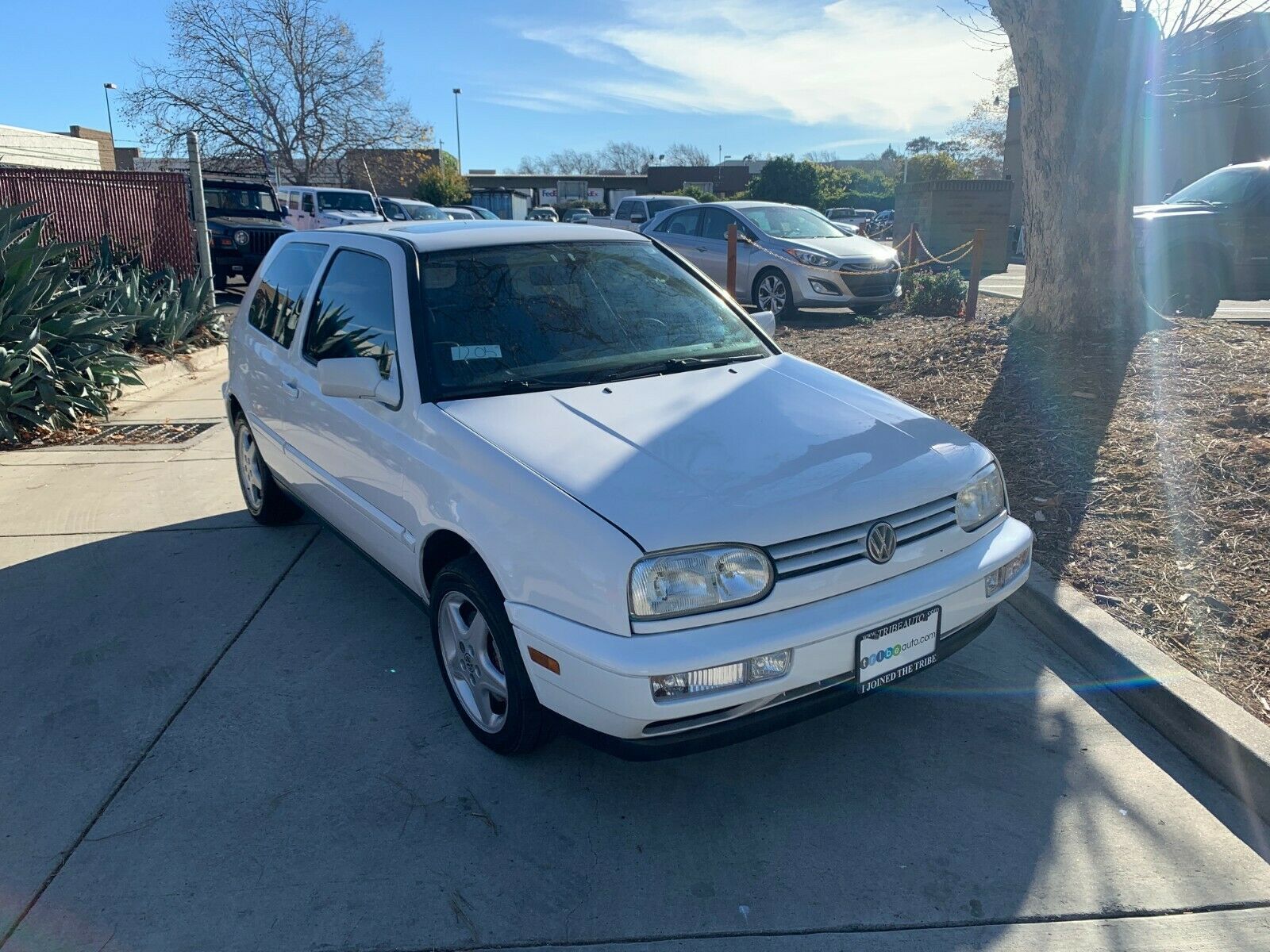 After its unceremonious and unexplained exit from the U.S. market with the introduction of the third generation Golf in 1993, the GTI came roaring back in a big way for the 1995 model year. Sure, it was bigger, bulkier and well…roundier, but it came with a bunch more gusto thanks to the addition of the VR6 motor as seen in the Corrado and Passat models. While the single-overhead cam, twelve-valve head lacked the race-bred feel of the Mk.II 16V, the new motor more than made up for it with the addition of two more cylinders. Good for 172 horsepower and 173 lb.ft of torque, it swept the hot hatch from 0-60 in 7.1 seconds and produced a 15.5 second quarter mile at over 90 mph. But much like the original, the GTI was more than the sum of its numbers, with drivers enjoying the great 6-cylinder soundtrack which accompanied the waves of usable torque.
Of course, like all VWs from the period, it was expensive. Really quite expensive. A base GTI VR6 rolled out the door in 1995 at $18,875, and with a few options it wasn't difficult to breech $20 grand. Correct for inflation and that's around $34,000, or around the same money as a lightly used Golf R will set you back today. Yet that was still only a little more than half the money that it would take you to grab a same-year M3, which offered only a bit more motivation and cornering prowess. Catch the pesky BMW driver off-guard, and they'd be unlikely to easily out-drag you. So you could either look at this model as a really expensive Golf or a really cheap BMW. That was what the legendary GTI had always been about, and this was a resounding return to form and continuation of the brilliance that was the GTI 16V, even if they felt (and, looked) completely different: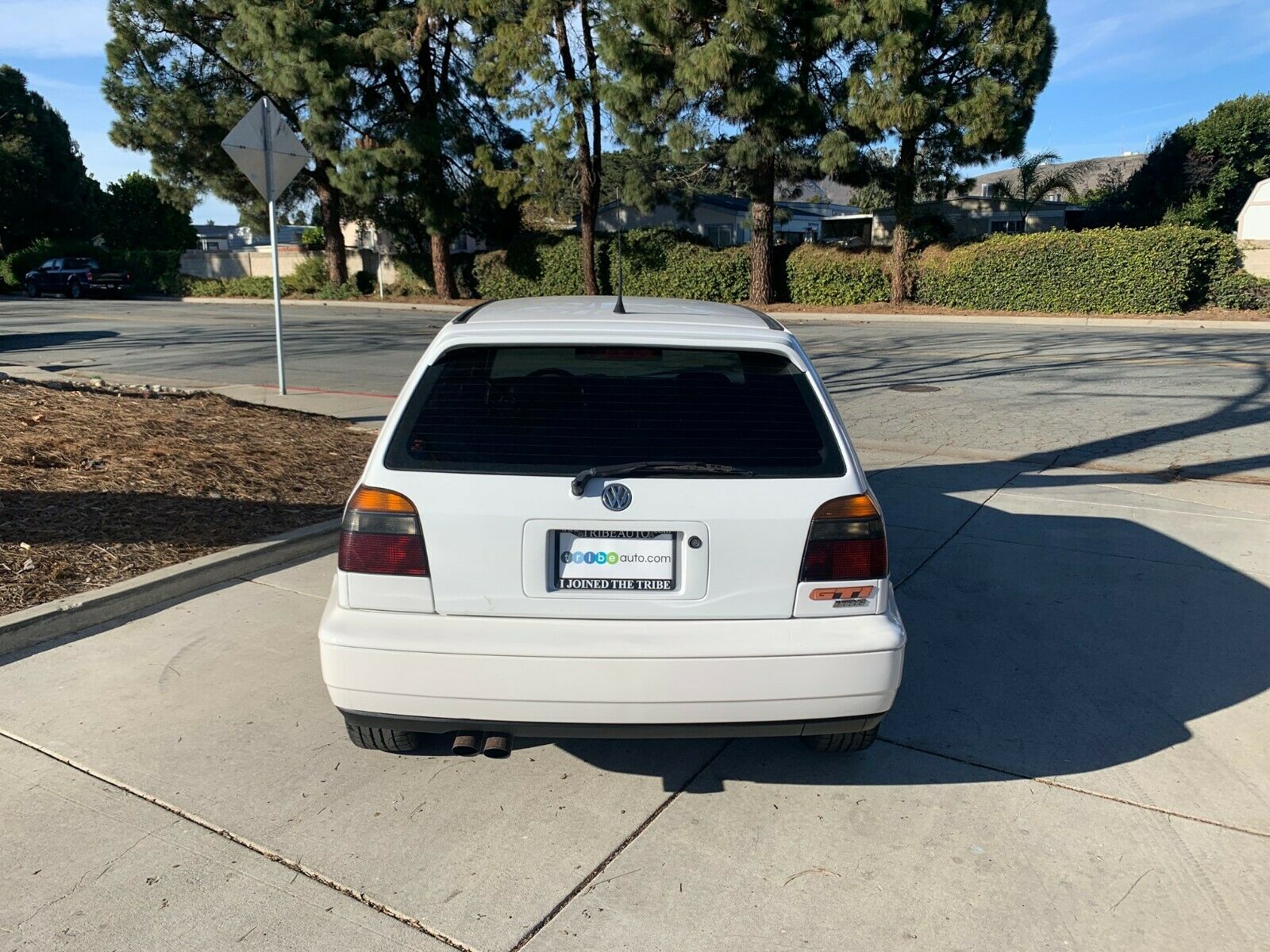 Year: 1997
Model: GTI VR6
VIN: 3VWHD81H1VM056525
Engine: 2.8 liter narrow-angle VR6
Transmission: 5-speed manual
Mileage: 137,000 mi
Location: San Luis Obispo, California
Price: Reserve Auction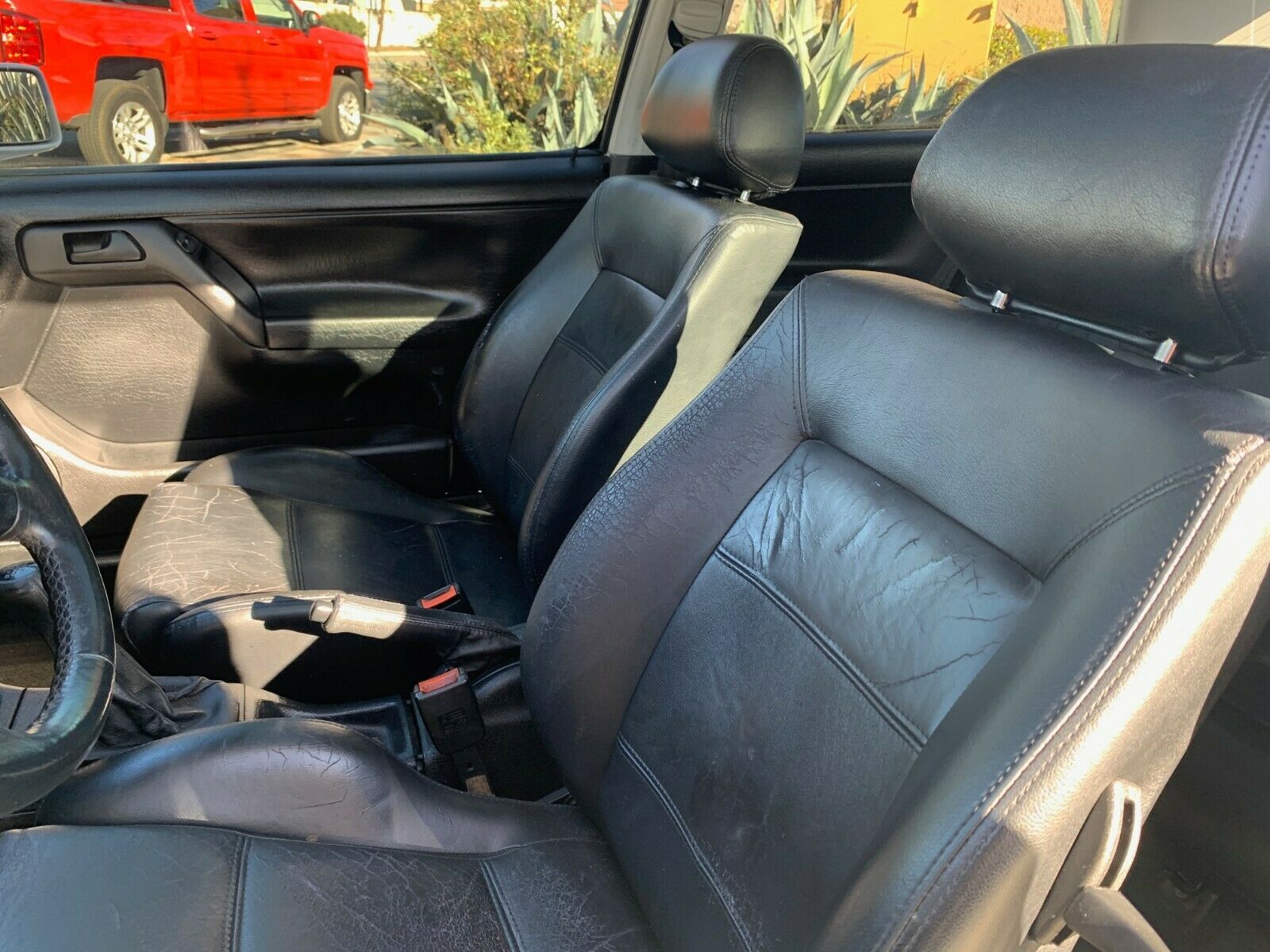 SUPER RARE 1997 VW GTI VR6 – RUST FREE CALIFORNIA CAR – Bone Stock – 2 owners – Clean TitleThis extremely hard to find GTI comes STOCK with 148 horse power and 133lbs of torque. Besides being a blast to drive, it looks great with the original VW white paint, sunroof, and tinted windows all the way around. It also has all power options including cruise control, power windows, and an upgraded audio system with deck, 10in DUAL Subwoofer with box, and a 1200 watt HIFONICS AMP!Normal wear and tear for its age but super clean inside and out – this car is priced to sell and ready to be enjoyed by a new owner!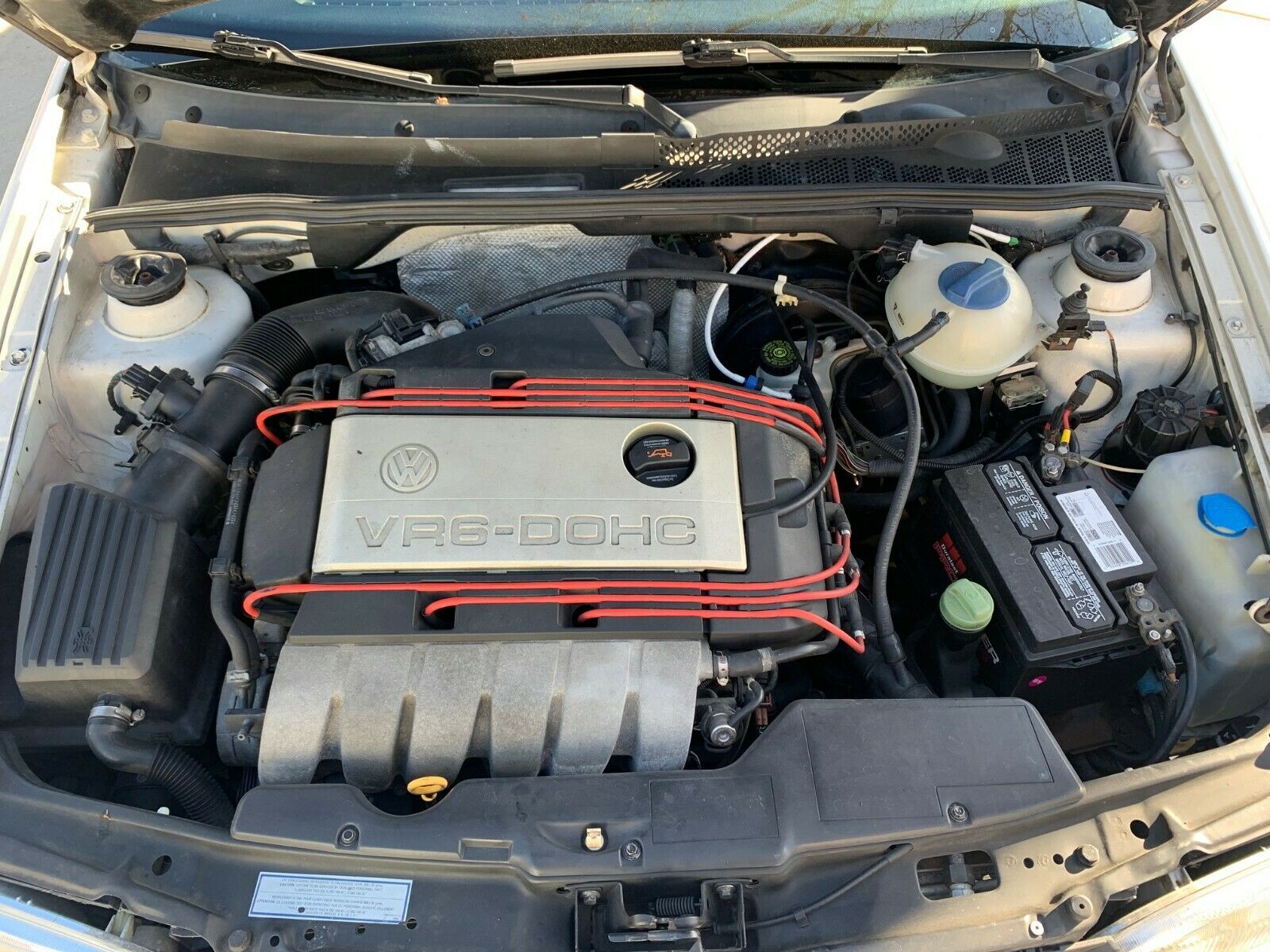 Candy White is neat to see on the GTIs and doesn't seem to come up often on the Mk.3. The Pininfarina/BBS wheels are a good look on them too, and outside of some aftermarket front indicator lenses the car seems remarkably original – though the hood alignment and headlight mounting seems to be off or slightly not right. Perhaps the car took a knock up front? Inside we have black leather that has definitely seen better days; the driver's seat is particularly cracked, and the aftermarket sound system looks dated. But aside from those things, this car looks generally well preserved. I'm not sure where the seller got their power numbers from but they're low. Low too is the price currently, though the reserve remains on. These are currently undervalued in the marketplace relative to other performance 90s cars, and I think that represents an opportunity to have fun on a budget and perhaps turn a profit in a few years.
-Carter