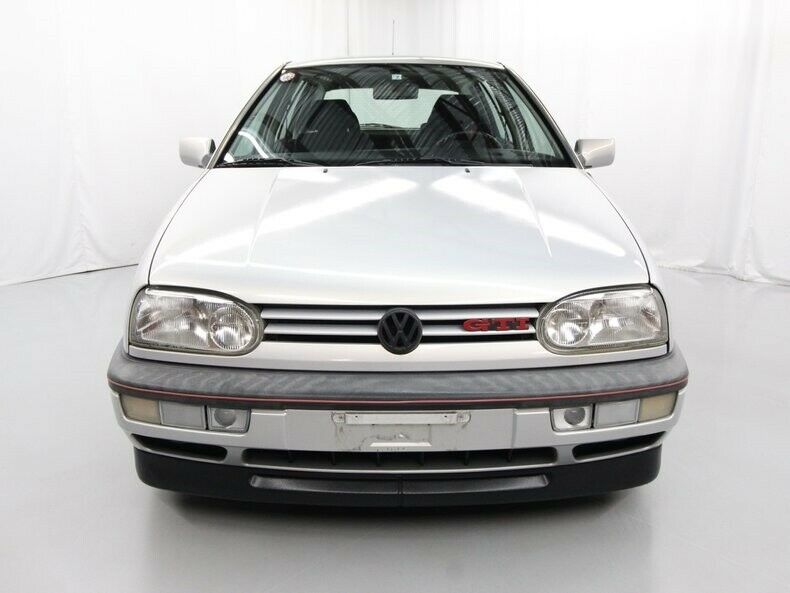 While the step up to the Mk.3 added a fair amount of size – and accompanying weight – to the Volkswagen Golf, the GTI emerged with the much more potent VR6 engine borrowed from the Passat and Corrado. While admittedly the power and the exhaust note was very appealing, and in hindsight the third generation Golf looks positively tiny compared to cars today, I have always lamented the loss of the what I consider the best GTI – the 1990-1992 16V model.
But, what if that model had continued? Well, it did – just not in the U.S.. What we have here is a 1994 GTI 16V from Europe. Replete with Recaro interior, blacked-out rub strips and fender flares, beefy wheels, and dual-chamber headlights with foglights. But the best part is under the hood, where the 9A lived on as the ABF. With Digifant engine management power was up to 148 at 6,000 RPMs, while torque remained at 133 lb.ft but again higher in the range. One of these gems has turned up for sale on Ebay:
Year: 1994
Model: GTI 16V
VIN: WVWZZ1HZRW340121
Engine: 2.0 liter inline-4
Transmission: 5-speed manual
Mileage: 53,716 km (~33,300 mi)
Location: Smyrna, Tennessee
Price: $9,967 Buy It Now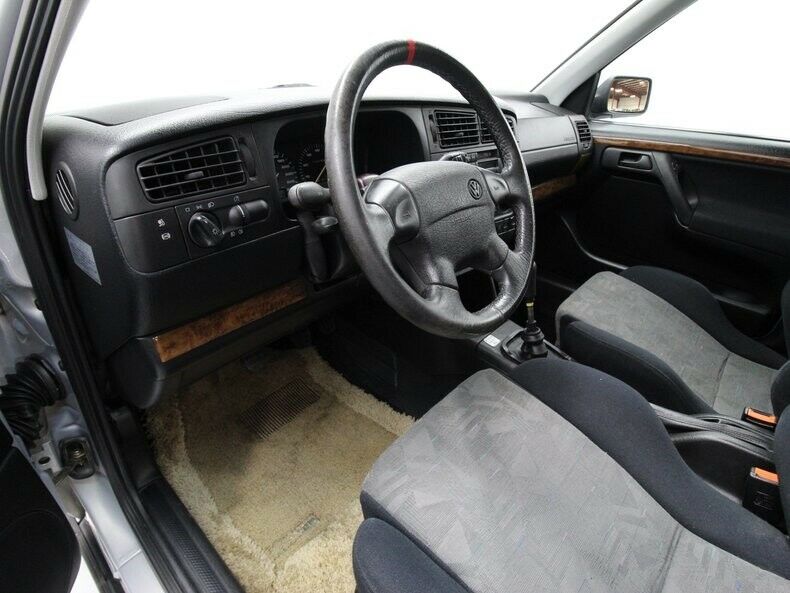 Vehicle Description
53,716 Kilometers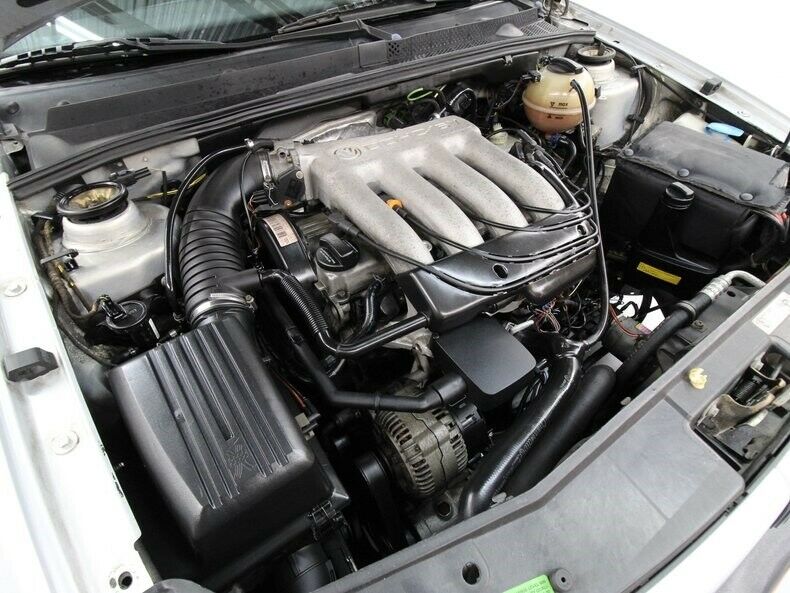 So, how the hell does a super low mile European 4-door 16V GTI end up in Smyrna, Tennessee? I have no idea. And the selling dealer offers us absolutely nothing about the car. Win! I just find it pretty baffling. It's legal to be here at this point, so that's not really a concern, but beyond the lazy lack of information, there's just a lazy presentation, too. It doesn't really look like the car's been cleaned, and while I'm not a fan of Armor-all saturated photos by any means, so simple plastic restoration would take less than an hour and completely transform the listing. I assume since the car has a metric cluster they know that it's not a normal Golf, or even a normal GTI, but….I'm at a loss.
What's really cool is that this one has the Recaro interior PLUS some cool woodgrain trim. Source a shift boot and spend a weekend detailing this car, and I think it'd be stunning. To me, the $10k asking price isn't all that outrageous given the rarity of the package, the general condition, and that it's already here.
-Carter