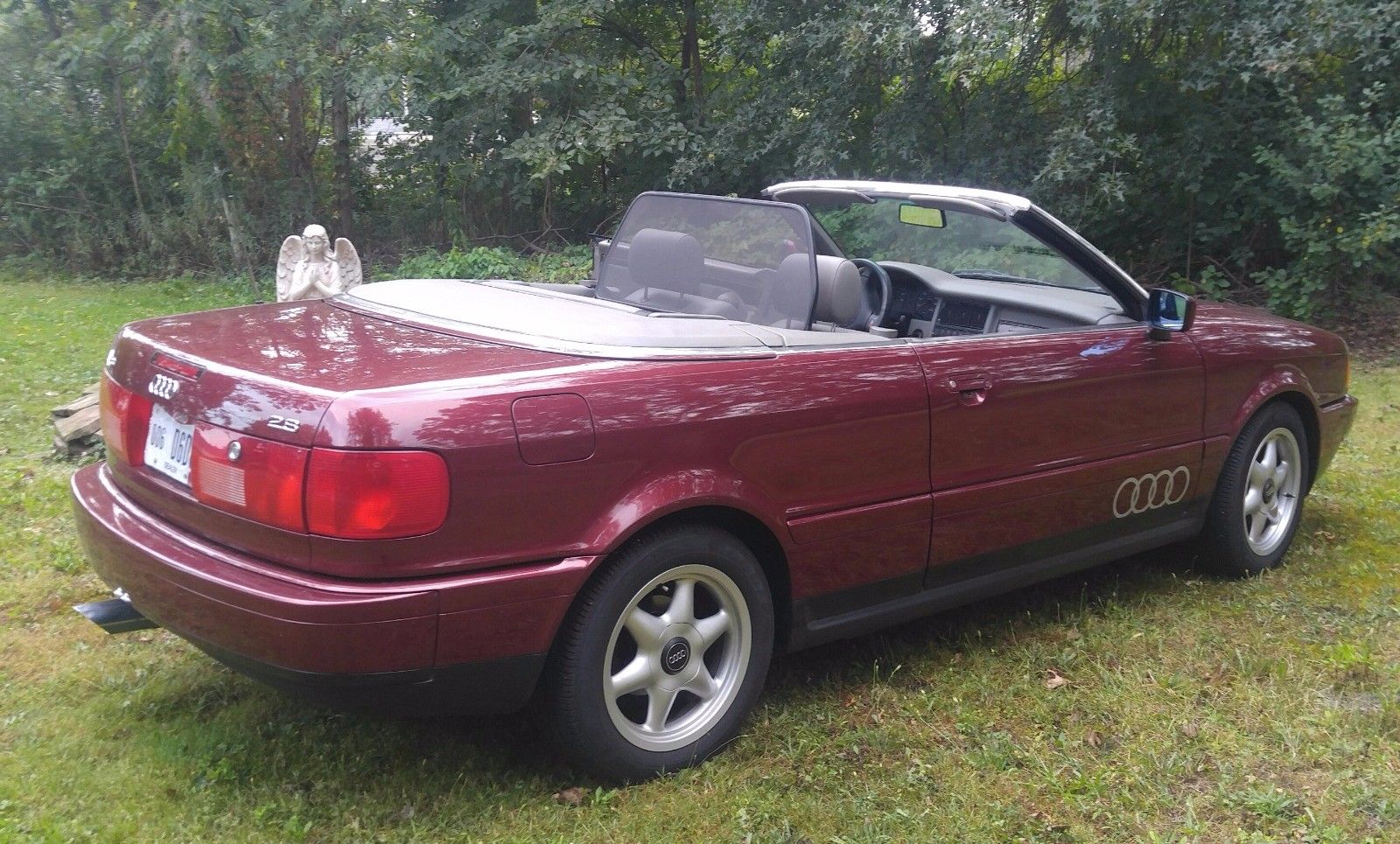 Saying that you like the Audi Cabriolet is like saying you thought Jar Jar Binks was the best developed character in the Star Wars pre-boot.
Put aside the typical top-down motoring bias and stereotype. There were more reasons to single out the Cabriolet. They were soft. They came to the U.S. in automatic only. They were powered exclusively by the yawn-a-minute 2.8 V6. Inherently it's not a bad motor, and it had more punch than the inline-5s did (barely). But inspired it's not. And to top it all off? Perhaps that could have been remedied if they were available with quattro, right? No, FrontTrak only. That was Audi's lame attempt to make the basic front-drivers sound like they had some cool system. Nope, this was a one-wheel drive wonder. So that's lame-on-lame action when you're considering an Audi.
So this is Rocky V, or The Sum of All Fears, or that horrible ninth season of the X-Files. But I have a guilty pleasure. No, I still haven't watched 'X-hibit C' above because why on Earth would I do that? But I do really like the Audi Cabriolet. I can logically admit its many shortcomings, and yet every time I see one I'm drawn to the shape. To me, it's just a pretty car, even if I can't fully describe why it's a pretty car. But above and beyond my visual stimulation, this particular listing has some fun stuff to go along with it and is worth the click alone: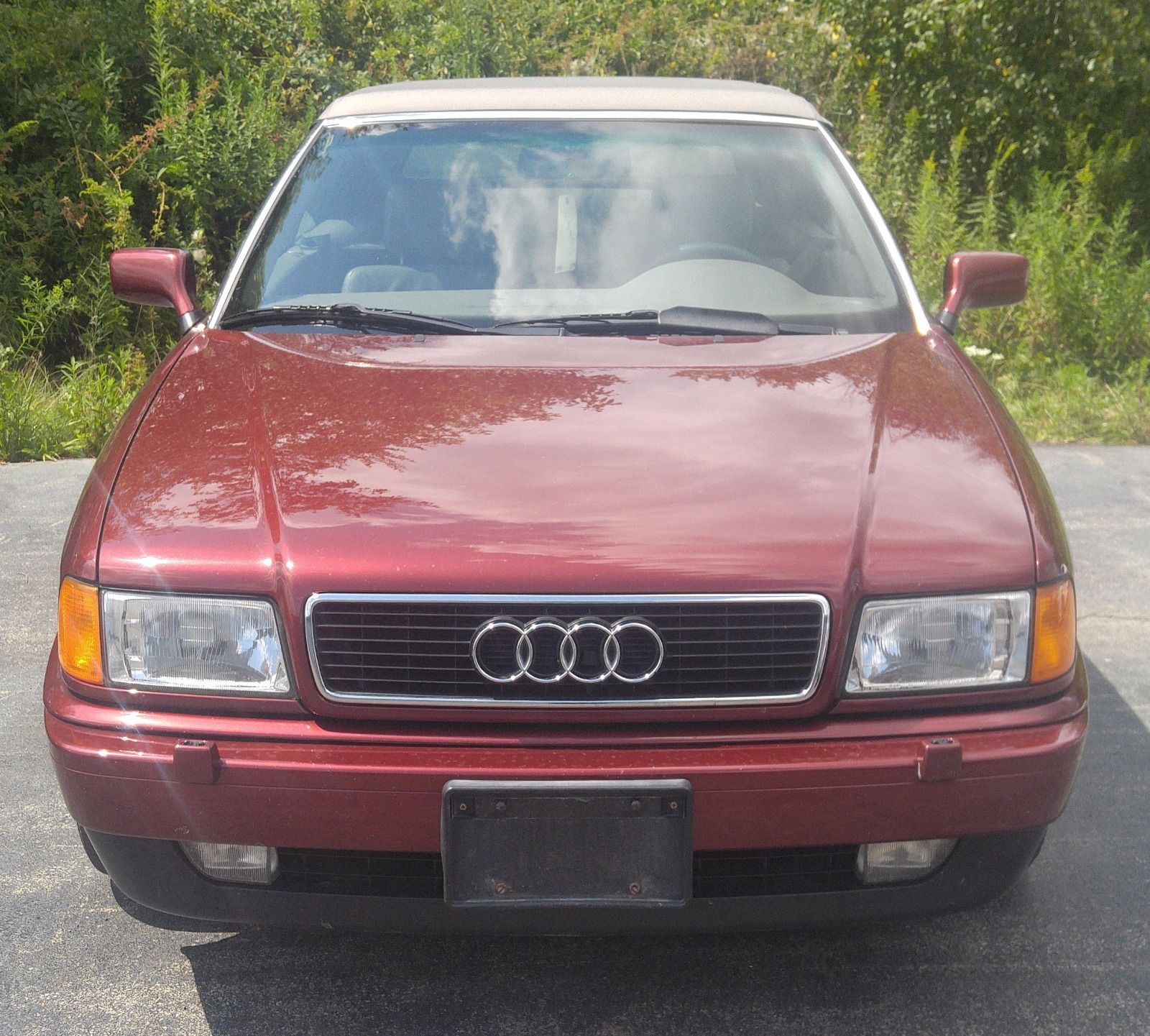 Year: 1998
Model: Cabriolet
Engine: 2.8 liter V6
Transmission: 4-speed automatic
Mileage: 53,860 mi
Price: $6,850 Buy It Now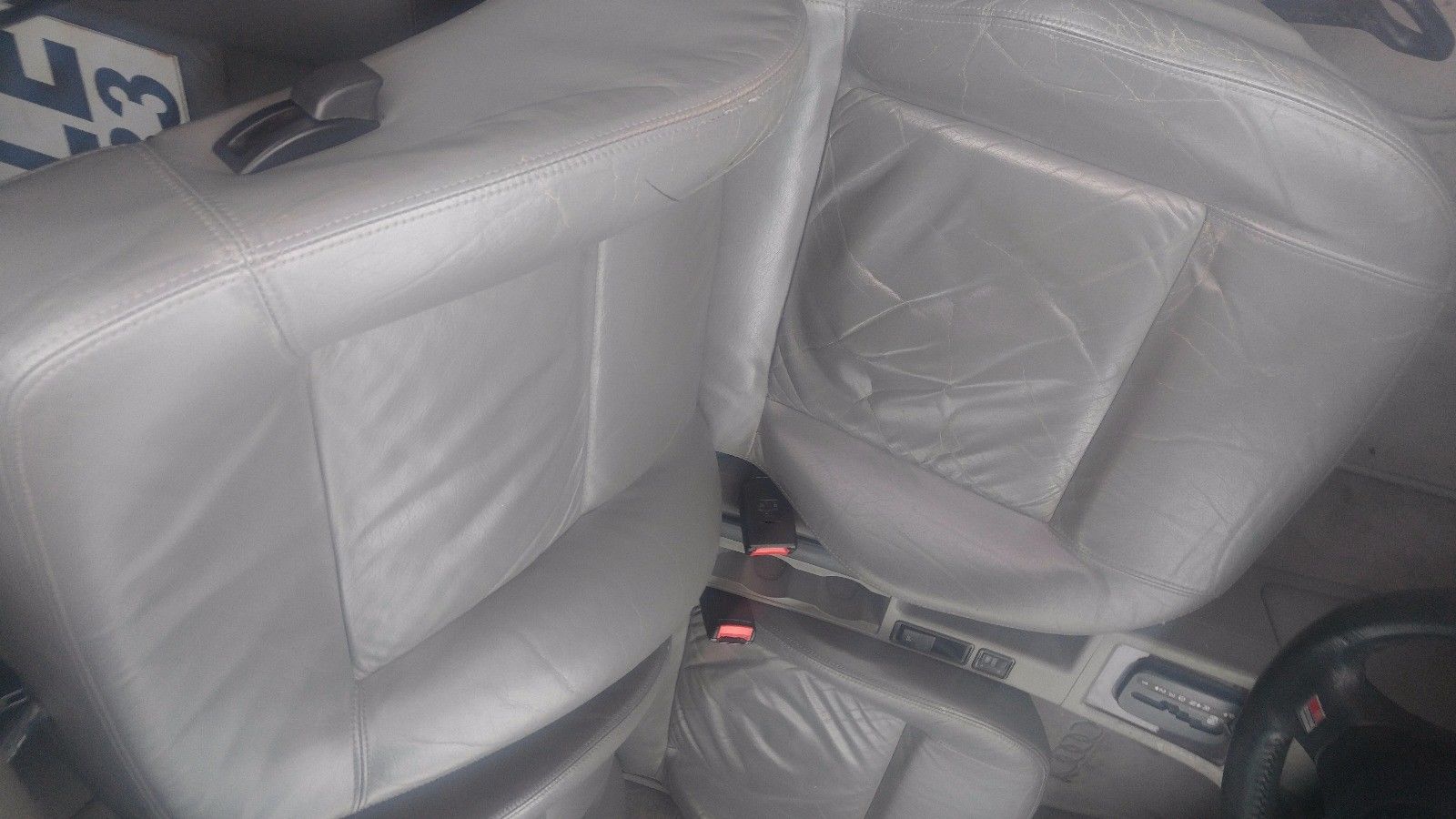 LOW MILES * ONLY A FEW LEFT IN THE COUNTRY * CALL FOR MORE INFO:
RUNS A1* NO ISSUES WHATSOEVER * ICE COLD AIR * TOP IS EXCELLENT * GOES UP AND DOWN WITH PERFECTION * NO TEARS OR HOLES IN LEATHER * CAR JUST NEEDS A GOOD CLEANING * CAN BE DRIVEN ANYWHERE ACROSS USA * STEVE 330-540-6233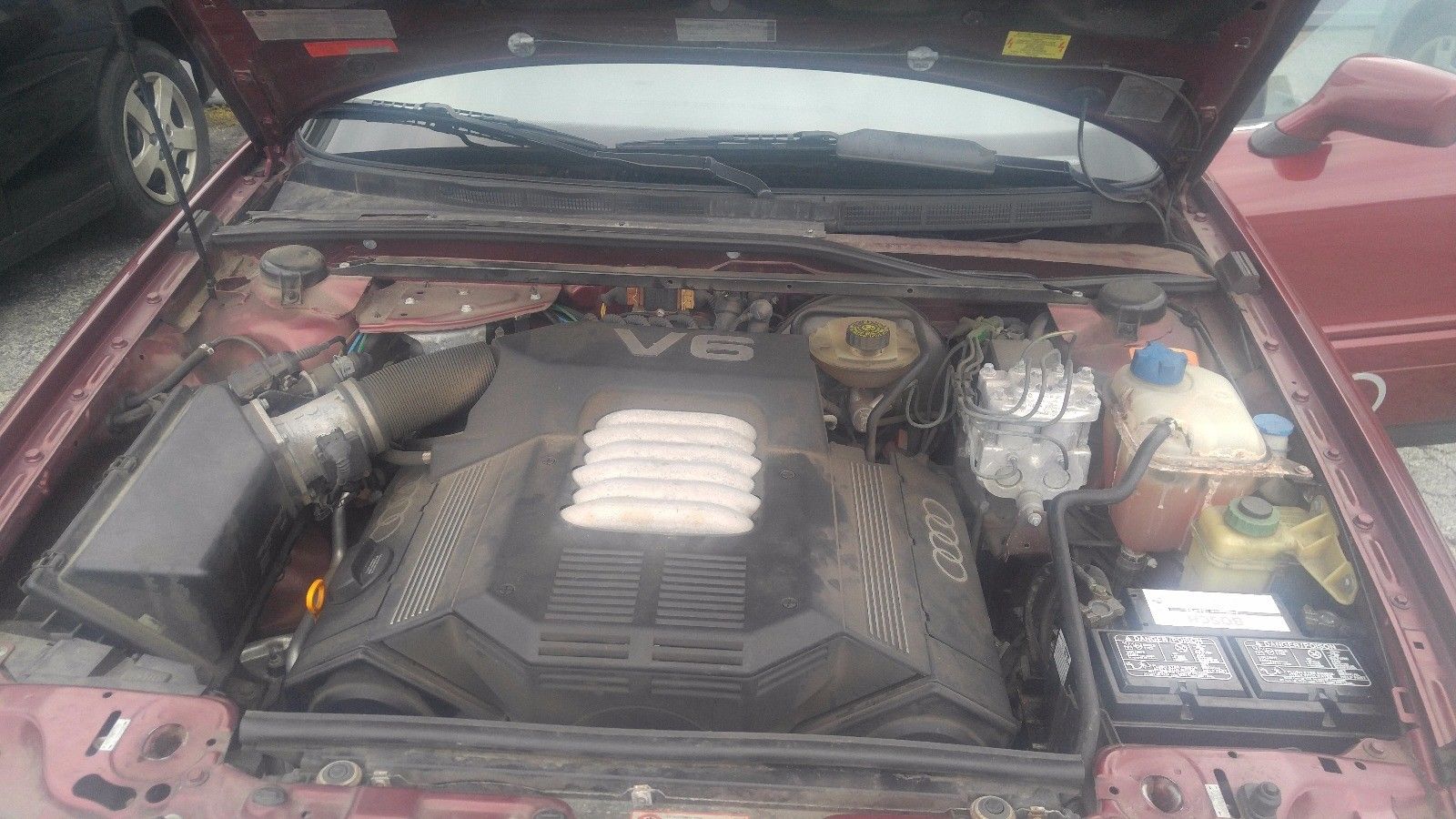 Okay, so first off, what's the deal with that praying angel? Hang on a second, I'll get back to that one. So I bet you think that I forgot to rotate the interior picture. No, I did not. In fact, I left it that way on purpose. You see, normally when I construct these posts, I will fix photo alignment – but it wasn't just one photo that the seller got it wrong in, it was all of them. And maybe you can rationally say 'Hey, I get it, I'm no good with an iPhone either – I mean, which way is up on the stupid thing?' Fair point. But that doesn't explain how you passed through the screen in eBay that allows you to fix the orientation of your photos!
The Angel. This clearly is a showpiece in the seller's life, since it appears in three of the seller's photo gallery. On top of that, this special angel has a custom fieldstone pedestal replete with twin solar-powered spotlights to illuminate its heavenly message. Why the angel is the focal point on the two main photos, and why those photos show precious little detail remains a mystery. There must be some symbolism in the second photo which depicts a man in the driver's seat passing the guardian on the yard, glazing morosely into his hard-top future.
Okay, enough of the seller's lack of technical expertise and yard decor. What about the car? The fun isn't over there, either, because this low-mileage Cerise Metallic B4 has been further adorned with some aftermarket love. It's gained replica Quattro door rings and chrome exhaust tips that are oddly not straight and stick out too far. But the kicker has to be the addition of the correct "2.8" and way incorrect "A6" badges. Originally this car carried no designation, but perhaps that wasn't prestigious enough for the clergy? In any event, "A4″ would have been less wrong, but to then highlight that you've added the wrong badge to the car further befuddles consideration of the listing. Further darkening the car-wash bucket is that not only has the seller not cleaned the car, but in the completely uninformative description he mentions it just needs to be cleaned. Thanks for that, because my eyes can't see dirt upside down and the brilliance of the angel caused me to overt my eyes in the other photos.
All of this is a bit of a shame, since at its root I still like this car. The end of the run Cabriolets came well equipped; this one I'm pretty confident has the Premium Package (though it took some scrubbing of the photos – the burled walnut trim is the giveaway) and probably has heated seats indicative of the All-Weather Package as well. It was also equipped with the 16" Votex Competition wheels from Speedline, and I'd be willing to bet it further has a trunk-mounted CD changer. It even has the factory wind deflector. Miles are pretty low and, outside of a filthy engine bay, the general condition seems to be quite good. But the final kicker is the price – at nearly $7,000, this is a Tithe you'd have to be way more devout than I to pay, even if there are only a "FEW LEFT IN THE COUNTRY".
-Carter