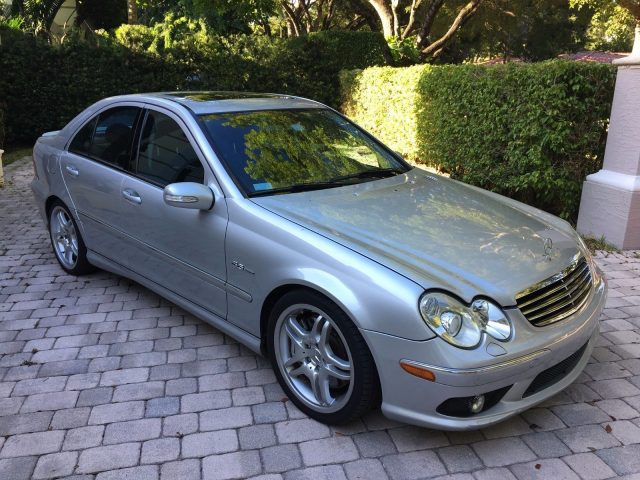 About a year ago I checked out the Mercedes-Benz C55 AMG and explained that the this car is one of those "best of the worst" scenarios. In my opinion, the W203 was a pretty terrible product overall for someone like Mercedes to produce and owning one when you have so many other options just doesn't add up for me. But like anything, when the price gets cheap enough, when does pulling the trigger on one actually make sense? In reality, buying an older, used German car never really makes all that much sense in the big picture, but we all justify our purchases one way or another. But I've found 2005 for sale in Florida which is actually cheap enough that it is probably going to make a lot of people consider picking this one up.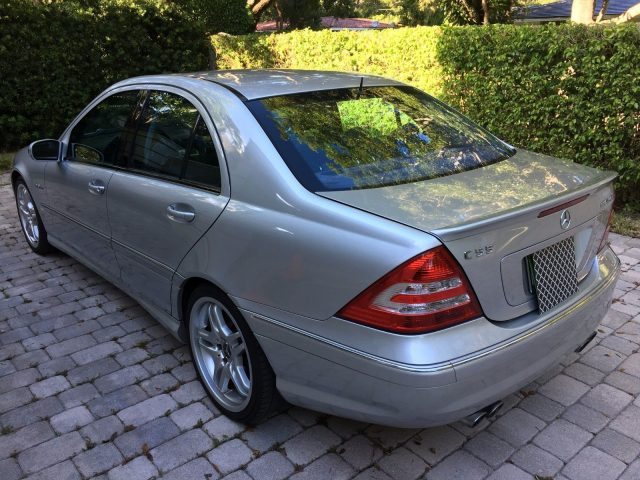 Year: 2005
Model: C55 AMG
Engine: 5.4 liter V8
Transmission: 5-speed automatic
Mileage: 129,400 mi
Price: $7,495 Buy It Now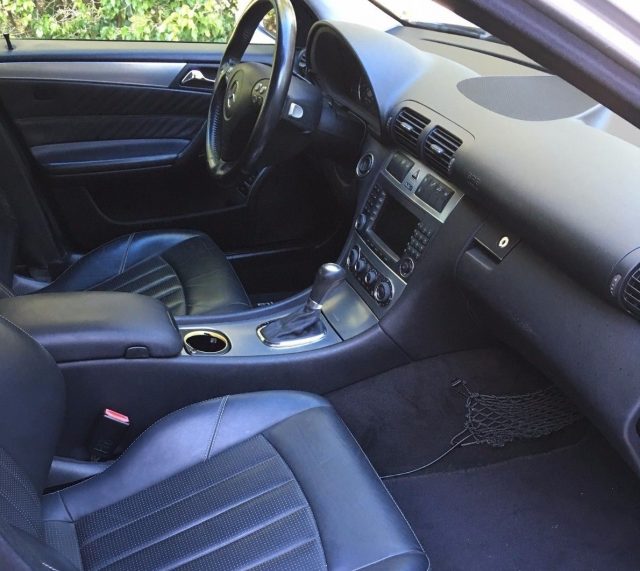 Up for sale is my 2005, Mercedes AMG C55 with 129K original miles, silver with black interior. 5.4L V8 engine pushing 370hp and 370tq. I have every receipt for any work or maintenance that was done to the car since I have owned it. Very fast car that will put a smile on your face every time you get on the throttle.The car comes equipped with every option including the Harmon Kardon sound system, NAVIGATION, heated front seats, memory front seats, turn signal mirrors, 6 disc CD changer, interior lighting, flood lights, xenon lights, front and rear automatic windows, privacy screen, tinted windows and 2 piece 18″ C55 AMG wheels.The car has been garage kept and the interior and exterior looks like new. The Leather and suede still smells like new. Only reason why I am selling it because I need a truck or SUV. Please send me a message for more details.Located in Coral Gables, FL. Asking price is $7,495.00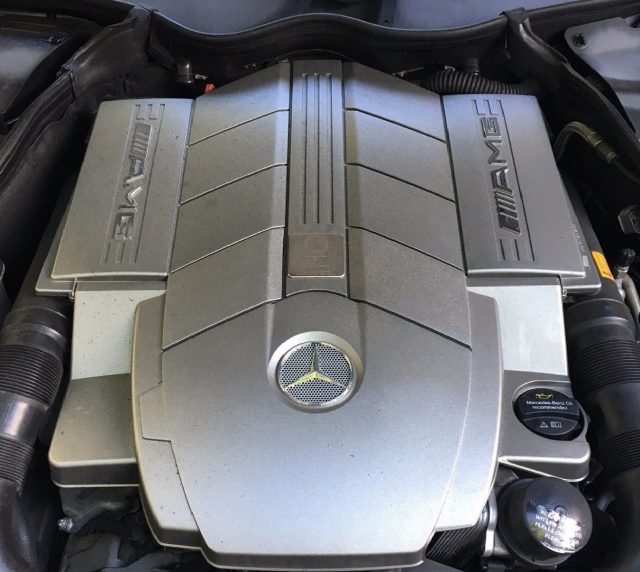 This W203 looks really fresh for almost 130,000 miles. I'm sure it being a Florida car had a lot to do with this, but you'd be surprised how little it takes to make a W203 look like garbage. The interior still fresh, the exterior doesn't have anything odd going on and the giant plastic engine cover on the M113 V8 even looks well taken care of. The seller doesn't say anything about maintenance records but honestly the drive train in these cars are pretty stout with the M113 paired to the 722.6 gearbox. The only thing that can get kind of pricey with these are the brakes and rotors as they are quiet large and carry the AMG tax, but outside of that and some super specific body panels just for the C55, there isn't a lot to sweat about these cars.
So how cheap it is? A cool $7,500. Just to compare, the C55 I looked at last year was $4,300 more despite only having 10,000 less miles on it. These seem to be hovering right around the $10,000 range for a decent one with an average amount of miles on them. I don't know how much more deprecation these will take on but I'd imagine they'll end up like their older AMG siblings and not get any cheaper than the $7,000-8,000 range unless they are really beat up. Will these ever become collectible? Maybe in a number of years, but I don't think people will be seeking them out like they do a 190E 16v or 500E. There is a long list of cars I'd spend money on before W203 C55, but if the right one came along at a crazy price, I'd think about it.
– Andrew