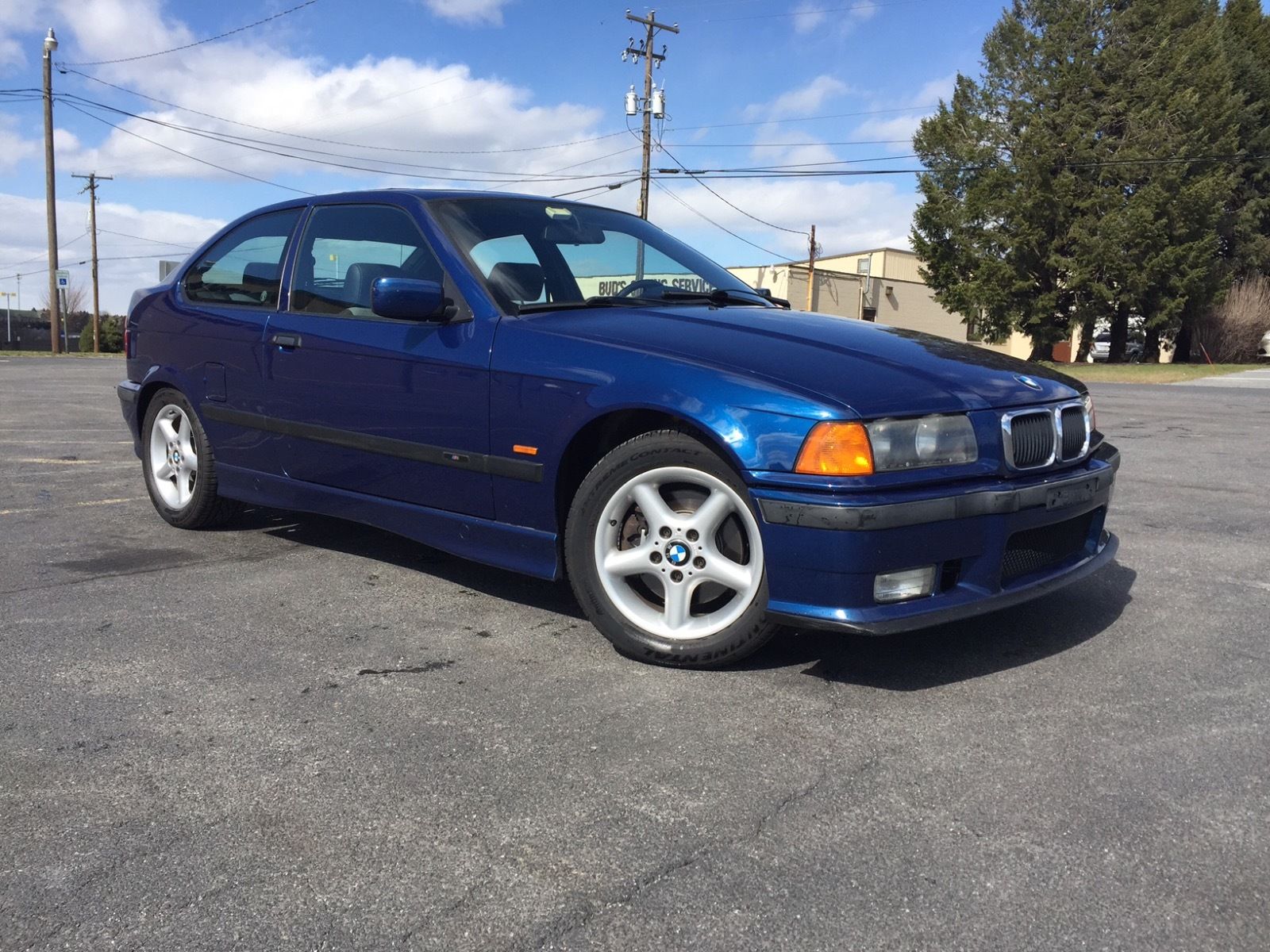 Like the M535i from the other day, the 318ti continued BMW's expansion of M branding to pedestrian models. That plan included inclusion of a new down-market economy model; the 318ti Compact. The new hatchback platform brought the pricing of the small executive into the teens (just), but the only engine available – the 138 horsepower M44 1.8 liter 4-cylinder – proved just adequate motivation. Though big brother power wouldn't come to the chassis, the Sport, Club Sport and later M-Sport packages added BMW Motorsport DNA into the E36/5. Subtle styling revisions included M3 front bumper cover, revised rocker panels and a diffusor-inspired rear cover. The Club Sport and M-Sport received special mirror covers and integrated fog lights, as well, along with the M-Sport suspension. Inside, special sport seats with Millpoint fabric (red in the case of the Club Sport), along with an M branded wheel and shift knob, helped to remind the driver that they were in the sportiest of economy BMWs. And the basic package was fairly good to begin with, in spite of the power shortfall; Car and Driver rated the 318ti Sport second in its handling competition, though it should be noted that it lost to a front-wheel drive Honda.
These 318ti M-Sports have developed a bit of a cult following as a result, offering economy car sensibility and cheap repairs with M3 looks – and, for many, a great basis for motor swaps down the line: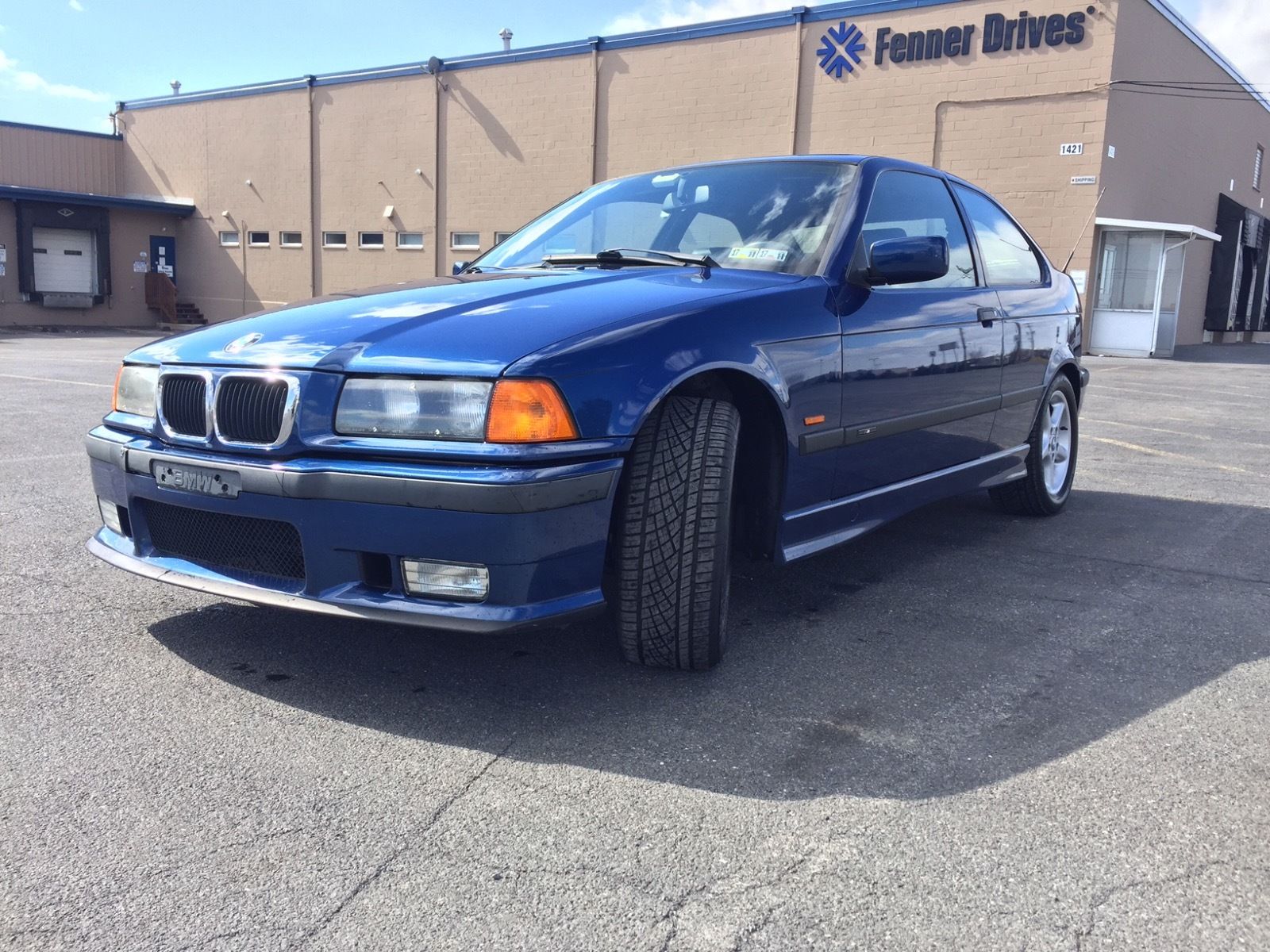 Year: 1998
Model: 318ti M-Sport
Engine: 1.8 liter inline-4
Transmission: 4-speed automatic
Mileage: 98,103 mi
Price: $5,500 Buy It Now
Rare Classic 318ti with original Motorsport package and California soft top. Owned for 2 years for my son and I to drive and work on. BMW enthusiast. All parts BMW OE unless noted.

Front suspension rebuild – New struts (Bilstein), M springs, control arms and bushings, sway bar & ends link bushings.

Front brake upgrade – E46, 2003 3 series larger calipers for vented rotors, new rotors and pads.
Rear brakes, rotors and parking brake pads replaced.

New tires (Continental) and 4 wheel alignment

Air and cabin filters, oil changes per vehicle indicator with synthetic

California top works great, cleaned and lubricated with OE grease, cloth treated and no leaks.

Misc – wheels straightened, new wheel and hood roundels (BMW), new windshield cowling/seal, antenna seal, door handle covers, brake light switch, wipers, spark plugs, coolant expansion tank, coolant flush.

Some cosmetics to note all from previous owners – Note photos – RF gouge and light rust (assume road debris), scratches to rear bumper, passenger door dent but paintless dent repaired (still noticeable), light scuff thru paint LR fender.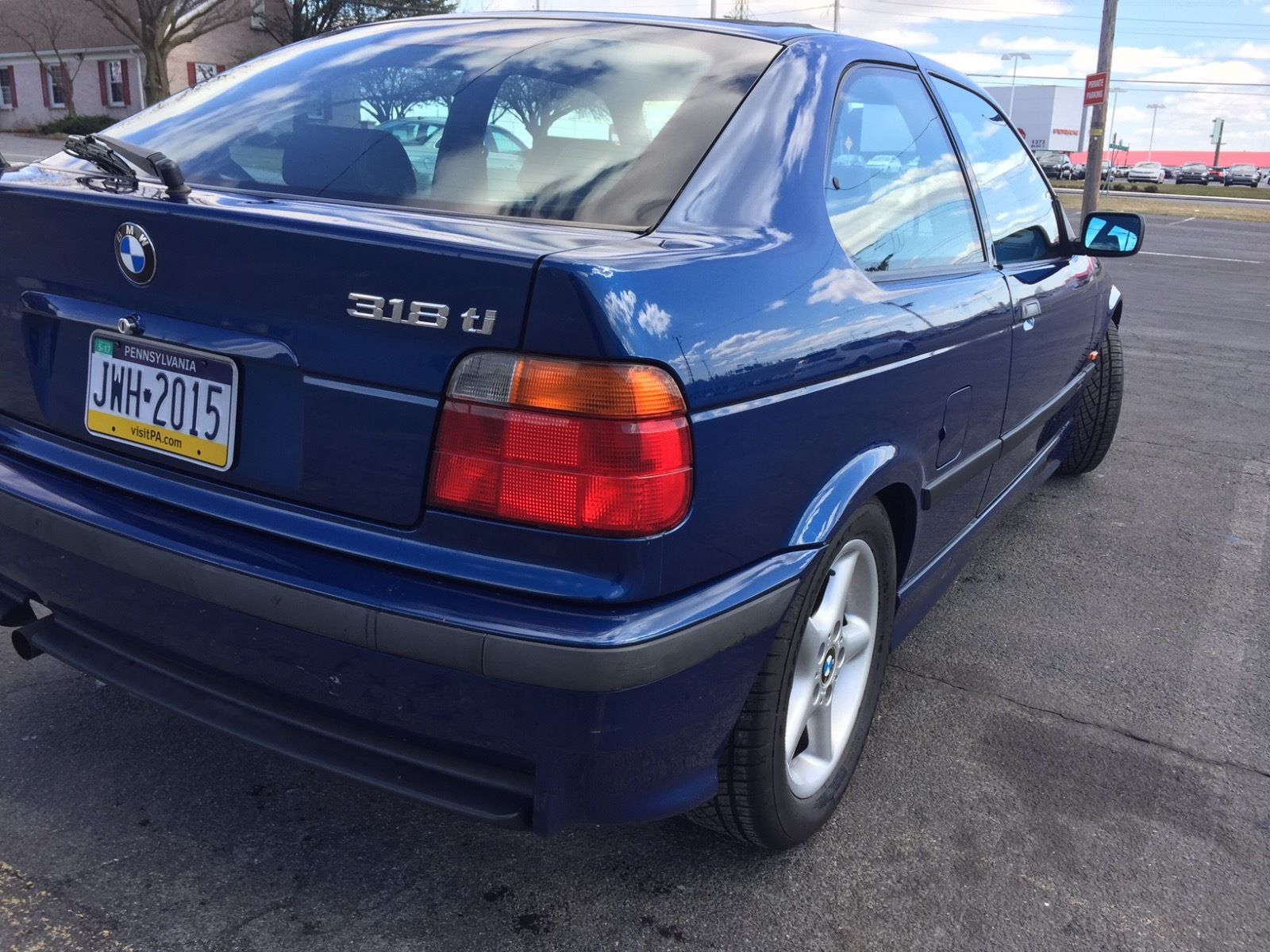 The M-Sport package was option 337, built off the earlier Club Sport model's blueprint; sprinkle enough M3 bits on a 318ti, and they will come. You got option M704 – the M-Sport suspension upgrade, coupled with 481 Millpoint Sport Seats. This car has option 494 – heated front seats as well, along with 755 – the "California" sliding fabric roof. Paintwork is the lovely Avusblau Metallic 276, though unfortunately it's gotten some scrapes along the way. Mileage is in check, there's recent mechanical work, and the general condition is above average. The Club Sport is more exclusive in terms of production and has some neater details, but effectively the later M-Sport is the same car and came in more colors than the two available in the Club Sport. You also couldn't combine the California roof with the Club Sport model, so this is a neat package in that regard.
The big hiccup in terms of value is the M44 and 4-speed automatic combination, which turns this example squarely into a poseur. Like many of the M-Sport hatchbacks, the price is exaggerated arguably unjustly for what you're getting – after all, you can still find E36 M3s in the $5,500 price range, albeit with more needs than this car has. This car could be really cool with a subtle S52/5-speed swap, but the price would have to come way down to make that a feasible plan. Sellers often seem to use the M-Sport moniker to demand more money for these E36/5s, but they also seem to sit for long periods – and I'd guess that's what will happen with this one.
-Carter