In the realm of unappealing BMWs, the Z3 might just take the cake. Sure, it's partially rescued by unusual body styles or a big motor in the case of the Coupe or the M editions. But for a standard Z3, there seems to be little appeal. It was not the best built car from BMW, it was certainly not the best looking car they've made, and in the case of the four-cylinder models, you didn't have much in terms of performance, either.
Here we have a '98 Z3 1.9. Under the hood was the 138 horsepower M44, and since the Z3 wasn't exactly the feather weight of the original Miata, it resulted in pretty average acceleration. It would wisk you to 60 mph in just a hair under 10 seconds, and hitting 100 would take the best part of half a minute. It did return nearly 30 mpg on the highway, but then my 135i does that too, and it has a bit over twice as much horsepower. Heck, go easy on the throttle and the M3 will return almost 30 on the highway.
But if you want a budget convertible, the Z3 is a solid German option. First, you could get a manual. Second, they're cheap to fix and cheap to run. There were a lot of them, too, so used parts are available. And this one is presented in a pretty neat color – Violett-rot 2 (328) with some good options. Is there hope?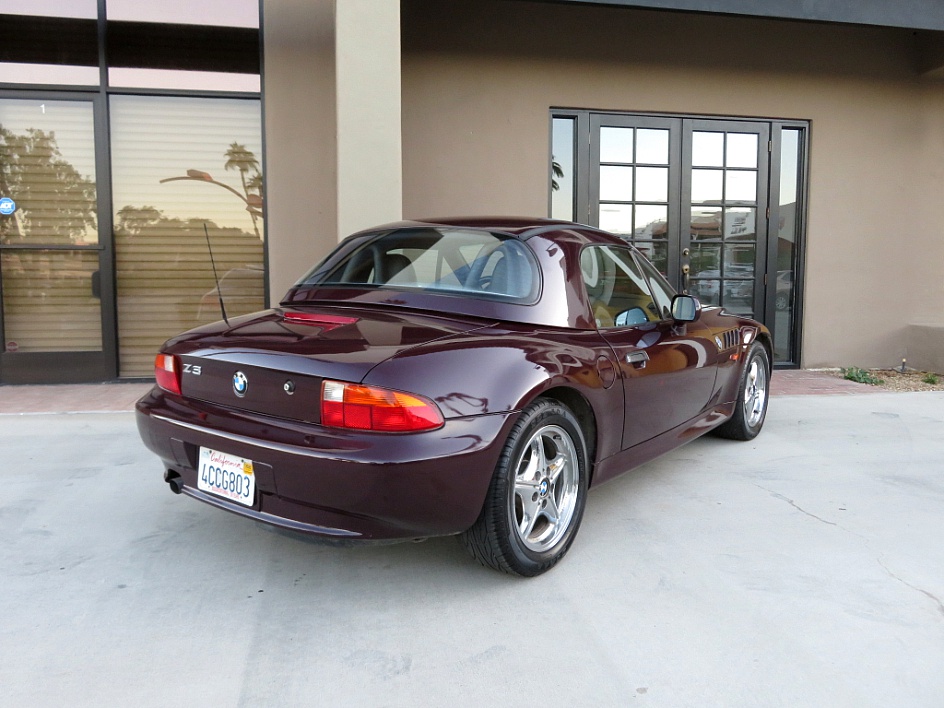 Year: 1998
Model: Z3
VIN: 4USCH7338WLE09307
Engine: 1.9 liter inline-4
Transmission: 5-speed manual
Mileage: 65,400 mi
Location: Palm Desert, California
Price: $7,970 Buy It Now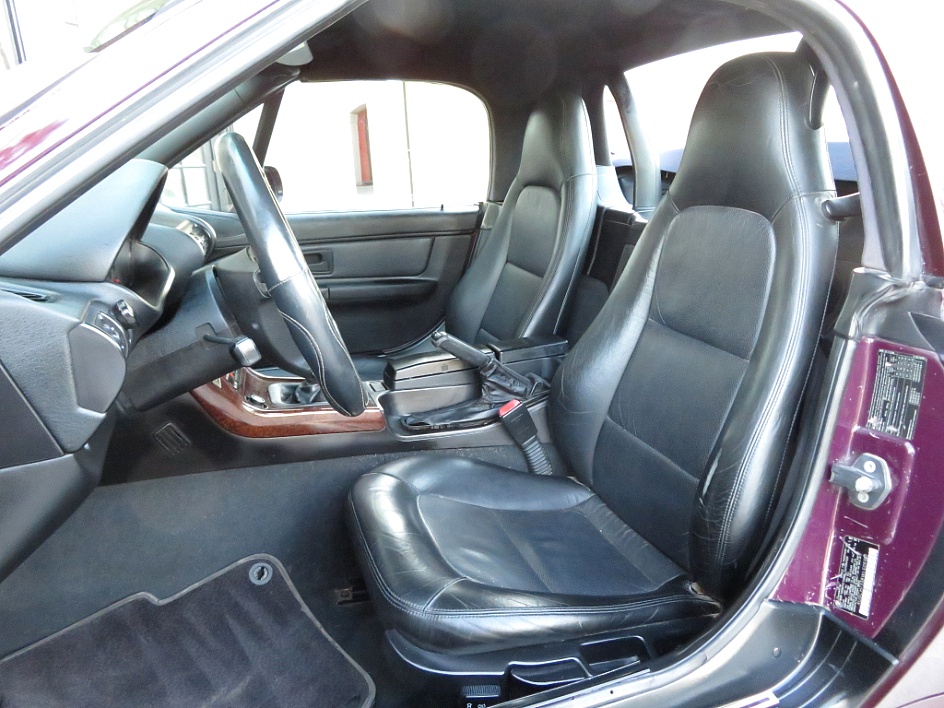 This Convertible has a CLEAN TITLE and incredibly low mileage at only 65,433 miles which was driven only 3,116 miles annually.This reliable 4 Cylinder engine is one of the most economical engines on the market and enjoy better handling and stopping with the rear wheel drive.The Brown exterior and Black interior deliver a elegantly simple color combination plus unbelievable fuel mileage at 23 MPG around town and 32 MPG on the highway.The convertible soft top offers easy operation and inexpensive maintenance compared to a hardtop convertible, additionally the cruise control is really a must-have for any long distance drive. The power windows are so convenient that it's hard to make do without them, in addition to the traction control system is a great safety tool against hydroplaning in snow and rain conditions…. Read the full description on our Website at: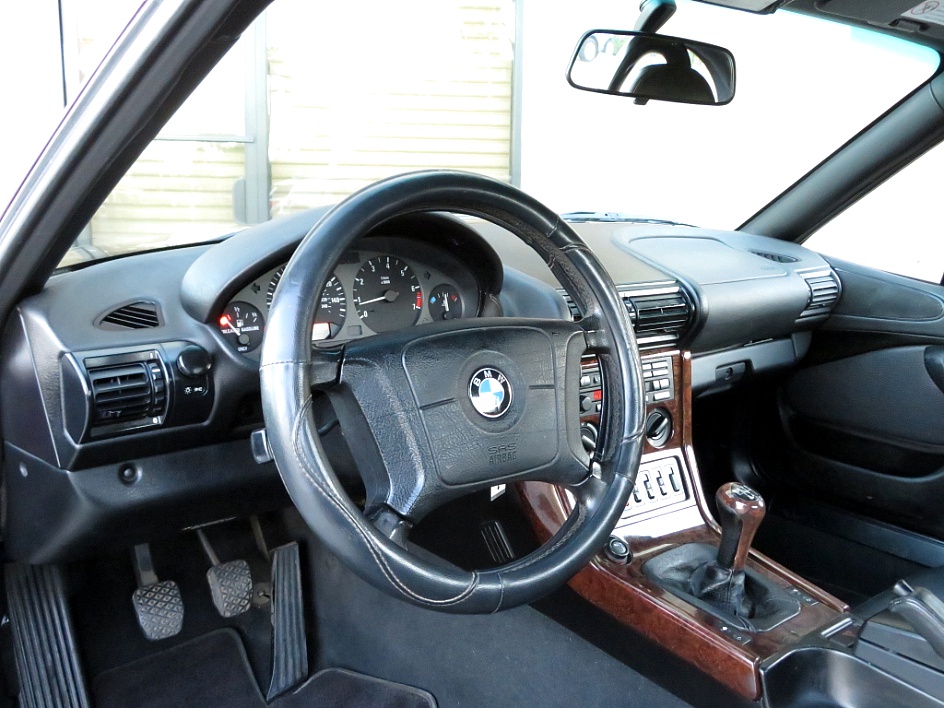 So what do we have here? The Violet Red is met by black Oregon leather with wood trim inside, and equipment includes Harman-Kardon sound, fog lights, cruise control, air conditioning, heated seats, and a few other niceties. It's also got the matching hardtop, which is a neat find. The next question is 'would I pay $8,000 for one?'.
Probably not. For just a bit more money, you could get a much nicer E93 convertible, or any number of other alternatives. Look hard and you can probably find an M3, too – such as this 2002 M6 6-speed for $10,500. Granted, the M3 is a more expensive car to run, and it's not really a chuckable roadster. But it is a LOT more car, too, for only a bit more money. I think if you could get one of these Z3s at or under $5,000, it's probably not a bad deal. Above that? I'd be looking elsewhere.
-Carter