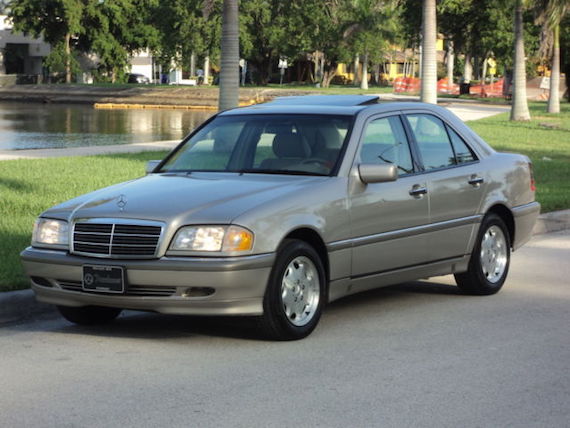 Andrew's Mercedes-Benz C55 AMG post had me considering my last car, a W203 2007 C230 Sport. Truth be told, I didn't like that car all that much. The 7-speed automatic was overkill for the V6, leading the gearbox to hunt around too much and the lack of standard features such as auxiliary input for the stereo and fold down rear seats were bewildering on a car costing over $35,000 new. And while the interior fittings were upgraded in 2005, the overall package left a bit to be desired, especially if you were used to Mercedes-Benzes of yore. I'm a much bigger fan of the C-class that preceded the W203, the W202. While my 1998 C230 only had a 2.3 liter inline-4 mated to a 5-speed automatic, it was a much more well-rounded package with a big helping of that old school Mercedes feel. I dearly miss that car and this 1998 C230 for sale in Florida has me missing it even more.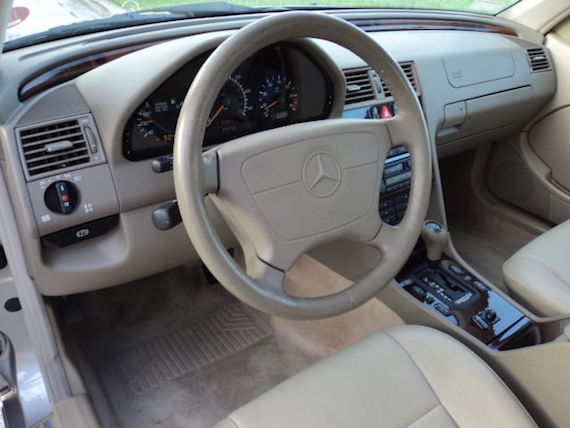 Year: 1998
Model: C230
Engine: 2.3 liter inline-4
Transmission: 5-speed automatic
Mileage: 49,750 mi
Price: No reserve auction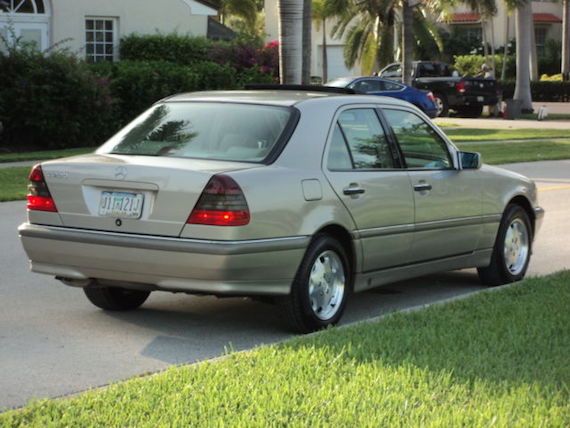 UP FOR OUR NEXT NO RESERVE AUCTION IS THIS VERY NICE 1998 MERCEDES BENZ C230 ONE OWNER ONLY 49K MILES CLEAN FLORIDA ACCIDENT FREE NON SMOKER MUST SELL AT NO RESERVE. THIS CAR IS OVERALL IN GOOD CONDITION INSIDE AND OUT. THE EXTERIOR SHOWS NO MAJOR DENTS, DINGS OR SCRATCHES. THE INTERIOR ALSO SHOWS NO SIGNS OF ABUSE, (SEE ALL PICTURES FOR MORE DETAILS.) THE ENGINE RUNS STRONG AND THE TRANSMISSION IS SMOOTH. THE CAR WILL BE A STEAL AT NO RESERVE, SO BID WITH CONFIDENCE!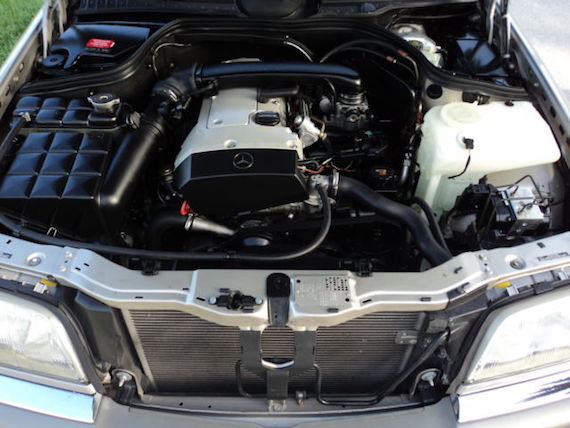 The 1998 C230 would be the final year a naturally aspirated four-cylinder would appear in the W202 chassis, as the 1999 C230 Kompressor would feature a 2.3 liter supercharged inline-4. The only W202s which have reached borderline collector status are the ones tuned by AMG, and even those are still a relative bargain. Thus, the cooking variety W202 such as the C230 is akin to your average used car these days. At no reserve, I'd expect this one to pull around $4,000 to $5,000 and not much more. If it were a six cylinder, we might be looking at an extra grand in value with this kind of mileage. It's nice to see a few of these first generation C-class sedans out there kicking around in good shape, as so many have had hundreds of thousands of miles racked up on them and have been left for dead. These cars had a lot of the classic DNA mixed with modern convenience, which is a recipe for success in my book.
-Paul