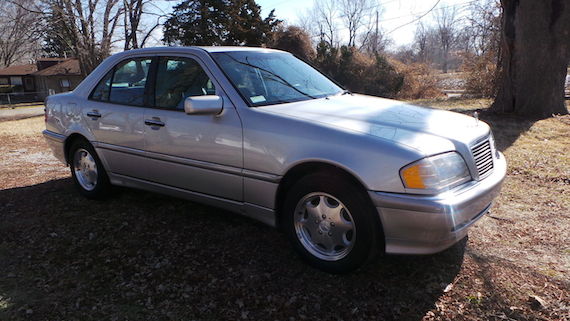 Over the years, we've enjoyed showcasing high-performance or rather posh vehicles here at GCFSB. However, we do have an appreciation for the more mundane. These would be your base model or workaday vehicles. Those which are well-preserved especially grab our attention. This 1998 C280 for sale in Missouri represents the first year of the W202 C-class facelift. Two years later, W202 production would cease. Along with the demise of the R129 SL in 2002, a generation of styling language would come to an end.
The W202 C-class is a car I'm quite familiar with. I drove a 1998 C230 for six years and sold it to a friend, who has racked up over 200,000 miles. My mother, to this day, pilots a 2000 C280 in this very color combination. Her car is closing in on 130,000 miles, having bought it as a Starmark certified vehicle with only 7,000 miles on it. There is constant talk about replacing it with a present day Audi A4 or Volvo S60, but the old Benz just keeps going on from strength to strength.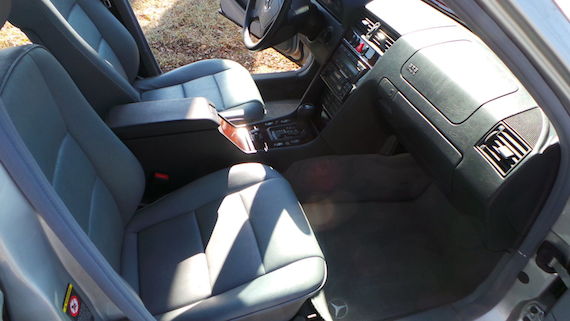 Year: 1998
Model: C280
Engine: 2.8 liter V6
Transmission: 5-speed automatic
Mileage: 44,987 mi
Price: $6,450 Buy It Now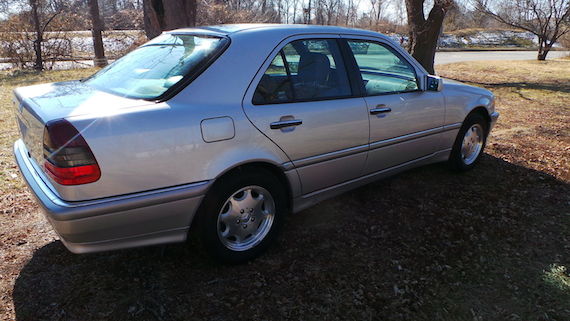 1998 Mercedes-Benz C280
LOW MILES, FULLY LOADED!!
Automatic
CLEAN CARFAX, NEVER WRECKED, ORIGINAL PAINT
Car has been in Florida the past 10 years never driven in snow. Everything works never smoked in documented service records. Very nice older body style C280 very hard to find with these low of miles.

THE CAR IS SUPER CLEAN,INSIDE IS LIKE NEW NO WEAR MARKS. THIS CAR IS FOR SALE LOCALLY, WE HAVE THE RIGHT TO END AUCTION AT ANY TIME

PLASE FEEL FREE TO CALL 816-716-3017 (cell phone)
Calls will be answered faster!
Not always at a computer
We are 45 minutes from the Kansas City MCI Airport and I would be happy to pick up anybody that would want to fly in and drive it home.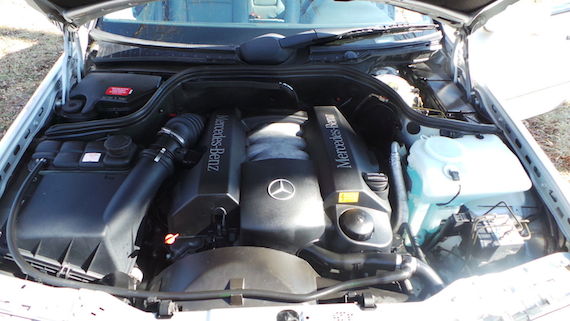 I've been keenly aware of values for late model, non-AMG W202s as of late, as my parents and I discuss whether or not to keep the old C280. Around $5,000 to $7,000 seems to be about the ceiling in terms of value, placing this one at the top of the price range. It's challenging to find a non-AMG W202 with low mileage like this, and the condition here certainly backs up the light usage. Looking at this car reminds me what I love so much about my mother's C280. New Mercedes-Benzes don't interest me in the least as much as this car does. The C280 that's been in our family for 15 years is like a pair of old jeans. It's comfortable but still performs admirably and God, as they say, is in the details. One example of this is the diminutive gas strut on the center console lid, allowing for a smoother, more controlled ingress. What other vehicles have you encountered are equipped with such a feature?
-Paul