Warning!
This post is in our archives. Links in this post have been updated to point to similar cars available to bid on eBay.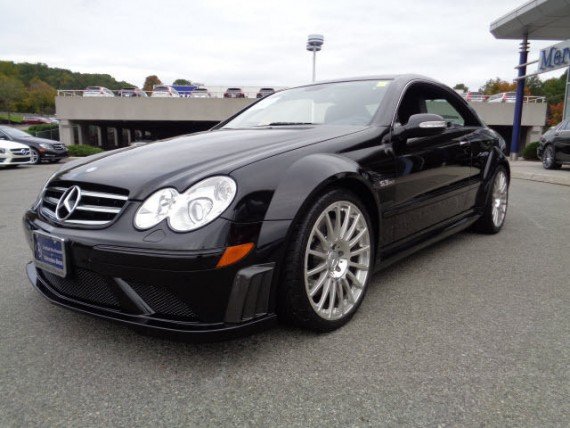 465 lb-ft of torque, that's a whole lot of twist. It's stump pulling, Cummins diesel, father in-law impressing amounts of torque. The CLK63 AMG Black Series is more or less a street legal DTM car and it still baffles me that anyone with a valid drivers license and enough money can operate one of these vehicles. I know a couple people who have driven these cars and all of them get this particular look in their eyes when they talk about it, part fear, part respect, part lust. For a vehicle based on the rather bland C209 platform, the Black Series is a striking car that demands attention via its flared fenders and bonkers soundtrack.
Oddly enough the Black Series flies under the radar in the enthusiast community, it rarely comes up in conversation when discussing the most insane cars of the past decade. Perhaps it's because Mercedes only built it for two years or because it came out around the time of the Audi S5. Though the S5 was much slower, I think it was a whole hell of a-lot better looking and the 8T3 platform interior was far ahead of that of the comparable Mercedes. The ergonomics of all the C209 coupes leave much to be desired, AMG goodies or not. I've been baby sitting a CLK 350 for the past couple weeks and the cabin completely disappoints me every time I get in it. The buttons feel cheap, many of them are exactly where I wouldn't want them to be and the whole package seems to be phoned in overall.  However, I'd be willing to put up with that lackluster interior in exchange for access to 507hp and I'm willing to bet you might be too.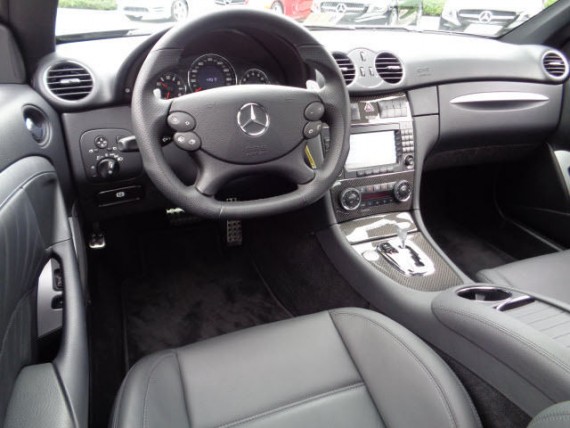 Year: 2008
Model: CLK63 AMG Black Series
Engine: 6.2 liter V8
Transmission: 7-speed automatic
Mileage: 10,468 mi
Price: $68,995
2008 MERCEDES-BENZ CLK63… AMG… 19 AMG SPOKE WHEELS… AVANTGARDE PACKAGE… HARMAN-KARDON SOUND… INCREDIBLY LOW MILES! Everything you would expect from Mercedes. THE BEST OR NOTHING! Ultimate luxury and safety features! This beauty was locally-owned and loved! We are 15 minutes from the Roanoke Airport and offer complimentary pick up, so call us today at 877-362-6595 to schedule your test drive at our beautiful dealership located on 220 South next to the Blue Ridge Parkway.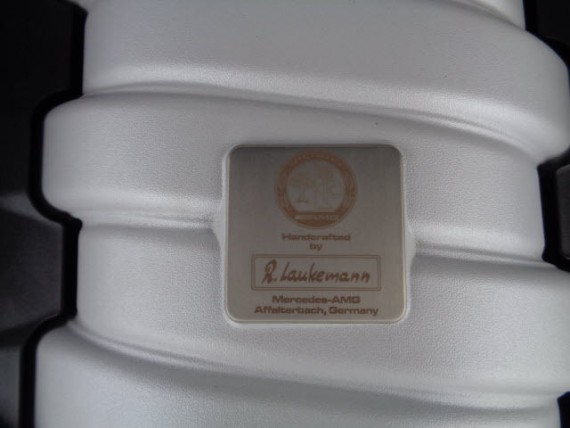 This fine example of German engineering has been dialed up to 11 and it appears to have been well cared for over its 10,468 mile life span. Were you to take home this ode to excess you'd be the 3rd caretaker of a badass machine and could be the neighborhood's automotive alarm clock. At $68,995 this rig is by no means a deal but it is pretty damn unique and that goes a long way towards justifying the price tag. The very, non AMG like handling qualities of the Black Series further make the case for plunking down your hard earned money on this Bavarian rocket. When it debuted those lucky enough to get some seat time heaped all sorts of praise on the steering feel and ride quality. Many journalists declared it more than capable of being a daily driver, something that can't be said for a number of vehicles with similar price tags when new. However in today's market the Black Series has far stiffer competition than it faced back in 2008 and for just a few thousand more one could go out and get a brand new Audi RS5 or Jaguar F-Type S. I guess the question you have to ask yourself when shopping in the $70k range is would you rather have a brand new vehicle with all the modern creature comforts or a vehicle that was double the price when new with a chassis that was obsessively tuned by the mad scientists at AMG? My feelings on the matter are perhaps best summed up in this quote from Car & Driver writer Aaron Robinson's thoughts after driving the Black Series in 2008.
"I like racer and pace-car replicas, and a knockoff of an F1 safety car is even niftier, especially one with the liveliest engine and handling of any AMG to shade my driveway. But I'm not in the target market of Benz fanatics, so it's tough to see more than a CLK350 with $91,000 in upgrades. Walking past a thoroughbred Aston Vantage or a state-of-the-art Audi R8 would be very hard, indeed."
What was true for Aaron then is true for me now but there's still something incredibly attractive about this car, whether it's worth the $68k to find out what that is, well that's a very personal matter indeed.
Cheers,
-Andrew