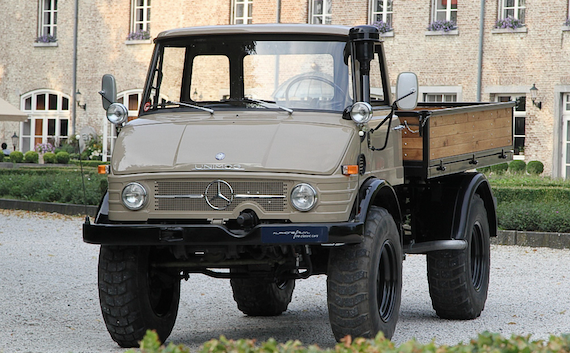 I love seeing the spectrum of Mogdom, from the pure work trucks, basic restorations, all the way to the all-out earth conquerers. The common thread between most, however, is that they have been redone in some fashion in their lives. Today's gorgeous, tan 416 looks exactly how it did when it was built in 1974 – and looked exactly this way ever year in between. Having covered just over 9k miles, everything – the undercarriage, the chrome, the wood on the hydraulic tipper-bed – is perfect. It's amazingly collector quality, yet the price is below some of the workers we've seen.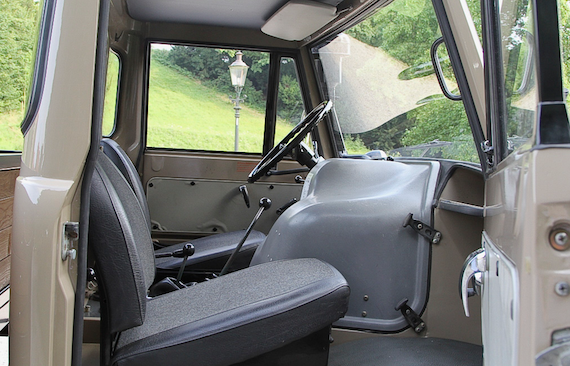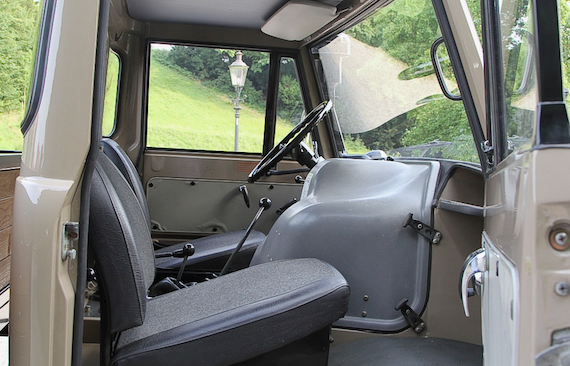 Year: 1974
Model: Unimog 416
Engine: 5.7 liter inline-6 diesel
Transmission: 6-speed manual
Mileage: 9,115 mi
Price: €39,500 (~ $45,000 USD)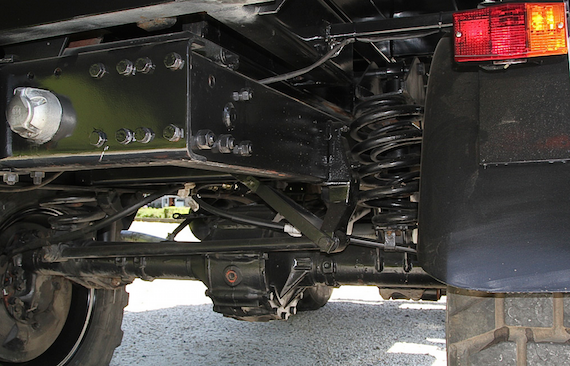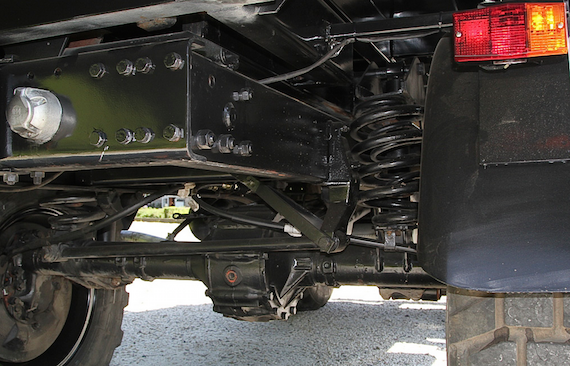 An immaculate Unimog 416, in 1974 newly delivered as "Behörden Fahrzeug" to the first and only owner Stadt Kitzbühel (A), with a wonderful history and guaranteed mileage of only 14,669 km. Unrestored copy delivered in a beautiful off factory color combination. The completely untouched and most original interior, including the floor, ceiling and door trim, dashboard and engine cover, in immaculate condition.

The rust-free state of chassis and cab and all attachments likewise demonstrate a best-kept condition. The paintwork, renewed only on the outside in its original color, is magnificent. Beautiful details like the oversized light bulbs, high air intake and the wood beams. Equipped with the "fast" axes, hydraulic tipper, PTA front and rear and standard power steering. The original books, the data card and the original Austrian license plate which shows only one owner, are present.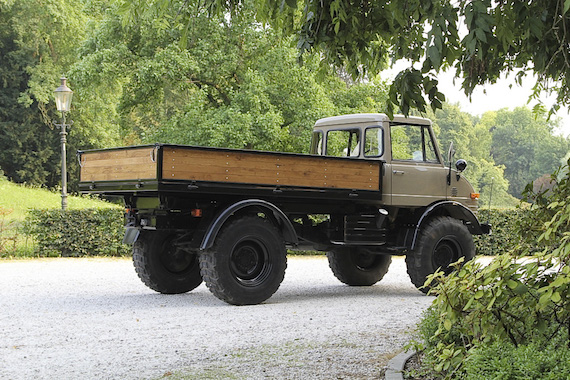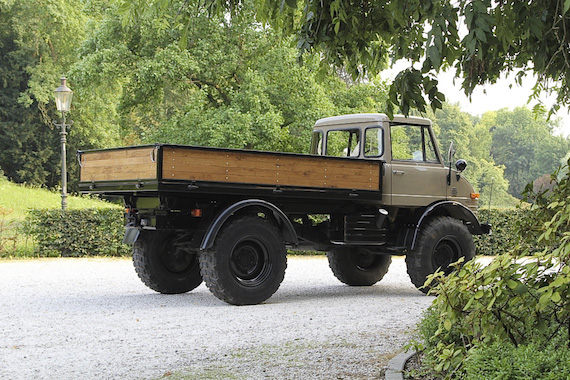 I'm not the type to have a Unimog sitting in a garage without being used – I'd want to romp around in it! That said, it's always cool to see that there are truly perfect, original examples of classics out there. Seeing this one makes me think everyone has it wrong with the matte paint – I want a clean tan one with great chrome! It probably wouldn't take $45k to make that happen, but it's only original once. "Prost!" to the Austrian who kept it this nice, and to the next steward of Mogdom.
-NR