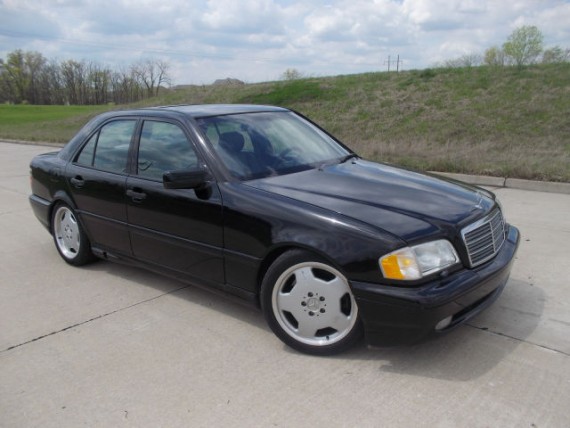 The Mercedes-Benz C43 AMG is one of those cars that I never cared for all that much. A V8 stuffed under the hood of a compact sedan sounds like fun, but in this case it always seemed like Mercedes failed to execute what was a great idea on paper. Though it was significantly more powerful than the E36 M3, it didn't garner the same respect in its heyday and not much has changed. I'm fine with the understated appearance, there are few things as fun as driving a sleeper Benz but I think this car is just too bland for my tastes. The most aggressive thing about it is the mono block AMG wheels, the exhaust note is just as toned down as the styling, fine for a normal Benz but this is an AMG, let that V8 sing! I wonder just how much more popular this car would have been if it had a raucous exhaust note like the C63 that eventually followed. Of course a big part of why the M3 was more popular despite being less powerful is that the M3 could be had with a manual where as the C43 was auto only. It was, however, a stout 5-speed gearbox borrowed from V12 models that was supposed to learn a drivers habits and improve the driving experience, so I suppose there is is some credit due there.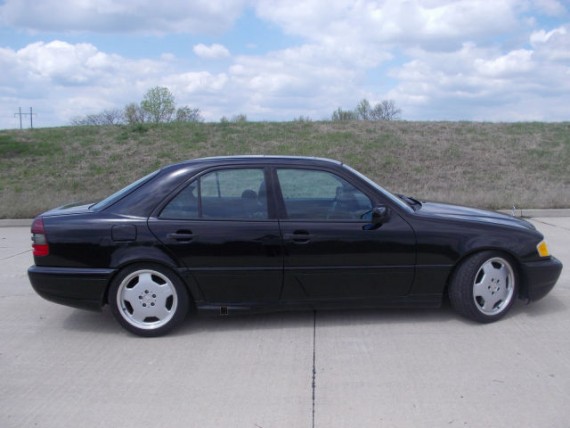 Year: 1998
Model:Â C43 AMG
Engine:Â 4.3 liter V8
Transmission: 5-speed automatic
Mileage:Â 95,685 mi
Price: $6,995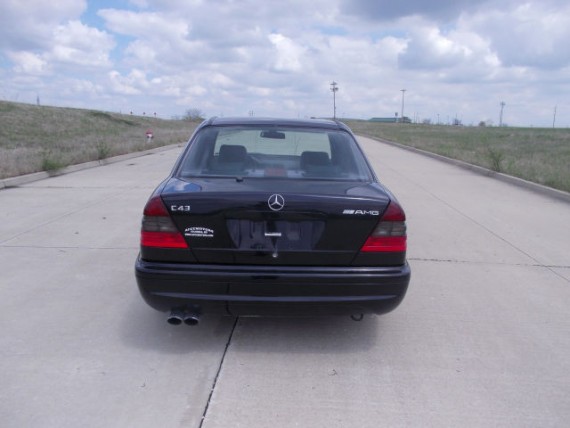 1998 Mercedes C43 AMG. 96K. ABS. Climate Control. Heated/Leather/Power Seats. CD/Ipos. Keyless. Alloy. Fogs. Sunroof. Clean Title. One Owner. Passed mechanical and safety inspection. More pictures of this vehicle and of the complete inventory are available on our website: ****WWW.ACCUMOTORS.COM**** 866-724-4304 Store Hours:Monday-Friday 9AM-6PM Saturday 11AM-5PM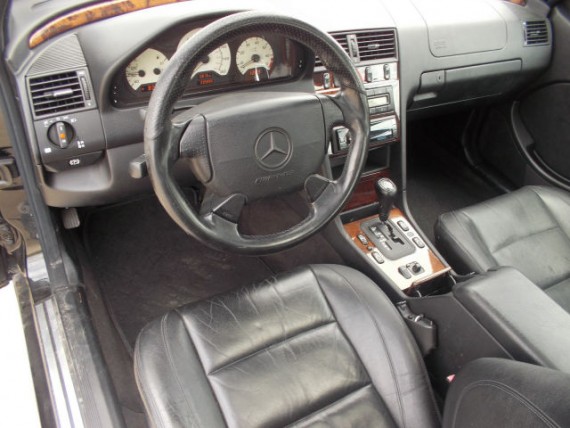 The upsides of this particular C43 AMG are as follows: it's an AMG, it's reasonable priced and it's one of 1,500 cars. For $6,995 you're getting a little slice of history and though it may not be the most impressive AMG car, it certainly isn't the worst. You get deeply bolstered seats, super cool white faced gauges and of course bragging rights that go with driving an AMG V8. If you were to pick this car up for the asking price I don't think you'd be getting a bad deal but I would look to shave a little money off that asking price. Heck you might even cite the annoyingly bad aftermarket radio as a derogatory mark on this cars otherwise clean record, maybe the seller would knock a bit of money off just for having the eyesore in there. It's a stretch but other than the lack of a manual and a more aggressive appearance, there just isn't much to dislike about this car if you're being practical. As for myself, I'm not a practical person, I can't look past the 5 speed automatic no matter how much I try. If I'm going to drive a boxy 90s German super sleeper, it's damn well going to have a 3rd pedal, even if it means loosing out on a bunch of power. I realize that not everyone feels this way and for that reason I'm comfortable declaring the C43 AMG the best car for people who want power in a classic package but don't know how to drive stick.
Cheers,
-Andrew