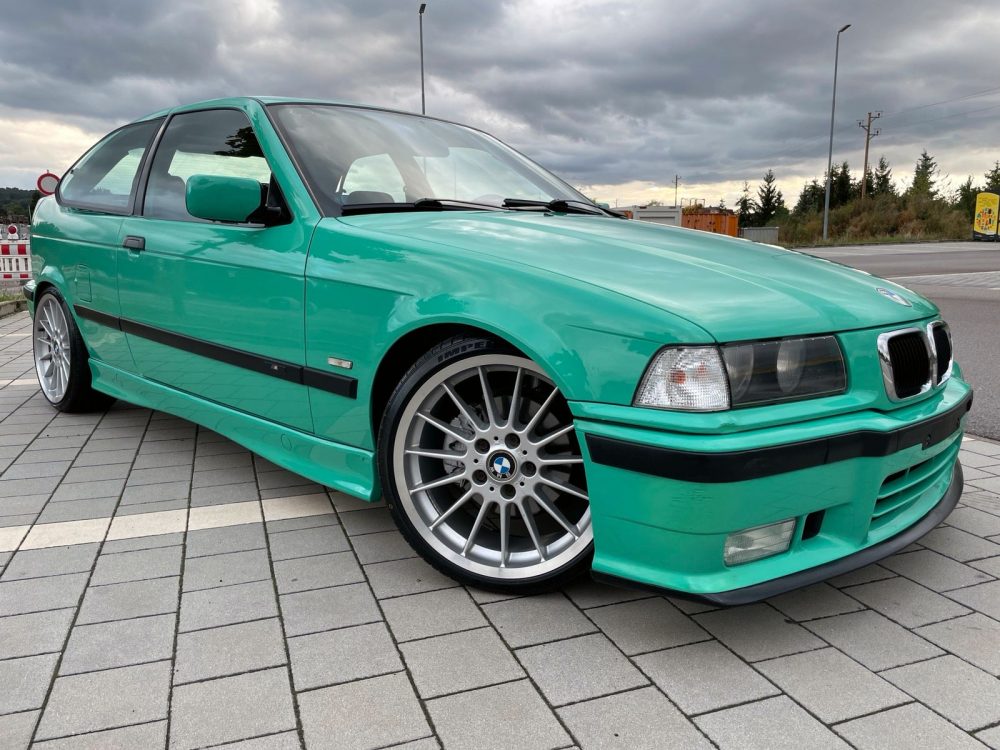 Of all the cars to spend the extra money on for a BMW Individual color, this was not one I would have guessed. This is a 1999 BMW 316i, better know as the ti to us Americans. It was the compact hatchback body of the E36 and generally known as the "cheap" version. For the rest of the world, not so much, as little hatchback versions of luxury brands are the norm and not looked down on in any way. They just exist. That probably explains how this car ended up finished in the very cool Fiji Green and how it seems so inexpensive today. Too bad this one needs another two years before it is welcomed to the US because it has some great equipment on it.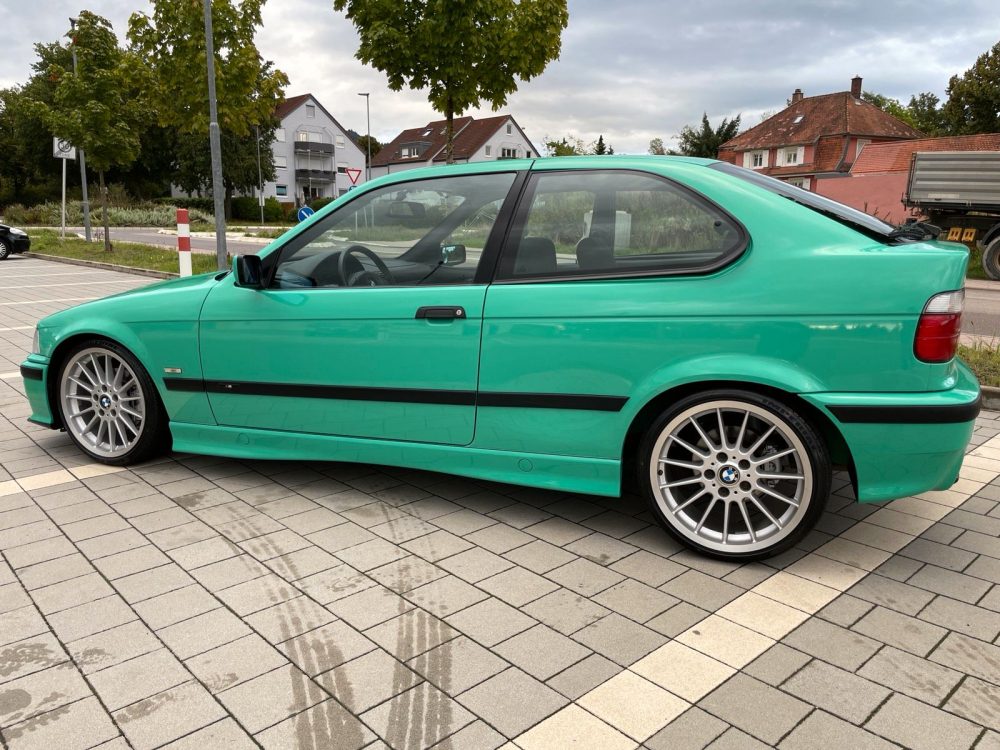 Year: 1999
Model: 316i
VIN: N/A
Engine: 1.9 liter inline-4
Transmission: 5-speed manual
Mileage: 188,000 km (117,000 mi)
Location: Gaggenau, Baden-Württemberg, Germany
Price: €4,699 (~$4,570)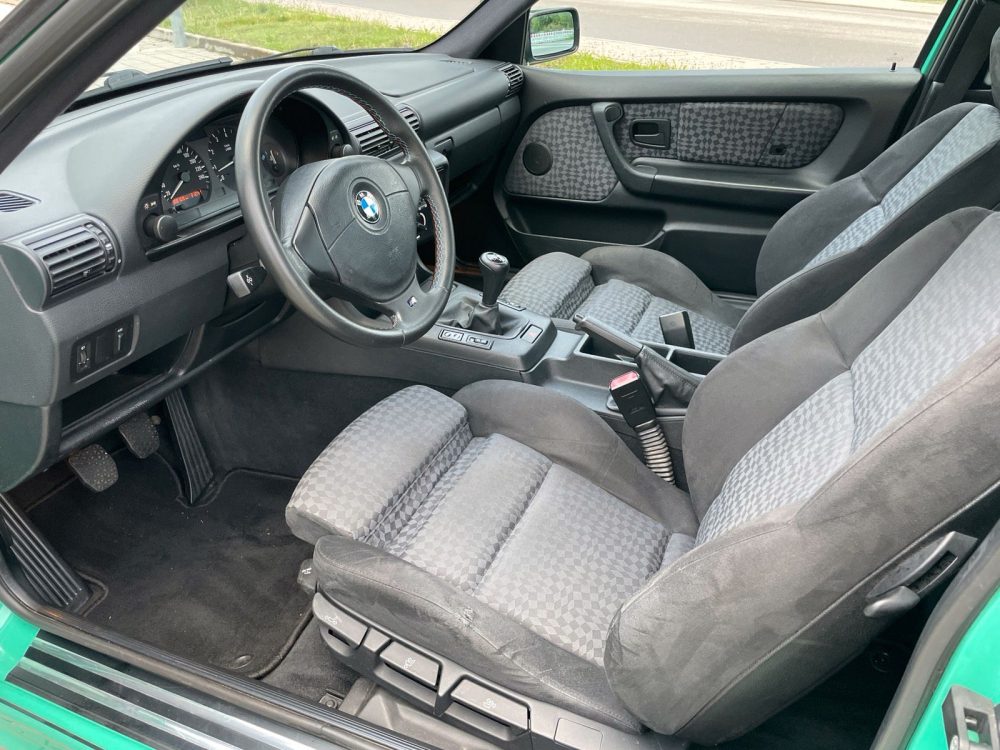 Hello, unfortunately I have decided to part with my Fiji green e36 due to lack of space.

The car has a very, very rare color, connoisseurs among us know! The car is technically very good, the engine and transmission are in top shape, as are all the wearing parts. A new coilover kit (registered) and new summer tires have been installed. A few days ago he also received a fresh oil change. The car is second hand and has a complete checkbook. All the controls in the interior are fully functional. The vehicle was lowered and got 18 inch styling 32 in 81/2j and 8j. The car is repaint-free, accident-free and rust-free. Small traces of use (old grandma drove) available (see pictures).

The car definitely has a lot of potential, especially because of the color. It drives very well & has no problems. If you are seriously interested, please get in touch. The price is VHB, but
preferably only on site. The car is deregistered in my underground car park!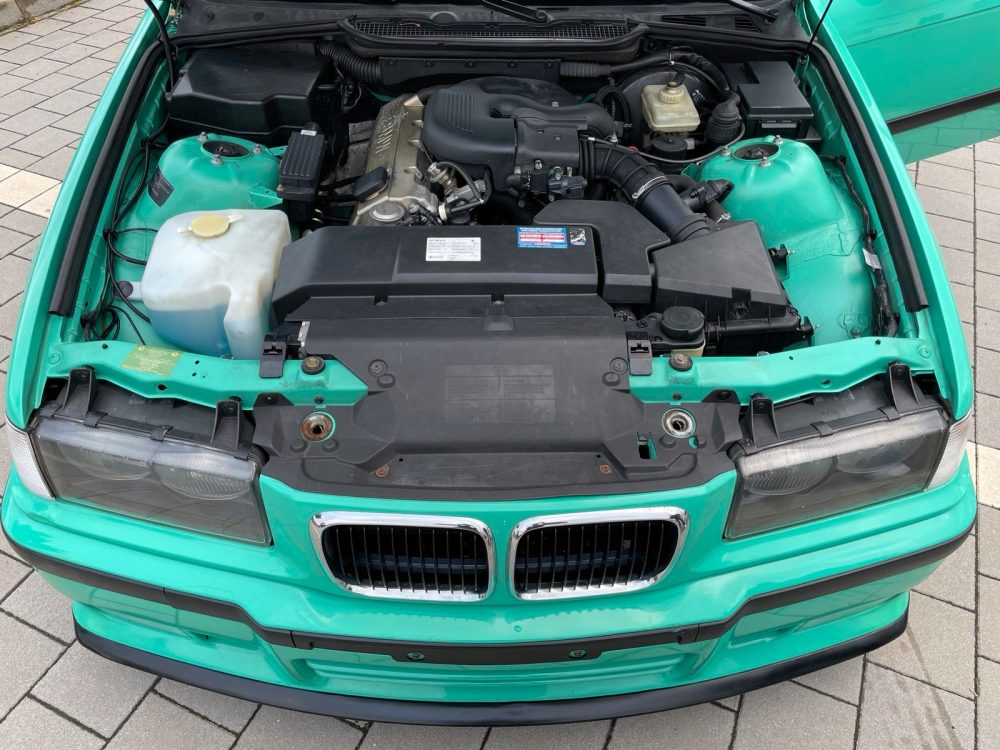 Personally, I love it. 110-horsepower engine be damned, this car is all about the equipment. This one has some coilovers and Style 32 wheels, along with a front lip and M-style lower bodywork. Inside we find bolstered sport seats with adjustable leg pads, patterned inserts, and the M Sport steering wheel. What a tidy little package, especially for the money.
Just $5,000 will take this one home, minus import fees of course. In a world where $5,000 doesn't buy a lot anymore, this seems like a deal to me. Even if you start parting stuff out, you are going to do very well here. Someone with an E36 would be all over those seats, and the bodywork, wheels, coils, and steering wheel all have good value as well. Yes, this car is very slow, to the point where it is a little painful, but as a little run-around car that scores major points with the BMW scene? Tough to go wrong here.
– Andrew