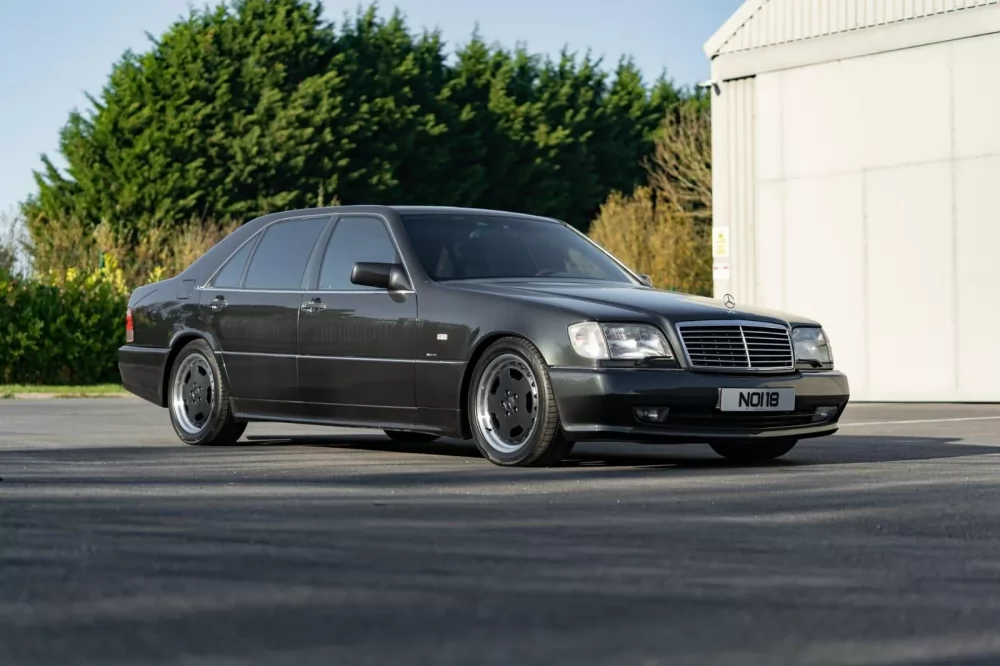 There is certainly something about the early pre-merger Mercedes-Benz AMG cars, even if they were converted after the final assembly and they left the factory. Today's car, a very rare 1993 600SEL, was done by AMG Japan with an increase in displacement to 7.0 liters, some special bodywork, 18″ O.Z. wheels, and the signature wood trim as many places they could find. Even better, this car was optioned with the individual reclining rear seats that of course are heated too. How much? Well, they aren't getting any cheaper.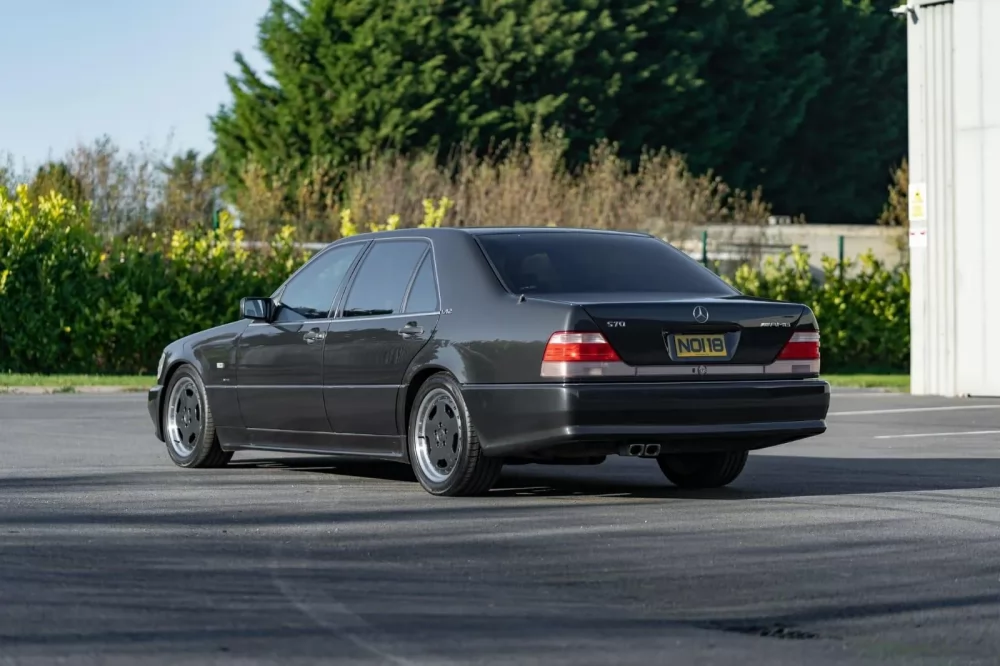 Year: 1993
Model: 600SEL 7.0 AMG
VIN: WDB1400571A113789
Engine: 7.0 liter V12
Transmission: 4-speed automatic
Mileage: 74,000 km (46,000 mi)
Location: Leighton Buzzard, England
Price: £89,995 ($100,843)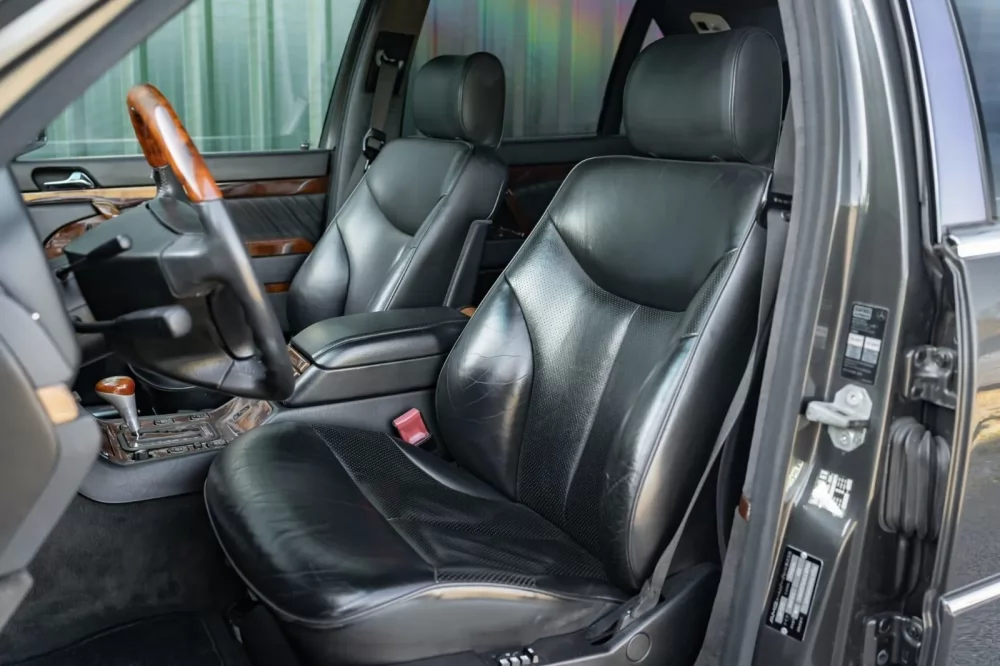 It's known that only 18 Mercedes S70s were ever made.
This exceptional 1992 model started life as a special order car in Japan and was fitted with the optional O.Z AMG Aero 3-piece wheels with body coloured centres.
Together with the already muscular shape of the W140, as well as the beefy AMG bodykit, the end result is one of the meanest looking cars ever produced.
AMG's most significant modification, however, was the
7.0 V12 that powers the car to 60mph in 5.2 seconds and to a top speed of an epic 186mph! The engine (of which only 123 were ever made) is the same unit as that of the Pagani Zonda C12-S and Zonda GR, as well as the Mercedes SL70 AMG and puts out no less than 496bhp and a staggering 719nm of torque.
With just 74KM (46,000 Miles) on the clock and having received extensive work including an engine and gearbox service, new brakes all around, replacement shock absorbers (the last set of AMG shocks that Germany had)
including replacement of tyres, the car is in exceptional condition throughout and wants for nothing.
The Blue-Black metallic paintwork is flawless and all panel gaps and shut lines are correct. The black leather interior trim is excellent, and all of the switches and features operate perfectly, including the soft close doors.
This is a superb example of one of the rarest and most notorious Mercedes ever made and is UK registered ready to be enjoyed as a cross-continent crusher, or as part of a collection.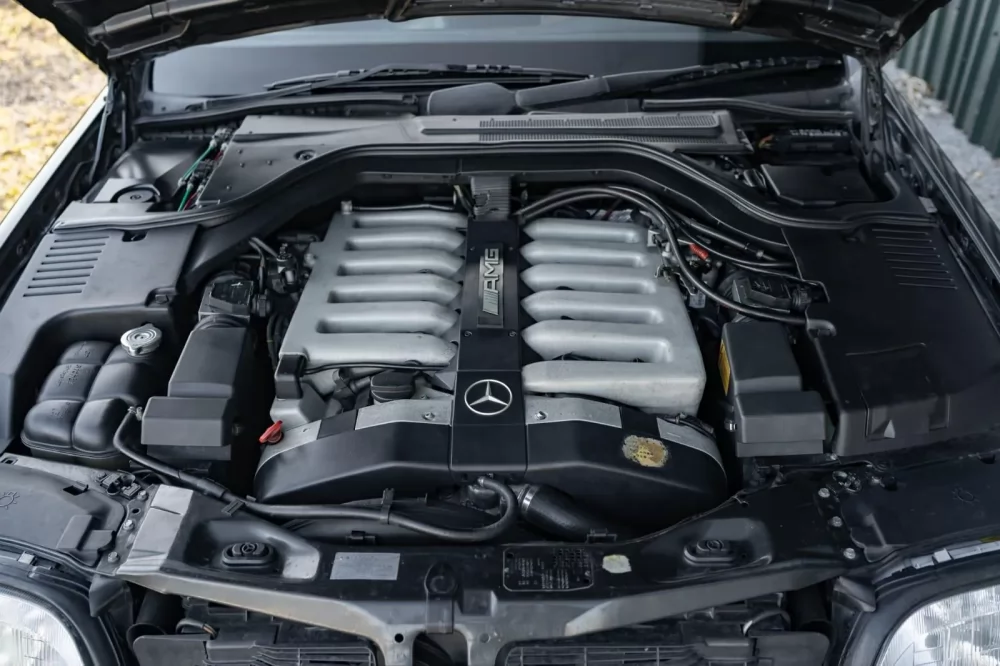 I think the seller is a little quick here on claiming 1 of 18 total on the production numbers as there might be more of them considering the AMG Japan records weren't exactly perfect. I feel like I've personally seen a large handful of them over the years and there are certainly more that have been tucked away in collections that haven't seen the light of day and might stay that way. Also, this car is clearly a 1993 model year given the November 1992 build date, but we won't argue over that. It is an extremely nice example, but maybe not as rare as advertised.
A price of slightly over $100,000 is a giant ask. I understand that supply is scarce, but you have some previous results of 7.0-liter cars to look back on. Not to mention this being a left-hand-drive car in a right-hand-drive country doesn't help this either. But it's tough for me to argue – try to find another I suppose.
– Andrew