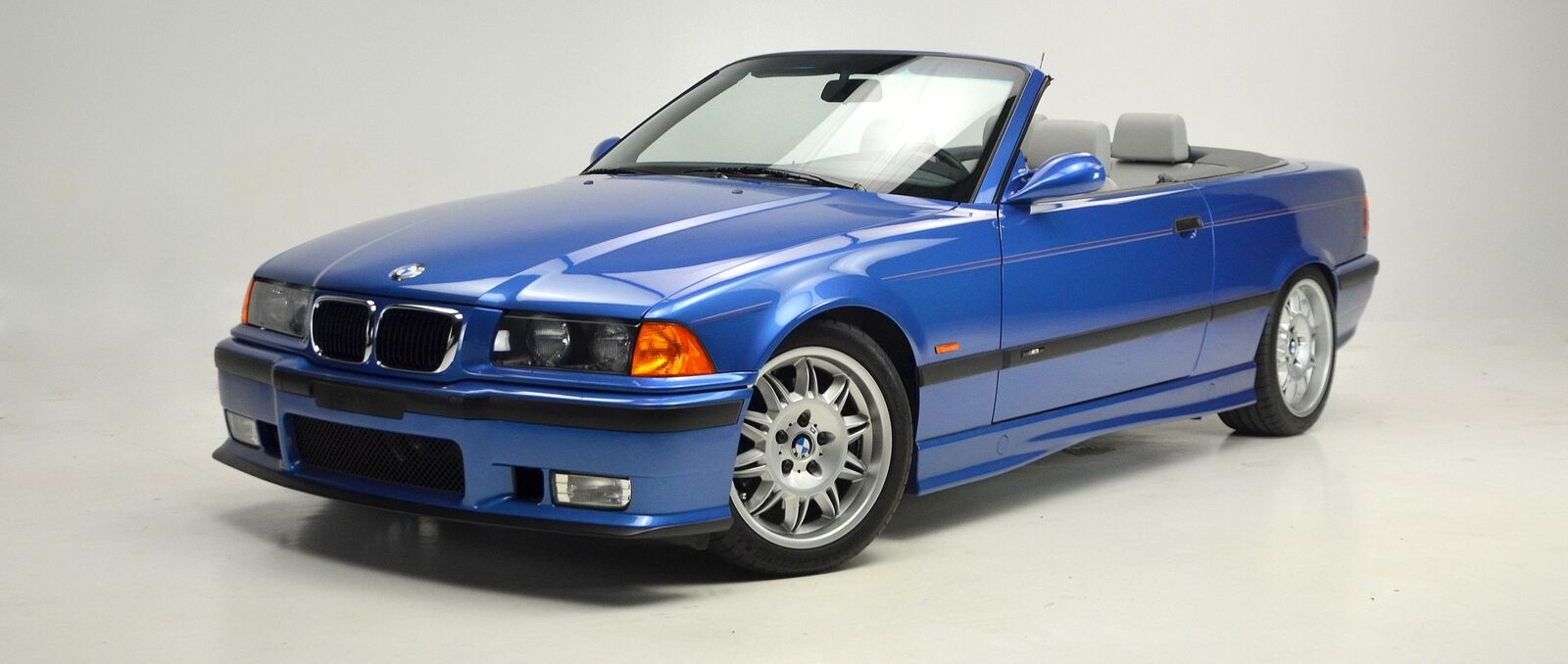 It's interesting to consider how enthusiasts today view the E36 M3. Generally speaking, you're either a completely devoted fan who insists that the E36 is not only the best M3, but perhaps the best BMW ever made. Why stop there? Why not go straight for best car in the history of the world, ever? On the other side of the coin, detractors love to point out that the second M3 was softened up for the U.S. market, that it wasn't as potent, as pure, as Motorsporty as the original curb-hopping, box-flared legend.
Arguably, they're both right. It's certainly true that BMW made the decision to tone down the M3 for North American consumption. That was a really good thing for two reasons: one, that we got it at all, and two, that it remained affordable. Consider, for a moment, that the E30 M3 had grown quite expensive to sport all of that motorsport heritage. By 1991, the base price of the M3 was $35,900. Of course, it was competing against even more expensive cars like the Porsche 944S2, which was a further $10,000 more dear. While we can talk about driving spirit all day long, if we look at the fact sheets what you got was a bit soggy in comparison to today's cars. Inflation corrected, the M3 would be around $62,000 – pretty much spot on the entry price for today's M3. The new car has more than double the horsepower of the original and enough tech to launch all of the Apollo program missions.
So what was really exciting when the new M3 was launched in late 1994 was that price point; $36,000. That was some $14,000 less expensive than the European model, and yet performance was within a few clicks thanks to a revised version of the 325i M50 engine. In fact, many – including notoriously BMW-savvy Car and Driver – suggested that the U.S. spec M3 was a better choice than the more exotic Euro model for our roads.
Today, the E36 M3 remains for many the smart choice within the lineup. Long overlooked as the obvious choice, prices have remained low relative to its predecessor and even its replacement. Modern comparisons often skip the E36 entirely. But that doesn't mean all E36s are affordable: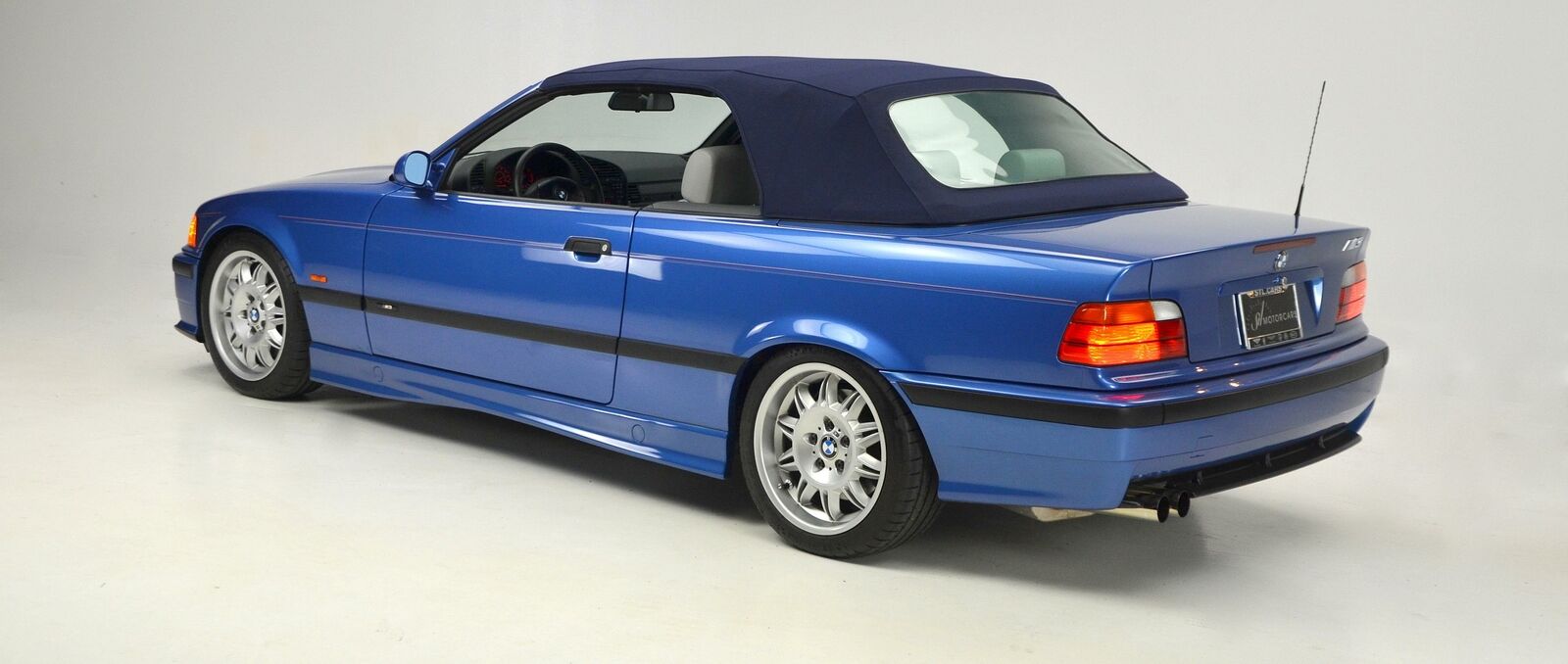 Year: 1999
Model: M3 Convertible
VIN: WBSBK0336XEC41417
Engine: 3.2 liter inline-6
Transmission: 5-speed manual
Mileage: 3,793 mi
Price: $59,900 Buy It Now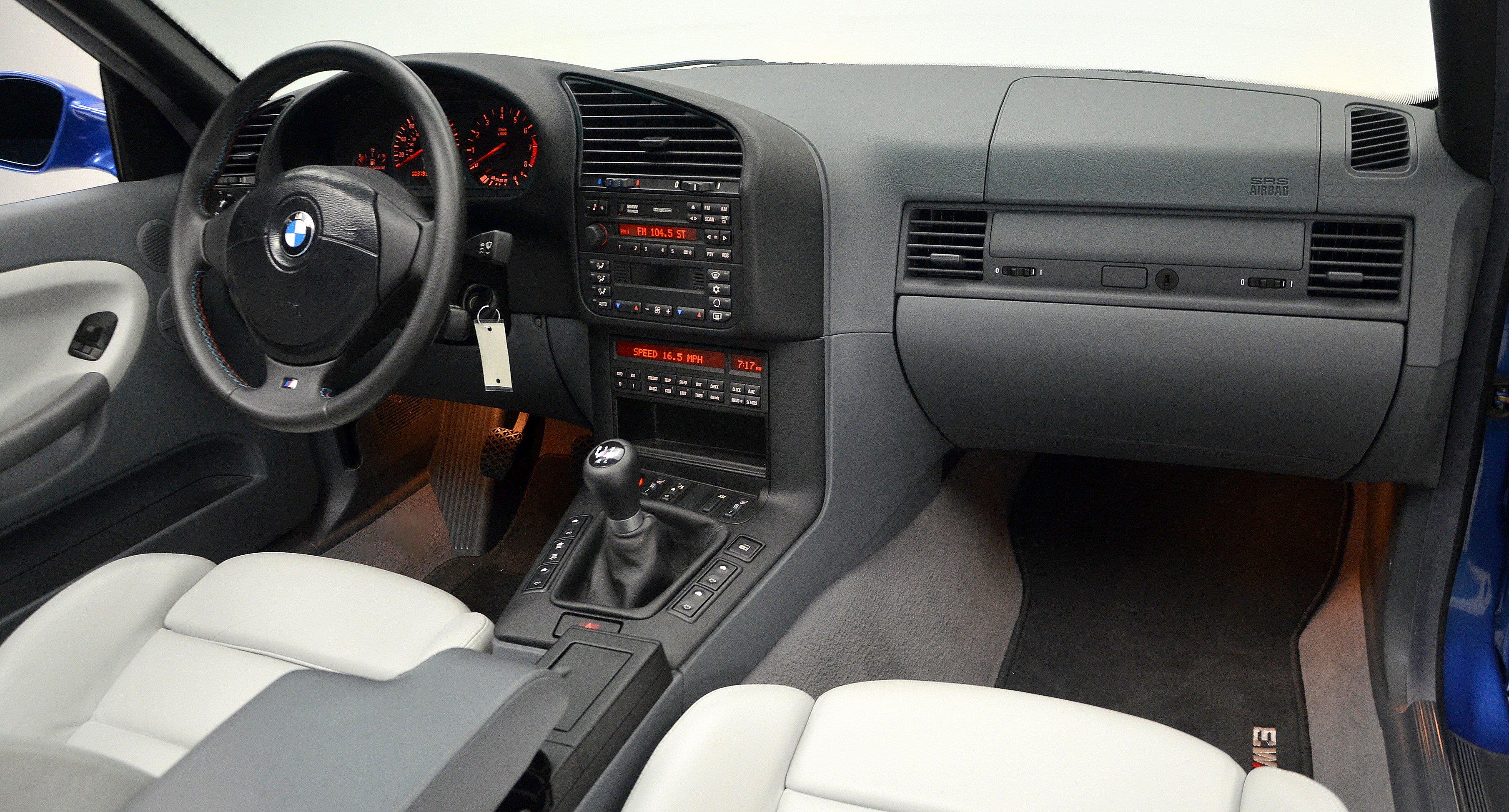 Or, at the St. Louis Motorcars Showroom on 636.449.0000 Ex#335 You are viewing a 1999 BMW M3 Convertible finished in Estoril Blue Metallic over Grey with just 3,793 miles driven from new. This beautiful M3 Convertible is in superb original cosmetic condition inside and out and doesn't appear to need anything. Part of one of our enthusiast clients indoor stored car collection; this car was converted to a 5-Speed Manual and adorned with the best-of-the best BMW approved 'Dinan' and other best quality performance upgrades.

I have a printed list of all the professionally installed performance upgrades complete with descriptions and parts numbers (6 pages) so call me to discuss.

It comes with the owner's manuals, service and warranty books in the portfolio, audio cassette owner's guide, sound system demonstration C/D, tool kit, glove box flash light, BMW car cover, 2 master ignition keys, 1 valet key, 1 plastic wallet key and even the original window sticker all as supplied new.

As a special interest car a potential buyer may opt to have an independent pre-purchase inspection performed on this twenty years old BMW M3 for total peace of mind, whomever you choose to hire may be hosted at the St. Louis Motorcars Service Center.

I can arrange enclosed transportation of this 1999 M3 Convertible anywhere; call me for your final price.

I can take you car in as a trade-in, so call me with the details and we can get the process started.

Call Dan Rapp of St. Louis Motorcars / Cell 314. 314.397.3040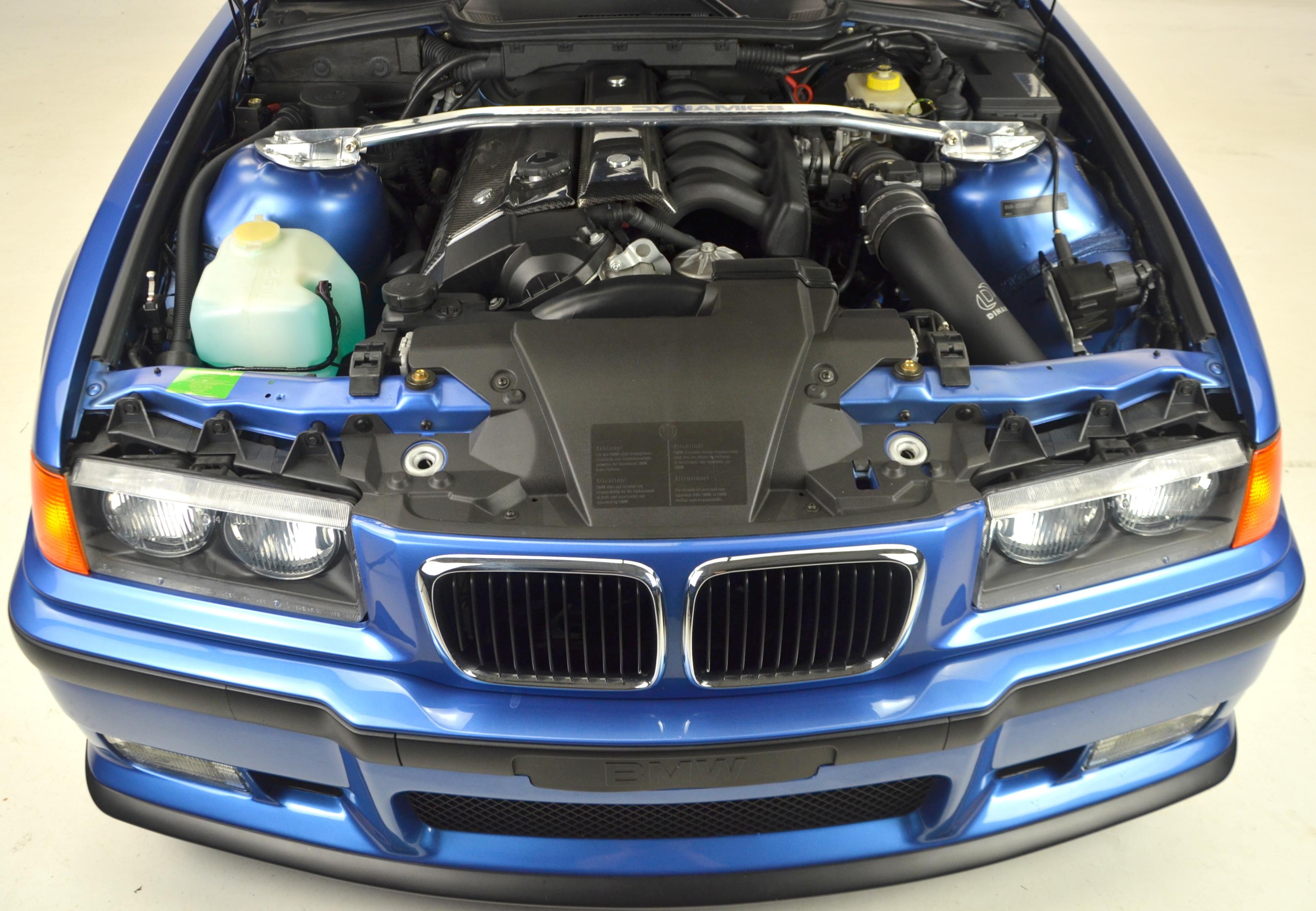 With just 3,800 miles, this Estoril Blue Metallic example immediately ticks some collector boxes. The condition is fantastic, the presentation is great, it's a last-year model in a signature color. But I say "some" boxes because, as what is clearly a collector-grade example with such low mileage, it has some problems. This car is a bit of a conundrum; first off, the convertible is probably the least sought model. Second, it's not in its original configuration. Arguably as a driver that makes it more valuable and it's probably more marketable to a wider audience with the manual swap; however, I don't know if it actually adds value. Then there are the Racing Dynamics and Dinan additions. Again, these are items that are nice for a driver example, but as they weren't originally there, I'm not sure they add value.
And this seller is looking for a lot of value – $60,000 is the highest asking price I've seen on a U.S. spec car, never mind a convertible example. Are there comps for this car? No, I don't think there are. Lightweights and Euro versions not withstanding, E36s just don't trade for this amount regardless of mileage and the asking price here is some $20,000 higher than very low mileage Coupes have sold for. Can this car start a trend? That remains to be seen, but probably it would be unlikely.
-Carter