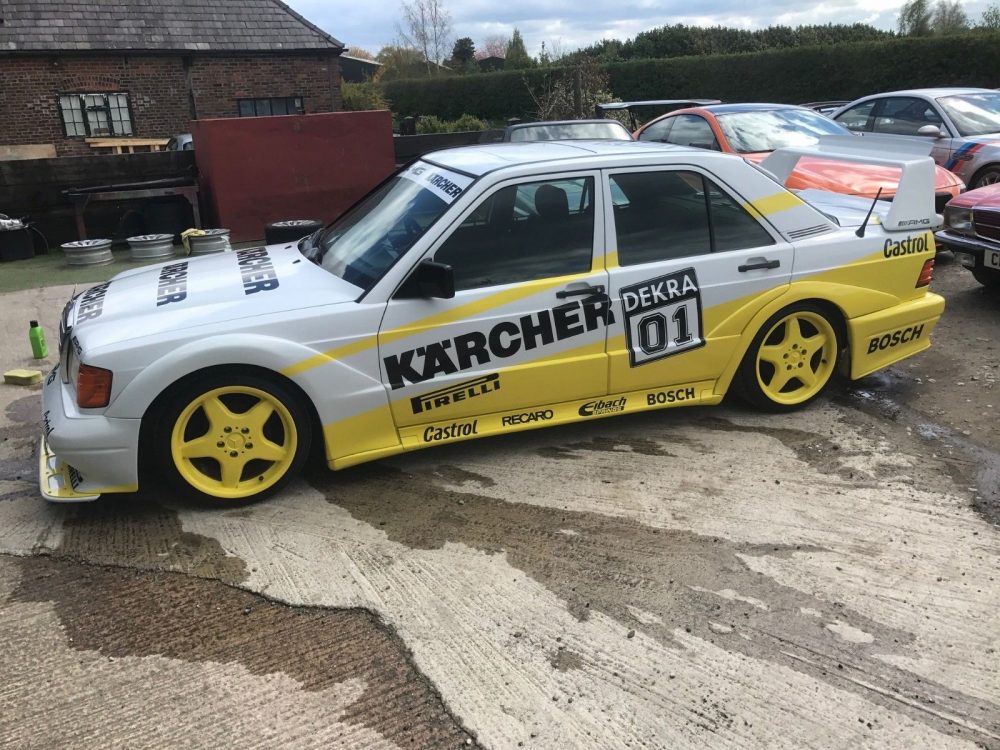 Generally I'm not a big fan of replica cars. I think there is no biggest waste of money than the Mercedes-Benz SSK Gazelle replicas that you have to spend $13,000 on to get a Ford Pinto engine and a sheet of plywood screwed to the dash. It looks terrible, it drives even worse, and you surely aren't fooling anyone given a real SSK is well into the eight-figure range. However, there are exceptions to everything and today's car, a 1991 190E up for sale in England, might be one of them. Just by looking at it, you can probably tell what it is all about.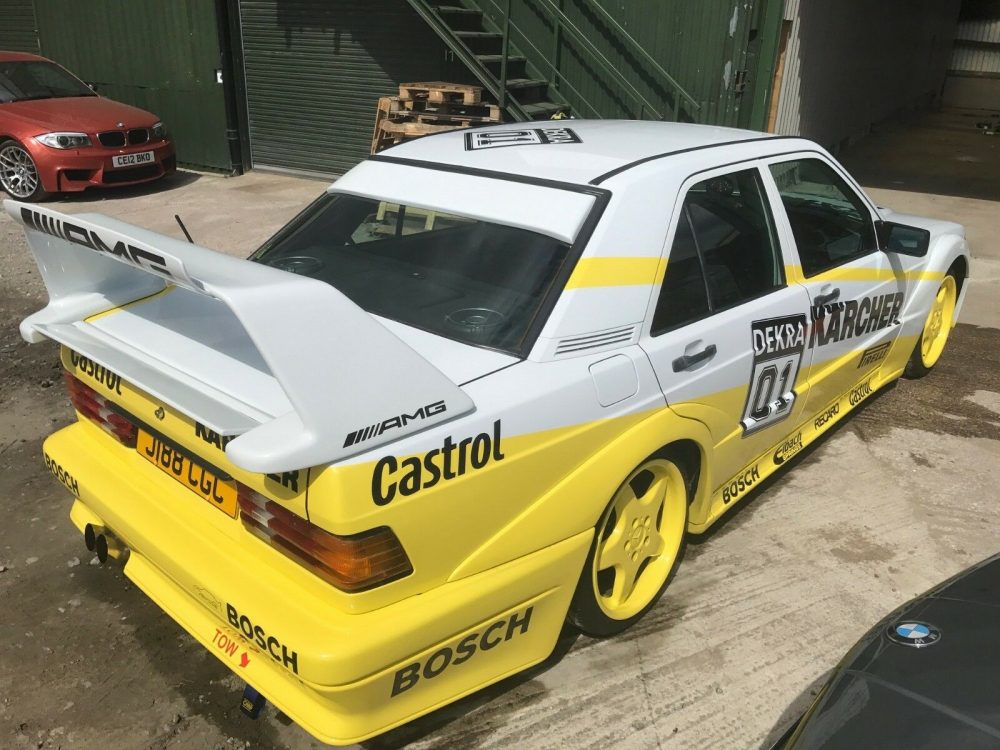 Year: 1991
Model: 190E DTM Replica
VIN: N/A
Engine: 1.8 liter inline-4
Transmission: 4-speed automatic
Mileage: 118,000 mi
Price: £9,995 ($13,023) Buy It Now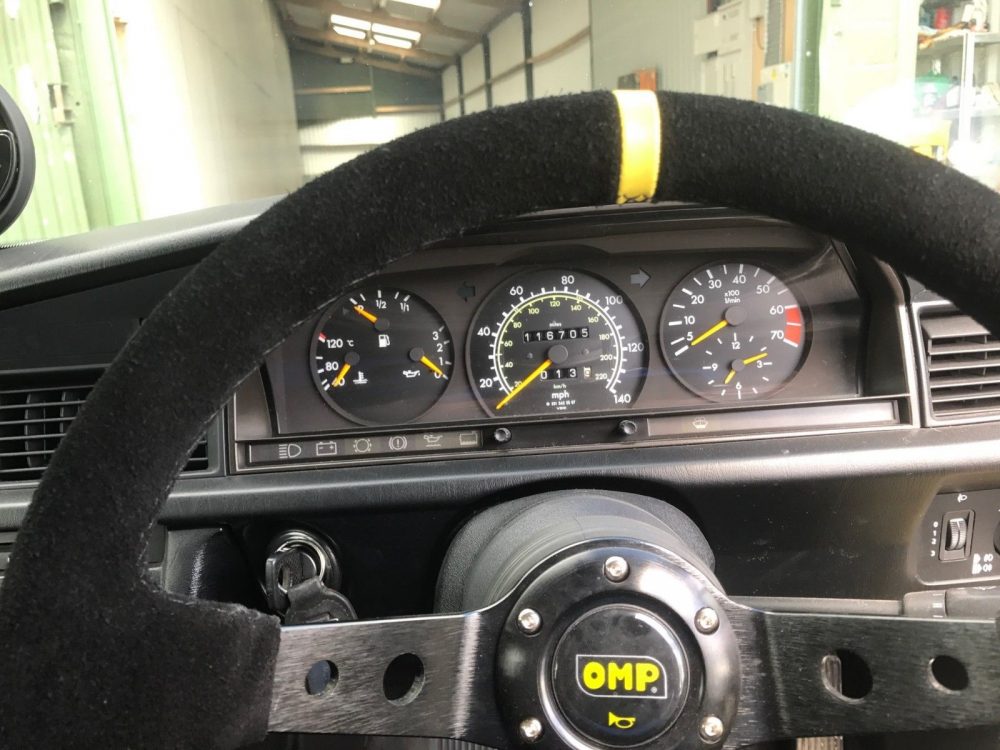 Here we have my unfinished DTM replica project.

The base car is a Mercedes 190 1.8 which was in fantastic condition before it received a full bare metal respray.

Then a EVO II kit was purchased and painstakingly fitted to the car over many weeks to ensure it looks absolutely perfect. The whole car was then resprayed and the livery added to complete the original look of the Karcher car.

The car now requires a new owner either to show her of as is or to do what I planned to do which was put in either a 55amg lump or if you are on more of a budget a 230 kompressor can reach 270 bhp with the right mapping.

Anyway the decision is no longer mine as I have far too many projects on and I'm sick of seeing this lovely beast just stuck at the back of the garage. She really is in immaculate condition with £6.5k spent on the bodywork!

Viewing is not an issue she is in storage in Alderley Edge, Cheshire.

Please dont offer me a PX as I really need the space…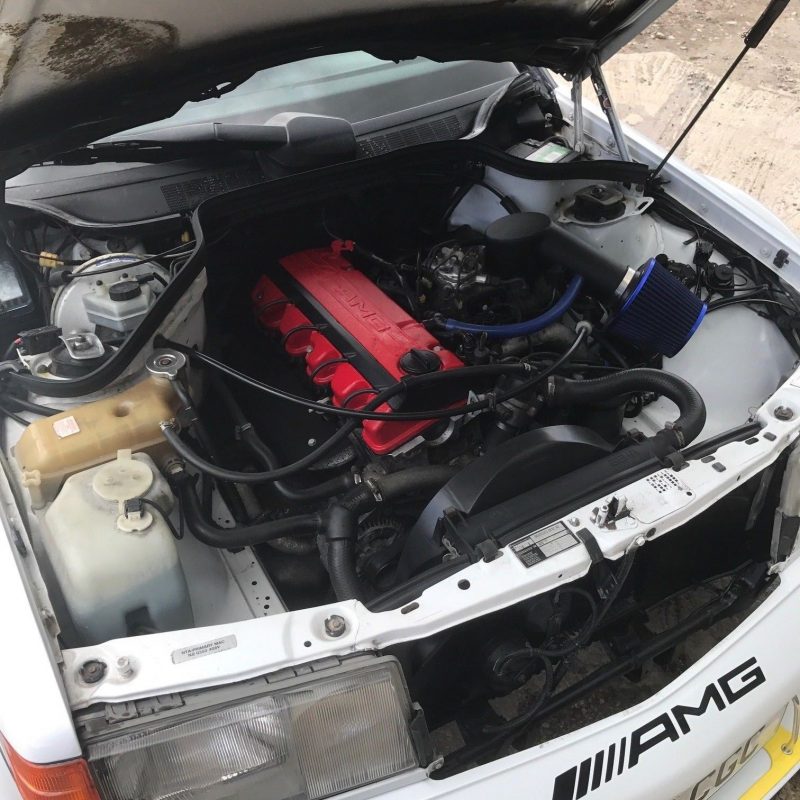 Full disclosure, I'm not exactly a DTM historian, but it looks like this car is based on the Evolution II cars from the early 1990s. From there, the similarities end. Inside, you have a regular standard 1991 190E only with a giant tachometer bolted onto the dash. Under the hood, the same story. You still have the 109 horsepower 1.8 liter that is far from what the DTM car produces. The seller mentions that he wanted to swap in a V8 from an AMG or even a supercharged four-cylinder. Of course that is easy to say, but harder to do.
The asking price is over $13,000, which is a tough price to swallow for me. I get that the Evo II kit is expensive, but this car is in a no man's land right now. Driving it on the street is probably a major pain because of how low it is and taking it to the track would probably be a less than fulfilling experience. So while it is a cool starting point, it still has a long way to go.
– Andrew