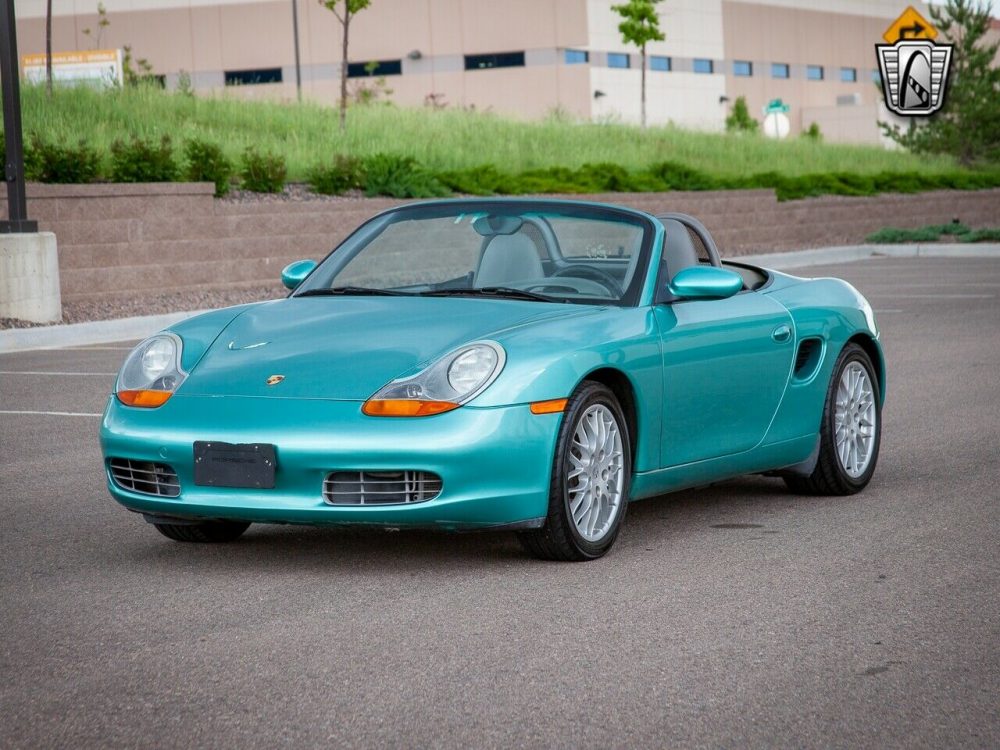 Sometimes just for fun I go back and look at concept cars for production models just to see how much had to be changed for whatever reason. The first-generation Porsche Boxster is an interesting example of what started as a really progressive design with some homages to years past, only to be changed significantly because of production requirements and cost control. Go look at the working 1993 concept, and the exterior had shades of 550 Spyder while the interior had some really wild features such as little three-fan blades as blower fans. I totally get why something like that didn't make production as it would have been extremely expensive to produce, and even more expensive to fix after they broke twenty minutes after leaving the dealer lot from someone sticking something in them. What ended up in production is a design that was still fresh for the mid-1990s, but an interior that was watered-down considerably. Still, it is tough for more to argue about this Boxster as this car literally saved Porsche from dire financial straits, along with the Cayenne.
Now that we are nearly almost 25 years from the launch of the Boxster in 1996, are these becoming classics that will be looked at the same way we now look at the 914? Tough to say.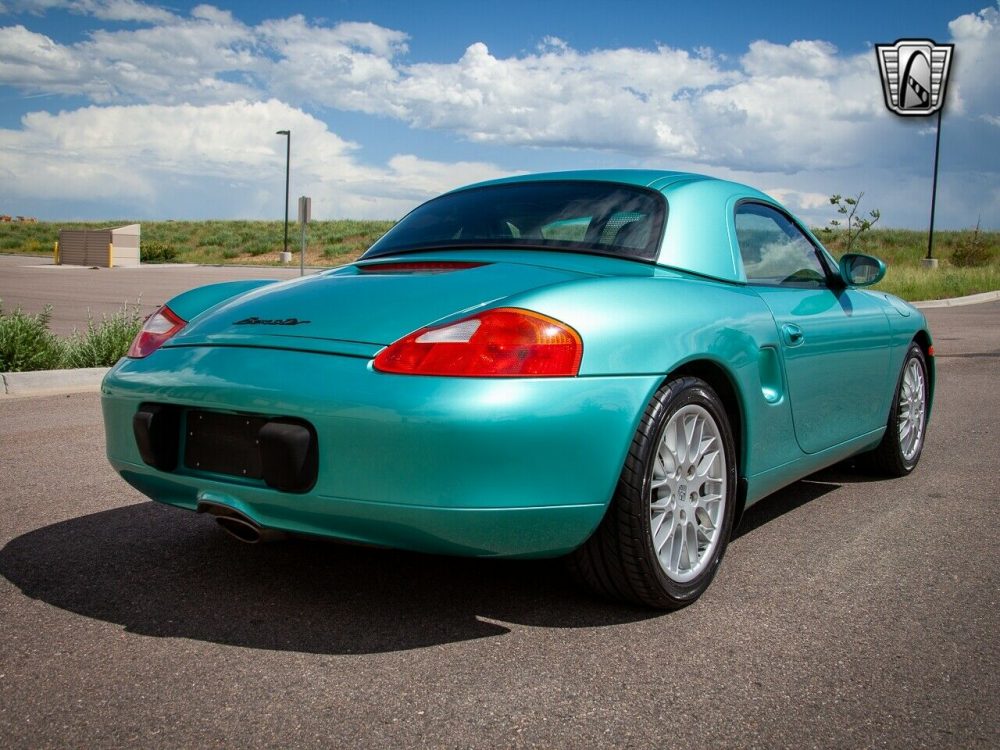 Year: 1999
Model: Boxster
VIN: WP0CA2989XU632013
Engine: 2.5 liter flat-6
Transmission: 5-speed manual
Mileage: 38,427 mi
Location: Englewood, Colorado
Price: Reserve Auction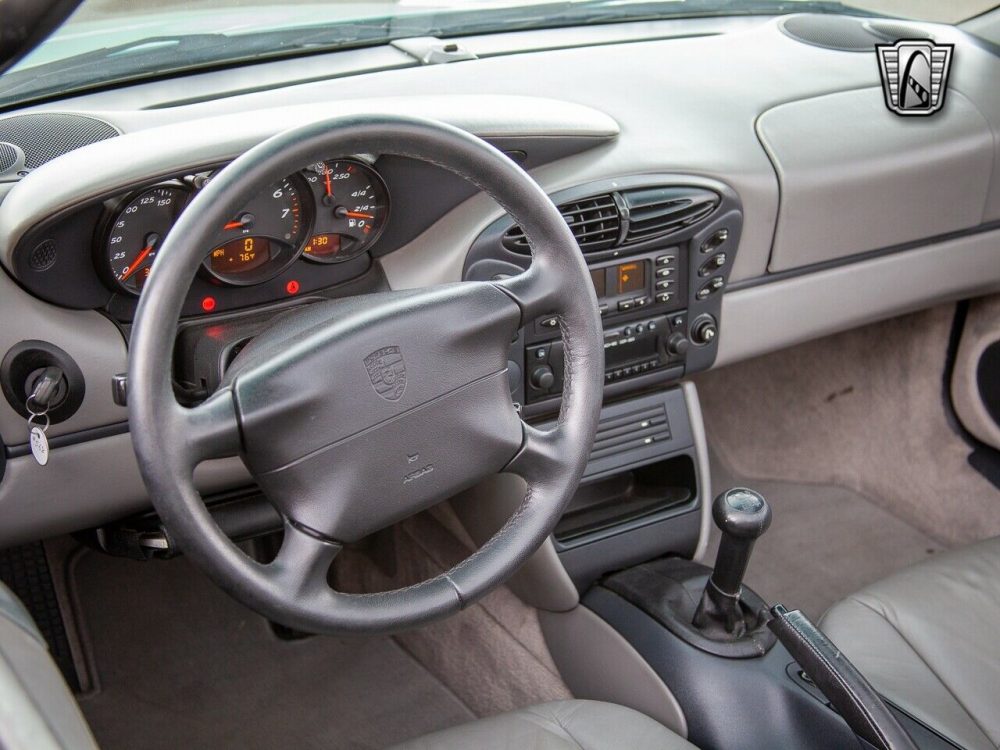 Gateway Classic Cars of Denver welcomes this 1999 Porsche Boxter!
You are lucky enough to found one heck of a little gem. This 1999 Porsche Boxster convertible sports an enjoyable 2.5 Liter v-6. The power top works great like everything else in this low mileage Porsche. With less than 40,000 original miles this sports car has plenty of life left in it. With a calculated 3 owners with the current owner maintaining possession the last 12 years, this car hasn't changed hand much. With her 5-speed manual transmission you will feel plenty of power as you run through the gears. The shiny Ocean Jade Mist exterior and grey leather interior make for the perfect weekend cruiser. Most people are not aware that the 2.5-liter v-6 was one of the most fuel-efficient engines as well, averaging 20+ mpg when on the throttle HARD! She proudly boasts 201 horsepower pushing her 2800lbs of fun. [ omitted ]. [ omitted ]. If you would like to see it in person, come to our Denver Showroom located at: 14150 Grasslands Drive Suite A, Englewood, CO 80112. [ omitted ].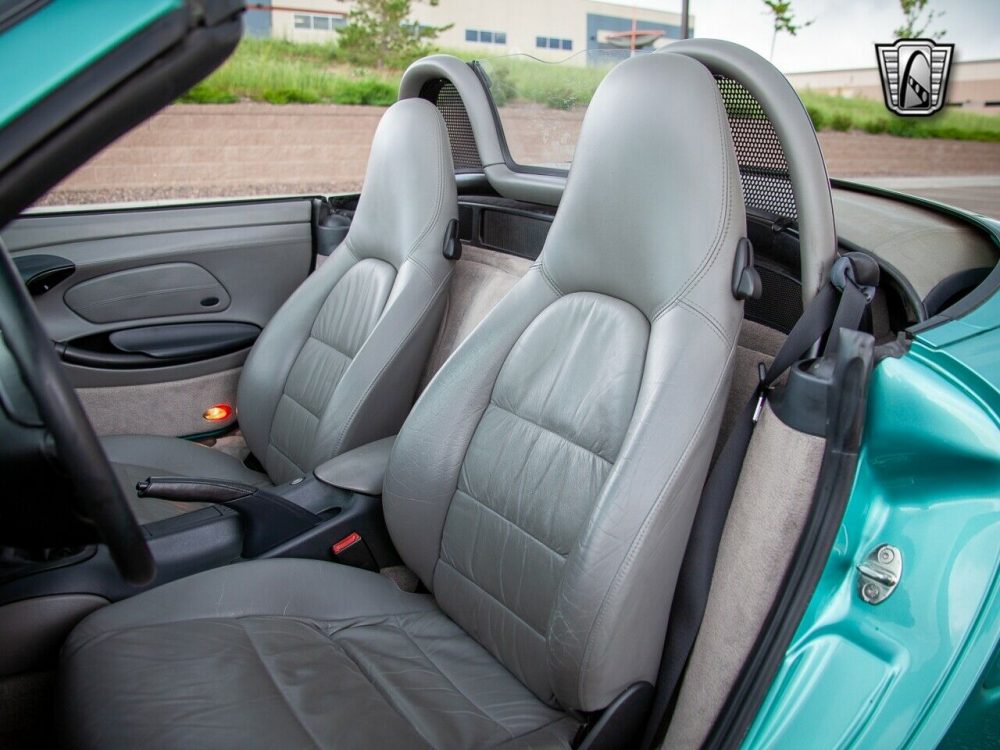 This 1999 up for sale in St. Louis is finished in Ocean Jade Mist has the rare hardtop and surprisingly just 38,000 miles. I say surprisingly because once you open the doors into the interior, it gets a little disappointing. For as fresh a design the actual 986 was, the interior was not. Its a mess of dull plastic and no real direction, only to age horribly and throw a little wet blanket on everything. Yes, the later 968s improved some, but these early cars were not winning any beauty contests for interior design.
I figure the reserve on this one is pretty high because of the mileage and rare color. Sadly, I doubt it is worth it because of the interior. There is just too much going on with earth tones, plastic, and vinyl. Will these be collectible someday? Maybe. But like anything, the best of the best will stand out, while the average examples will stay flat. They made a lot of these cars, wait for a really prime one.
– Andrew