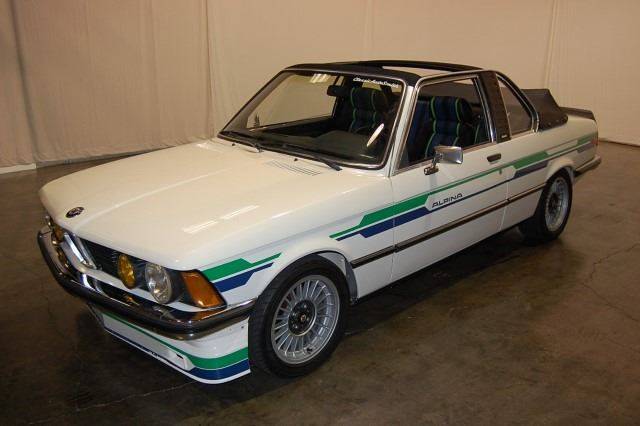 When enthusiasts think of custom coachwork and Germany, one name usually springs to mind: Karmann. Most identifiable for their combination with Ghia's designs for Volkswagen, Karmann produced not only their eponymous creation Karmann-Ghia in both Type 14 and Type 34 configuration, but also the Beetle convertible. Volkswagen's association didn't end there, though, as the first Rabbit Cabriolets, both versions of the original Scirocco and the later Corrado were all built by the firm. So, too, were some of the first Porsche 356, 911 and 912 models, along with the 914. BMW, too, turned to the firm for 'Big Coupe' production, from the 2000CS to the E24 6-series. But when it came time to take the top off of their small cars, BMW looked elsewhere.
From Osnabrück, BMW headed into the heart of the enemy's home in Stuttgart, where Karosserie Baur was located. Baur was the company that BMW turned to when plans with Lamborghini to produce the supercar M1 fell through. Baur would later be the home that the infamous Group B Sport Quattro and Porsche 959 were produced in. In short, Baur was responsible for some of the most significant designs in German motoring and has plenty of expertise in factory-quality experience. It should come as no surprise, then, that they were the company that BMW selected to produce the first 3-series convertibles.
Taking the roof off the car seems simple enough; just grab a saw and say 'How hard could it be?' Well, not so fast, as structural rigidity rears its ugly head. Beyond that, in the 1970s government nannies were indicating that the idea of a topless car was going to be outlawed, leading many manufacturers – including all of the major U.S. brands – to abandon the idea. Baur's solution to the problem was to create a roll hoop 'Targa' model, which as we know from Porsche models offered multiple roof positions while simultaneously solving the issue of structural rigidity and occupant safety. But Baur wasn't able to utilize the 'Targa' nameplate, as Porsche owned the copywrite of the title. Baur instead called the new partially topless 3-series the Top Cabriolet, shortened to TC. BMW offered these as a full-factory option and maintained the warranty, as these cars were expensive in period – a 320i like this one hit the market at the equivalent of $14,000 in 1979 (about $50,000 today) and selecting the Baur TC1 option added some $6,000 (about $21,000 today) to the price. Just for reference, that'll buy you TWO brand new 230is today.
3 Comments