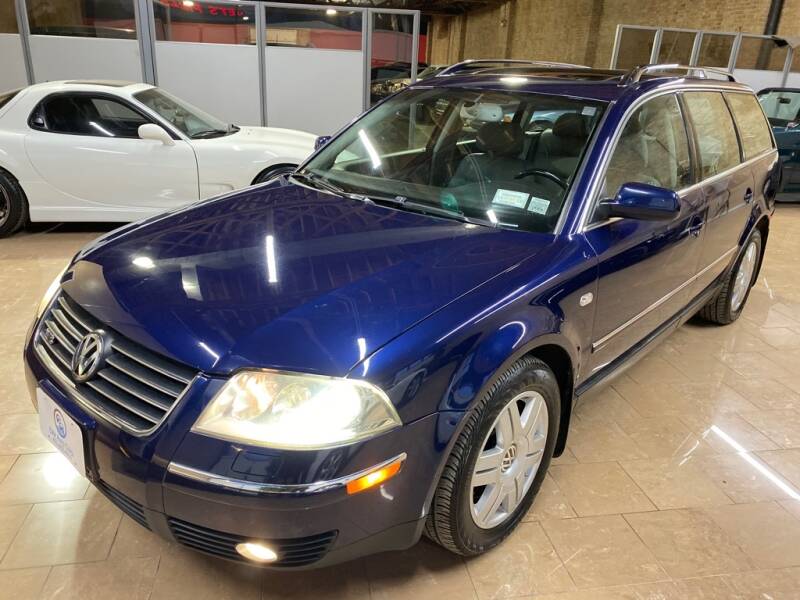 Last night I watched Netflix's Dirty Money documentary on the Volkswagen diesel saga. As amazing, and interesting, and disturbing as I might have thought it was on Saturday, the revelations outlined in the documentary draw the company's ambition – and moral ineptitude – into much stronger focus. Seriously, they hatched a plan to gas people (or, as it actually turned out, monkeys) basically to death to prove that their dirty diesels were oh-so-slightly better than a Ford F250. On one hand, I can see the point of what they're hinting at, and indeed – unregulated truck emissions are probably a bigger problem in the U.S. than 500,000 Volkswagens – but then, seriously VW? You saw no problem with a German company suggesting introducing gas into a chamber with a person inside might have a historical overtone?
Beyond that, and I promise it's worth the watch even for the head-shaking nature of the outcome, was Ferdinand Karl Piëch. Indeed, he's almost glazed over but for a momentary introduction with a diabolical 'Mr. Burns'-type soliloquy. Piëch's incredible, insatiable drive to have Volkswagen be the world's number one company was certainly at the heart of the TDi. But it was also at the heart of this car.
The flip side to VW's TDi debacle was, of course, the push to move Volkswagen upmarket. Re-integration of Audi technology and build-quality into the top-tier products was paramount, and the result was of course the spectacular in execution (and failure in the U.S. market) Phaeton and the entire Passat B5 lineup, but primarily the W8. Let's take a look at this lower-mile example of a wagon for sale today: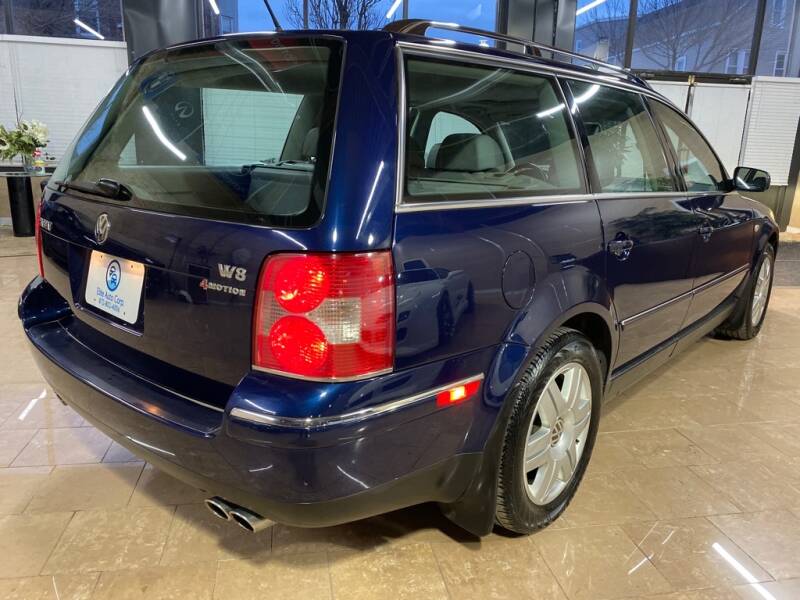 Year: 2003
Model: Passat GLX W8 4Motion Variant
VIN: WVWZK63B93E212436
Engine: 4.0 liter W8
Transmission: 5-speed automatic
Mileage: 68,300 mi
Location: Chicago, Illinois
Price: $8,000 Buy It Now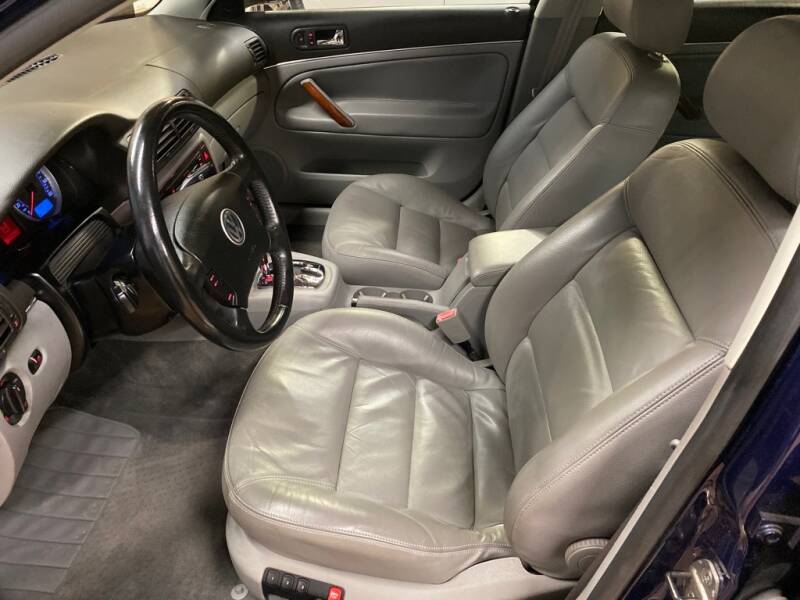 One owner, low mile Volkswagen Passat with a clean Carfax. Clean interior and leather interior. Power windows, locks and heated leather seats. Cruise, stability and traction control. Anti-theft system, cassette and 6-disc CD player. Spare tire, Sunroof and roof rack. Automatic transmission, all-wheel drive, 68,630 miles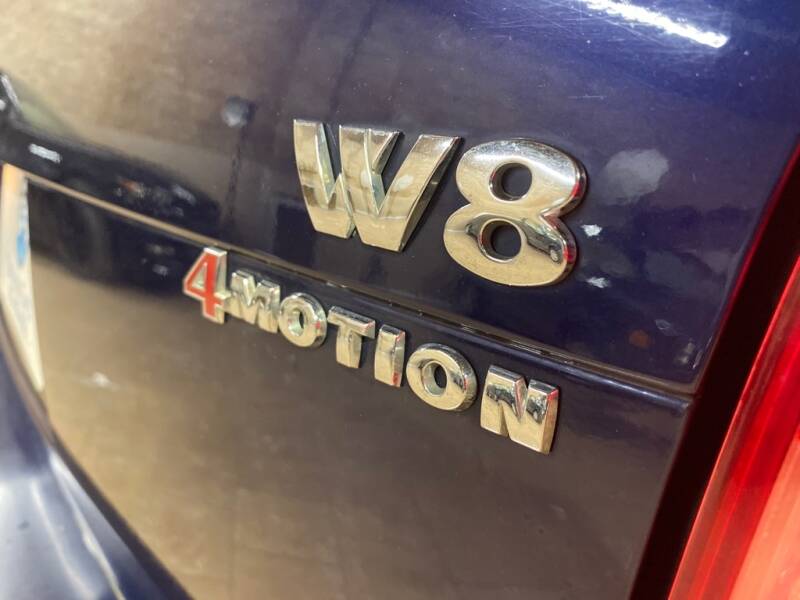 Obviously the bid draw on these cars is the 6-speed manual, which this car doesn't have. It also doesn't have the nicer BBS Madras wheels as a result. It is still quite rare though; only 1,227 W8 long-roofs were brought here in total. What it does have is a lovely color, which I think is Shadow Blue Metallic. It's quite close to my Ink Blue Pearl Effect '02, but that color didn't cross over to the W8. The platinum leather looks nice, too, and the splashes of wood trim and blue/red backlighting is great. Condition is great and commensurate with the lower mileage.
Is it an $8,000 car today? That's a hard call. It's not easy to find this specific car in this specific condition for much less. But there are other, and perhaps more compelling options out there – Audi's S4 Avant, for example, or the rapidly depreciating B8 Avant. You're also at or close-to BMW Touring money, which has better dynamics than the Passat. I really am a huge Passat fan. This one is lovely. But I'm not sure I'd pay $8,000 for a W8 today unless there were serious and recent service records that went along with it.
-Carter