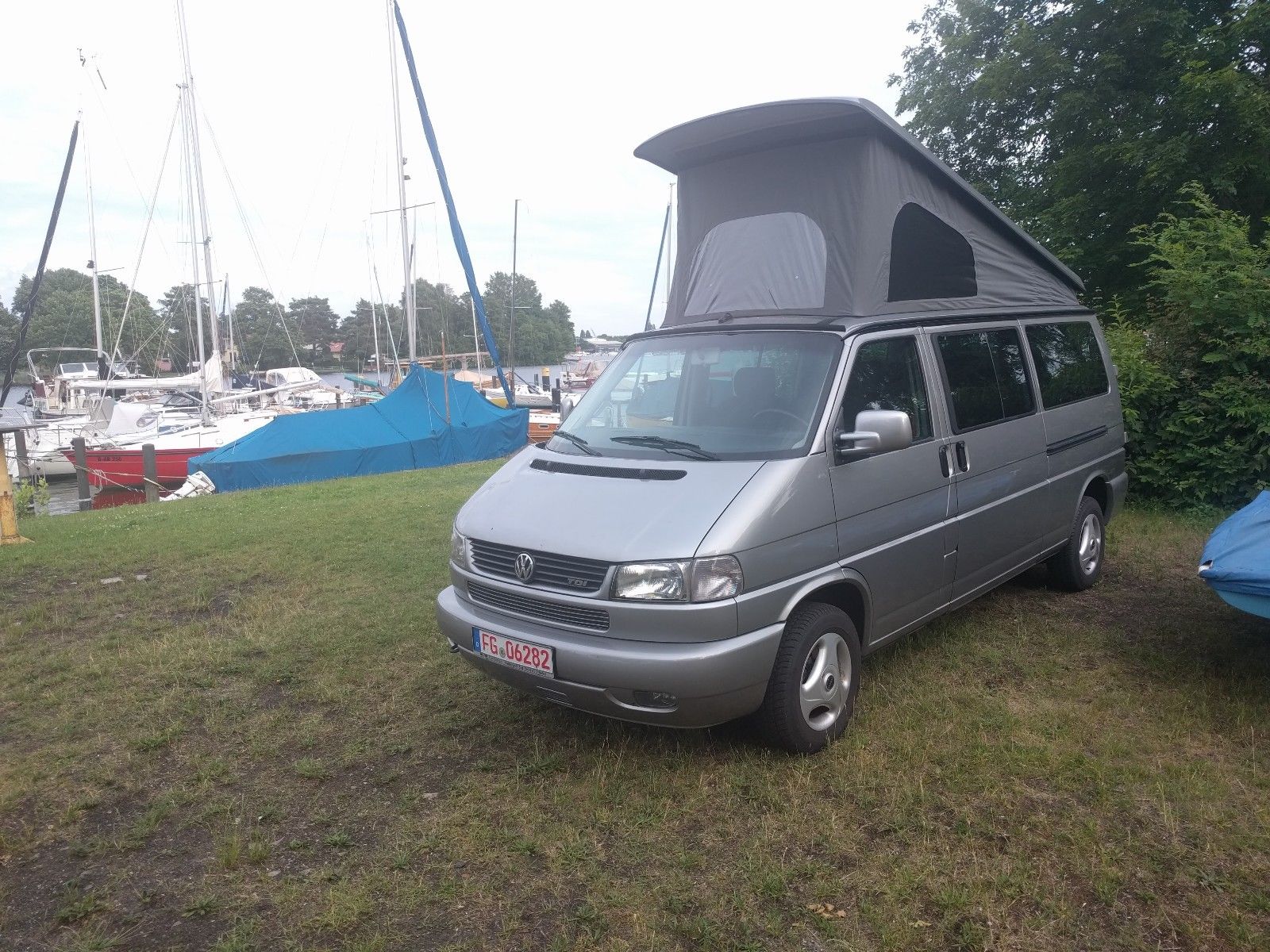 Update 11/11/18: The seller has dropped the asking price to $50,000.
Update 9/12/18: The seller has updated their asking price to $54,000.
For decades, I've had a pipe dream of taking a Westy van cross-country. When I was a teenager, a family member had a late 80s Vanagon Westfalia, and we went on a camping trip in it. It was great! And while I'm certain time has diminished the drawbacks of our method of transport on that trip, the knowledge of that isn't enough extinguish my desire.
Unfortunately for me, it seems like I'm not alone. #VanLife has pushed the value of these clever boxes on wheels up substantially. Clean T3 campers regularly hit the market in the same territory as late 70s 911s. Even the replacement T4 Eurovan Weekender – which just has a bed, and none of the real camping gear the earlier Westfalias had – command a substantial premium over a non-pop-top T4. By far, the Volkswagen vans are the most expensive products from their catalog.
So you can imagine that if we get a rare Euro version of the T4 over here, it'll probably be worth a look: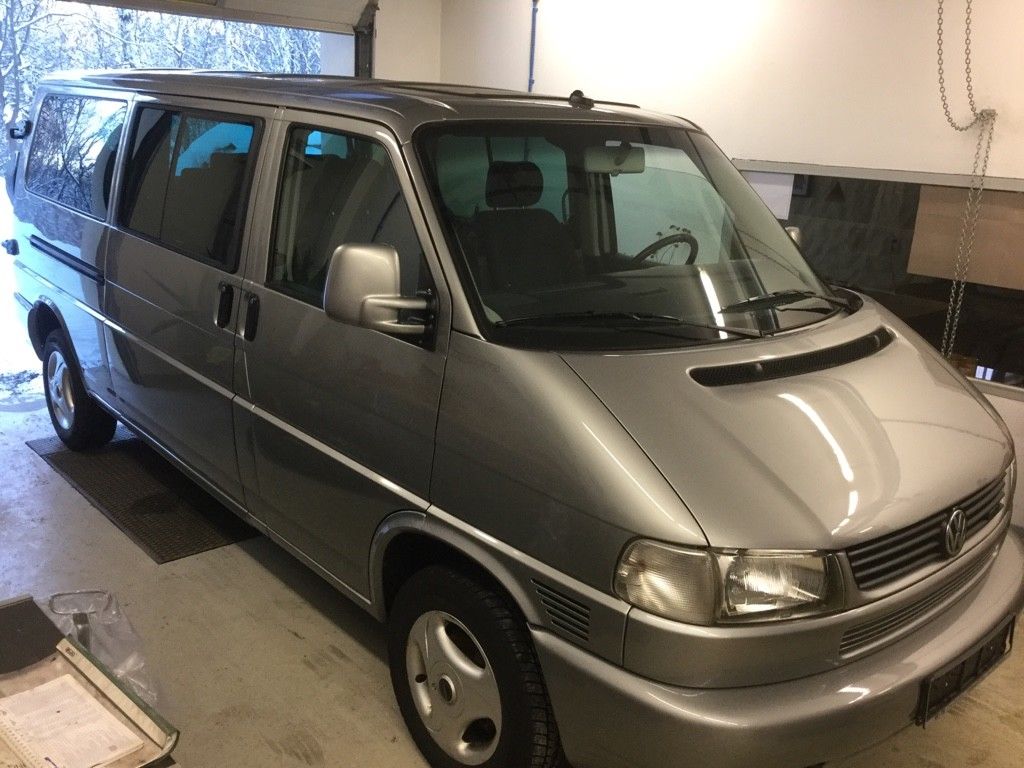 Year: 1999
Model: Caravelle Westfalia Syncro TDi
Engine: 2.5 liter turbocharged inline-5 diesel
Transmission: 5-speed manual
Mileage: 230,000 km (143,000 mi)
Price: $50,000 Buy It Now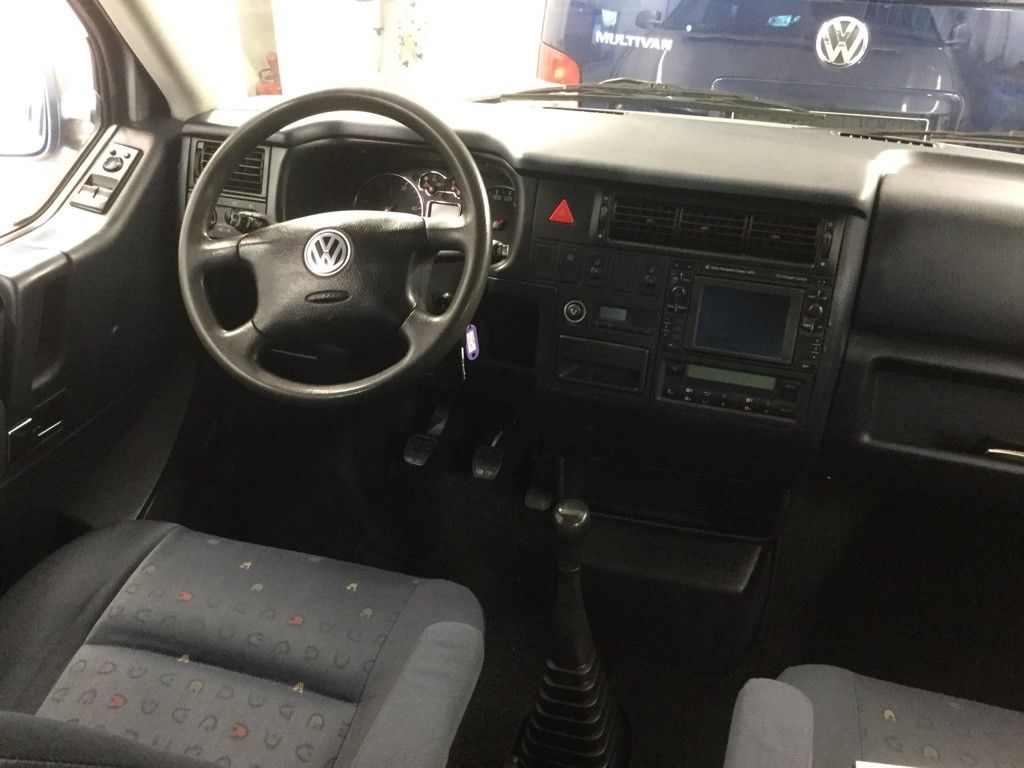 1999 VW T4 "Transporter" (marketed as EuroVan in North America), manual transmission, syncro, TDI 2.5, LWB w/ double sliding doors, pop-top & side/rear canopies. Imported from Germany. Registered in Canada (for information on importing to the US, please see this NHTSA webpage).

Odometer reads 230,000km approximately (which is about 140,000mi). VIN is WV2ZZZ0ZYH112371. I am the second owner. First owner was a German mechanic that serviced VW vehicles exclusively.

Features include:

-diesel fueled 2.5 TDI engine (ACV model)
-manual transmission
-full airbags
-syncro
-long wheelbase model (this feature was only available in the Winnebago-outfitted VW units in North America)
-double sliding doors
-newly installed Reimo poptop
-newly installed Eberspacher parking/standing heater
-diesel-fueled starting heater w/ timer
-swivel front passenger seat
-(6) removable rear seats
-(2) Khyam Driveaway Compact 300 side canopies and (1) Khyam Tailgate XL rear canopy

Recent service (6/2017) includes:

-Timing belt
-Water pump
-Alternator
-Brake and Parking Break cables and lines
-Tie rods, ball joints and boots
-Intake, mid and end exhaust / mufflers
-All fluids changed
-Underbody coating

Additional maintenance records available. Please contact for details.

Only accepted payment methods are PayPal for deposit (up to $650 CND/$500 USD max.) and wire transfer for balance. Delivery possible between Halifax, NS and Montreal, QC at no additional charge. Delivery possible elsewhere for an additional $1/km.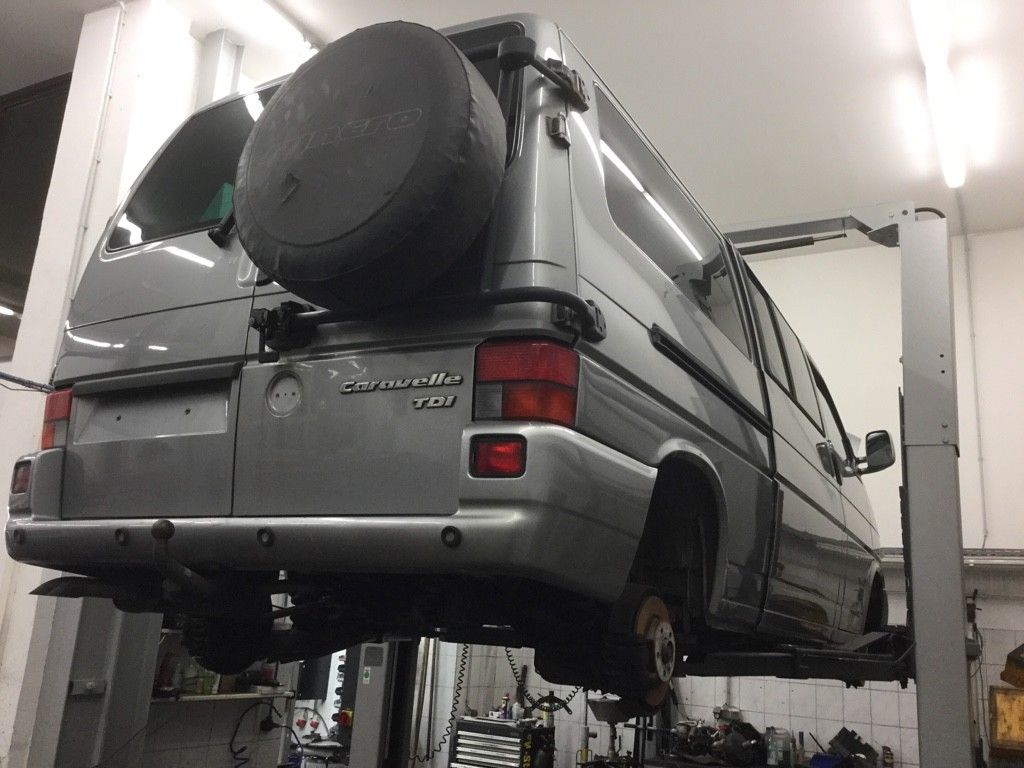 The list of how this trumps the U.S. T4 is quite long. The "Caravelle" nameplate isn't really anything special; effectively, it was just the passenger version of the T4 like the EuroVan was here. But then no Syncro models were sold here, nor were TDi motors available. This is a long-wheelbase model, too – as the seller notes, like the more desirable Winnebago – replete with dual sliders. The manual transmission is just the icing on the cake. But then there's a second course for the #VanLife win – triple awnings and a heater mean your camper becomes a compound. And unlike the 'Hippies' of yore, the seller of this Caravelle appears to have cared for and maintained this van pretty well. It's even reasonably clean, though flipping through the photos ultimately brings you across his half-naked body. I'm not seeing how that helps the sale, personally, but maybe its so you can picture your future slacker life.
Pricing? Well, the first time I spotted this last week it had a "Buy It Now" of $60,000. Arguably, that isn't hugely out of line with some of the more rare examples of the T3 Westy, but you do lose a bit going to the T4. More troubling is that when you get up towards $60,000, you're getting into used Sprinter Camper territory. They're much newer and probably a bit more reliable, as well as easier to get parts for. I'd wager they offer you quite a bit more for your camping experience, too. But if you have to have just about the ultimate oddball off-roader light-duty thrifty camper, this may just be your ticket.
-Carter