Warning!
This post is in our archives. Links in this post may have been updated to point to similar cars available to bid on eBay.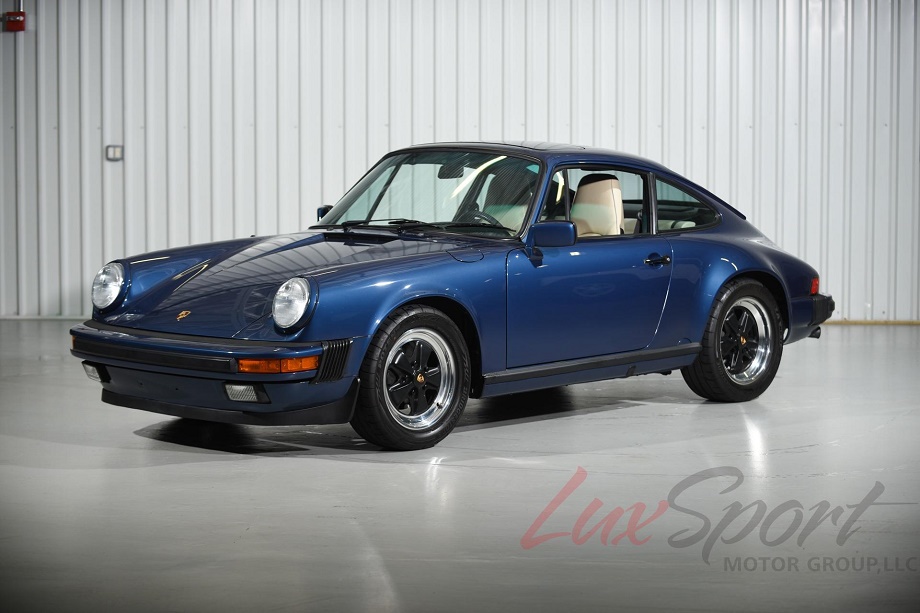 More questions. Always more questions. We know the basics about this 1988 Porsche 911 Carrera Coupe and by that I mean we can see what it is and we know the mileage. But the seller has provided little else in the way of description so we are otherwise left in the dark. In many cases I'd move on from such a 911, especially with such a high asking price, but there is something about this color combination I find so incredibly striking that I had to have a closer look. A Carrera with a blue exterior over a white/linen interior isn't something incredibly rare so either the lighting is enhancing everything here or this is a paint-to-sample blue that is working beautifully with that very light-colored interior. This is where the lack of description from the seller really lets us down, but at least on the surface I do like what I see here.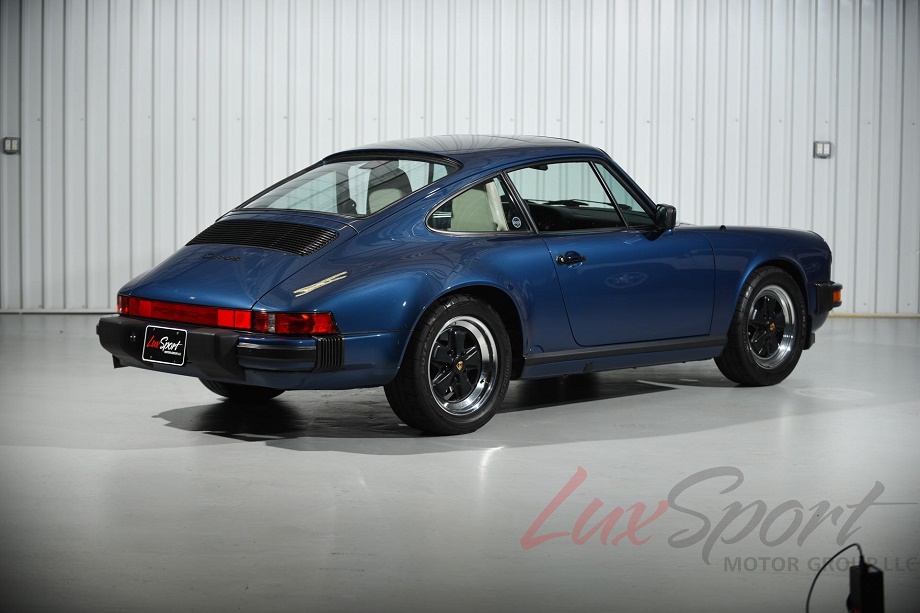 Year: 1988
Model: 911 Carrera
Engine: 3.2 liter flat-6
Transmission: 5-speed manual
Mileage: 55,000 mi
Price: $74,995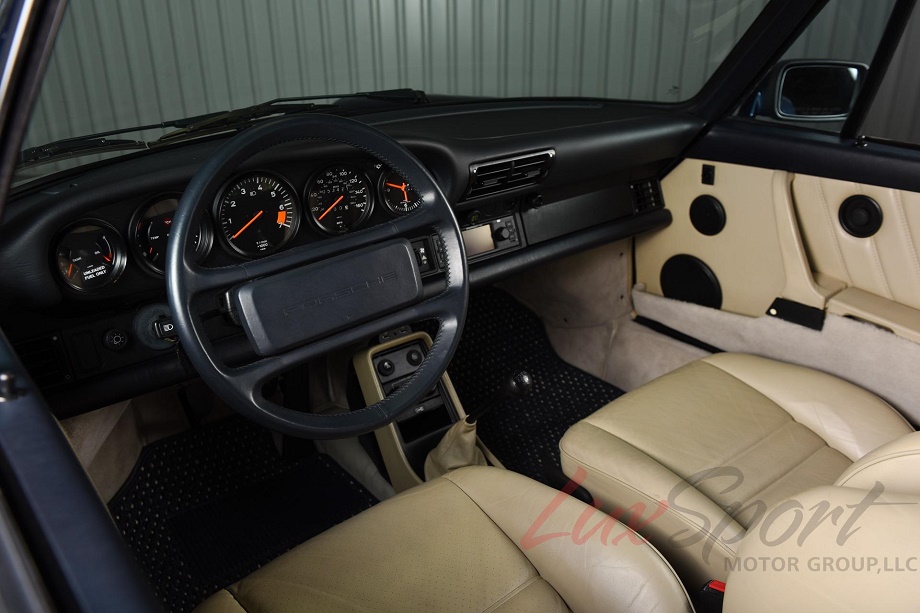 1988 Porsche 911 Carrera Coupe
Stock #: 1988178
Exterior Color: Blue-Metallic
Interior Color: White
Transmission: 5-Speed Manual
Engine: H6 3.2L
Title Condition: Clear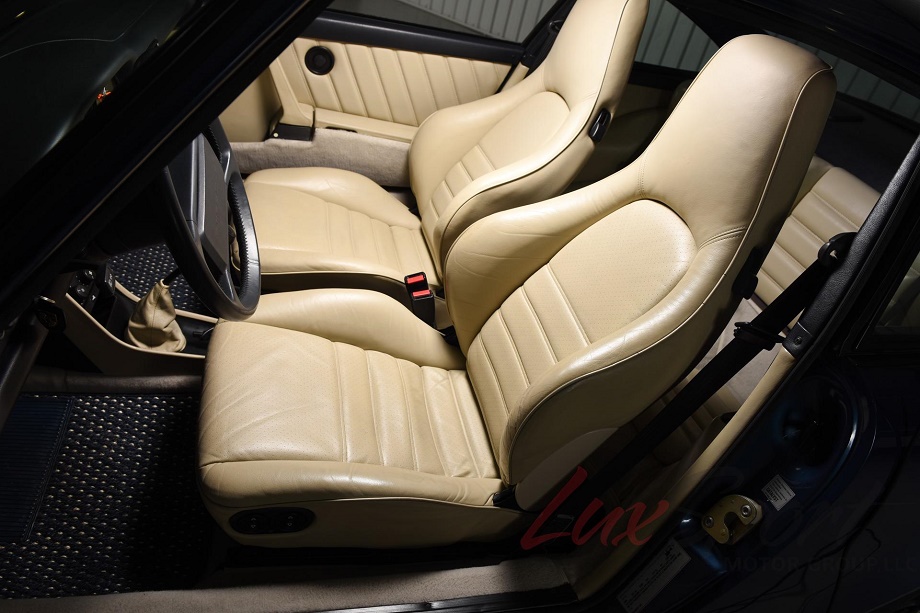 Going through the various metallic blues available in 1988 that appear similar to this one – Marine, Nautic, Baltic – none of them quite seems right. All possess the same oceanic character and when contrasted by a light interior they remind us of a stormy sea. It's a really great combination. But which is it? Marine and Nautic both seem too dark while Baltic Blue seems too light. Again the lighting could be altering the look enough here that it is in fact one of those colors, but I'm not sure. My best guess is Baltic Blue. Only the seller can provide us an answer.
I've spent a bunch of time talking about the color here and that's because I think it's an important consideration. If you're looking for a G50 Carrera the color matters. That's especially the case if this does happen to be PTS and given the $75K asking price it's possible it is. Mystery color aside, obviously the other very important consideration is its condition and care throughout its life. It looks in very good shape and that's a positive for its mechanical condition, but ultimately we don't know anything. A PPI is a good idea on any older Porsche and hopefully the seller does have some documentation on hand that prospective buyers can peruse and have their questions answered.
It isn't remotely uncommon for us to come across 911s like this one with very little information provided by the seller. It's always frustrating no matter how often it occurs and that is even more so when the asking price is near top market. It raises red flags. That said if this color combination is as interesting to you as it is to me, then it may at least be worth a call to the seller to inquire about its various attributes and some understanding of what level of documentation is available. If nothing more is available, then it'd be best to move on, but perhaps there's plenty available and it simply hasn't been provided here. With a little legwork you might find yourself with a beautiful classic 911.
-Rob