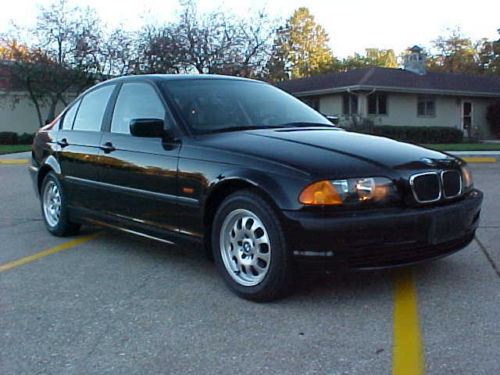 Some of us out there who follow our site on a regular basis no doubt drool over some of the super fast and ultra luxury machines we feature. But in reality, what we want is something a bit more basic for daily use but that still has the qualities that we've come to appreciate from German vehicles, such as solid build quality and better than average performance. Well, this 2000 BMW 323i might fit the bill for you, if you are looking to upgrade just a little bit beyond the used Volkswagen. Despite the name, the 323i had the 2.5 liter inline-6 under the hood, the base engine for the E46 3 series as the four-cylinder 318i went away with the demise of the E36. This one is equipped with alloy wheels and a 5-speed manual gearbox, giving a bit of spice to the basic package.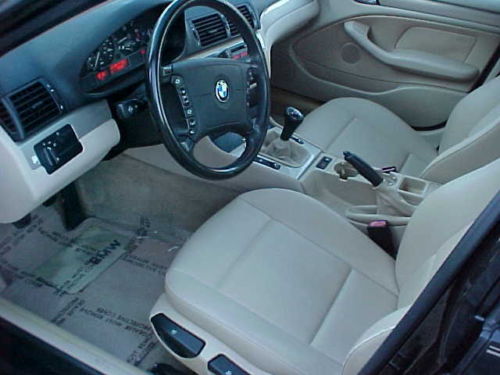 Year: 2000
Model: 323i
Engine: 2.5 liter inline-6
Transmission: 5-speed manual
Mileage: 91,785 mi
Price: No reserve auction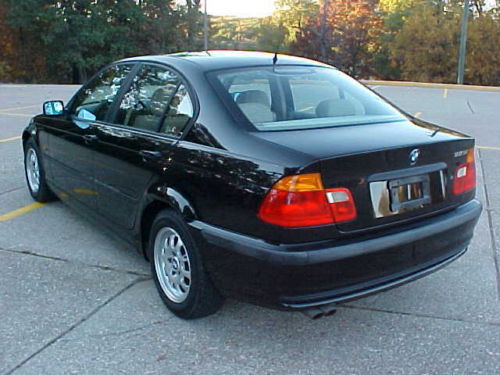 UP FOR AUCTION WITH "NO RESERVE," LAST BIDDER IS THE PROUD NEW OWNER OF THIS EXTREAMLY WELL KEPT LOW MILE BMW 323i

PROUD TO OFFER THE VERY CLEAN LOW MILE ONE OWNER BMW 323I TO THE EBAY COMMUNITY, I WILL DESCRIBE THE CAR IN DETAIL AND WITH HI QUALITY PICTURES

THIS CAR RUNS DRIVES AND HANDLES LIKE A NEW BMW, I HAVE OWNED SEVERAL BMW AND OTHER EUROPEAN CARS OVER MY LIFE, I HAVE SPECIALIZED IN EUROPEAN AUTO SALES FOR OVER 20 YEARS. THIS PARTICULAR CAR STANDS OUT FROM SOME OF THE OTHERS I HAVE HAD. ITS JUST RIGHT!! THIS CAR IS A PURE PLEASURE TO DRIVE,THE 2.5 LTR. STRAIGHT 6 RUNS ABSOLUTELY PERFECT, IT STARTS WITH EZ NO TICKING. NO KNOCKING, NO SMOKE, NO BLO BY. NO CHECK ENGINE LIGHTS, CLEAN ENGINE INSIDE AS WELL AS OUTSIDE, NO LEAKS NO DRIPS OF ANY FLUIDS. RUNS SMOOTH AS NEW, I SEE NO PROBLEM MAKING A CROSS COUNTRY TRIP IN THIS CAR TODAY,

THE 5 SPEED MANUAL TRANSMISSION SHIFTS FLAWLESSLY, NO SYNCHRONIZER ISSUES HAS A STRONG CLUTCH, NO THROW OUT BEARING NOISE OF ANY SORT, SHIFTS UP AND DOWN FLAWLESSLY.

THE BODY APPEARS TO STILL BE WEARING ITS ORIGINAL BMW TUXEDO BLACK PAINT ON EVERY PANEL, THE PAINT SHINES LIKE GLASS, AND IS EVIDENT THE CAR HAS BEEN GARAGED AND WELL CARED FOR, ALL PANELS ALIGN CORRECTLY AND FIT AS THE FACTORY HAS INSTALLED THEN, NEVER BUMPED OR IN ACCIDENT. THERE ARE MINOR BLEMISHES AS WITH ANY PRE OWNED CAR, I CAN SEE A CHIP HERE AND THERE OR A DING HERE OR THERE,THERE IS ALSO A VERY LIGHT SMALL SCUFF OR DING IN FRONT OF REAR TIRE ON DRIVERS SIDE FENDER "SEE PICS" ITS SMALL IT NEARLY UN NOTICEABLE, I HONESTLY MISSED IT WHEN I PURCHASED THE CAR, MOST FOLKS PROBABLY COULDN'T FIND IT UNLESS IT WAS POINTED OUT, JUST BEING TRUTHFUL!! OTHER THAN THAT CAR IS A BEAUTIFUL MACHINE.

THE INTERIOR IS CLEAN AS A PIN, STILL HAS ORIGINAL FACTORY CLOTH FLOOR MATTES, THE CAR HAS NEVER BEEN SMOKED IN, IT LOOKS LIKE NO ONE HAS EVER SAT IN THE REAR SEATS, NEVER SEEN CHILDREN OR ANIMALS, EVEN THE FRONT SEATS ARE FLAWLESS, WHICH IS ALMOST UNHEARD OF IN A BMW THIS OLD. HEADLINER,CARPETS AND DOOR PANELS ARE BEAUTIFUL COND. NO STAINS FUNNY SMELLS, NO HAPPY MEAL FRENCH FRYS DOWN THE INSIDE OF THE SEATS, INTERIOR IS VERY IMPRESSIVE "SEE PICS!!"

THE CAR RIDES ON FACTORY ALLOY BMW WHEELS THAT ARE CLEAN AS A PIN, NO CURB RASH OR CLEAR COAT PROBLEMS, TIRES ARE 4 MATCHING P 195/65/15″ H RATED TIRES AT APPROX 90 % TREAD LEFT, NEARLY NEW, CAR RIDES LIKE NEW, STEERING IS STRAIGHT AND TIGHT LIKE NEW, ALL SUSPENSION IS TIGHT AND CORRECT, ITS FUN TO DRIVE BECAUSE ITS SO TIGHT AND SO RIGHT!!

CAR HAS WORKING SUN ROOF AND ICE COLD A/C WORKING HEAT ALL POWER WINDOWS ARE WORKING CORRECTLY, HAS MULTI FUNCTIONS FOR STEREO ETC ON STEERING WHEEL ALL ARE WORKING CORRECTLY.

CAR ALSO HAS FACTORY OWNER MANUALS AND SERVICE BOOKS ETC, THESE CARS ARE VERY WELL BUILT AND ARE BETTER MACHINES THAN THE NEWER MODEL BMWS, IN MY OPINION THEY HAVE A GOOD REPUTATION OF PROVIDING YEARS OF SAFE RELIABLE AND ECONOMICAL SERVICE, I HAVE SEEN THESE OLDER BMW CARS EXCEED 500K MILES OR MORE AND STILL RUN STRONG AND STAY TOGETHER. THEY ARE A GREAT WAY TO BEAT THE SYSTEM PROVIDING GOOD FUEL MILEAGE AND ARE SIMPLE AND CHEAP TO MAINTAIN, AND BEST OF ALL YOU DONT HAVE THE NEW CAR PAYMENT ON A CAR THAT IS LOOSING VALUE, ITS A NO BRAINER FOR THE SMART BUYER!

I HAVE DESCRIBED THE CAR IN DETAIL AND WITH HIGH QUALITY PICTURES,PLEASE KEEP IN MIND THAT THE CAR IS PRE OWNED AND NOT BRAND NEW, UPON CLOSE INSPECTION MINOR FLAWS AND BLEMISHES MAY PRESENT, THIS CAR IS A WONDERFUL MACHINE AND SHOULD MAKE THE NEW OWNER VERY PLEASED WITH HIS OR HER PURCHASE, I HAVE HAD THE CAR FOR SALE LOCALLY FOR 10,500, AT THIS TIME I HAVE DECIDED TO OFFER IT TO THE E BAY COMMUNITY AT NO RESERVE, SO ONLY BID IF YOU INTEND TO OWN THIS CAR,AND HAVE FINANCES IN ORDER BEFORE BIDDING, PRE SALE INSPECTIONS ARE WELCOME, IF YOU WOULD LIKE TO GIVE ME A CALL I WOULD BE HAPPY TO ANSWER ANY QUESTIONS YOU MAY HAVE, 573 374 4664

UPON FULL PAYMENT THE TITLE AND CAR WILL BE RELEASED TO THE NEW OWNER, IF PAYING BY ANY FORM OF CHECK THE CAR AND TITLE WILL REMAIN IN MY POSSESSION UNTIL CHECK CLEARS MY BANK, I PREFER PAY PAL OR CASH IN HAND. OR CERTIFIED BANK CHECK/MO.

THANKS FOR LOOKING AND GOOD LUCK BIDDING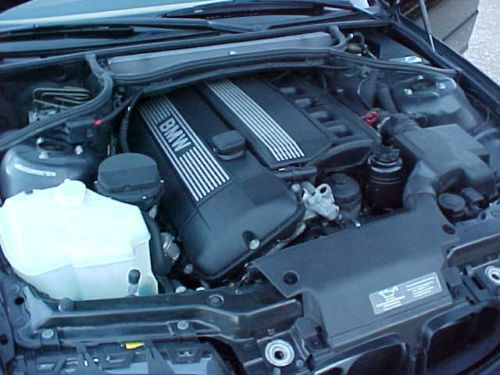 Contrary to what some readers may assume, GCFSB is not my day job. My boss at the day job recently purchased a 1999 323i, albeit an automatic, for his wife. He's had nothing but praise for the car, but then again, they had traded it in on a Toyota Matrix. Talk amongst yourselves… Anyway, for its age and mileage, this 3er looks fairly tidy. Beige wouldn't be my color of choice for interiors, but this car could always be jazzed up a bit, maybe with a new steering wheel or shift know or perhaps different dashboard trim. Given where bidding is sitting, I'd suspect this one will probably land somewhere in the $4,000 to $5,000 range.
-Paul