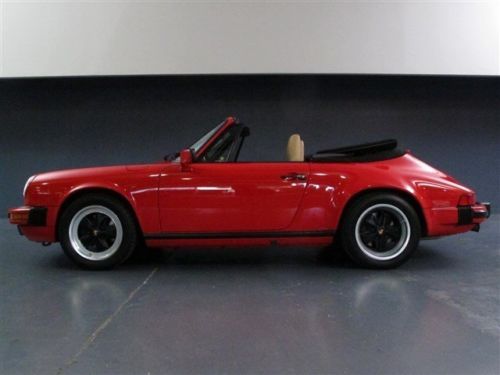 As the model that brought the 911 into the future, the 3.2 Carrera is one of the most important models Porsche produced. Compelling arguments certainly could be made for its predecessor, the 911SC, as well, but either is an excellent choice. The 911s of the mid-70s were relatively disappointing. Redesigned with impact bumpers and engines choked by emissions equipment, there were definite questions to be asked about the direction of the car. The SC came along and breathed new life into the model, but Porsche still questioned the long-term viability of the car, viewing the 928 as its model for the future. As the SC neared the end of its model run the Porsche brass had either to commit to the 911 or invest in other models. Obviously, they committed to the car, the 3.2 Carrera was produced and the 911's future was secure once again. These are fantastic cars that have seen a serious uptick in value over the past year and examples like the one we see here, a Guards Red 1989 Porsche 911 Carrera Cabriolet with only 26,529 miles, are becoming extremely hard to find. This comes from the last year of 3.2 Carrera production just as Porsche was introducing its new model: the fully redesigned 964. As the last of the classic 911s, these are sure to remain well loved and should make for excellent investments.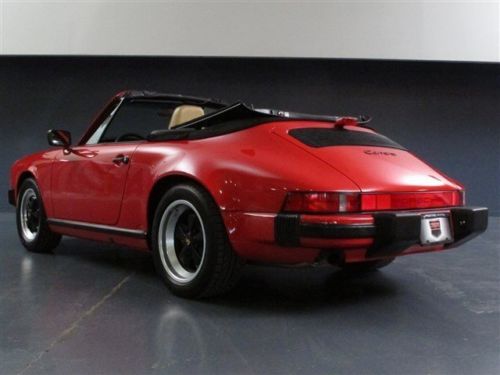 Year: 1989
Model: 911 Carrera Cabriolet
Engine: 3.2 liter flat-6
Transmission: 5-speed manual
Mileage: 26,529 mi
Price: Reserve auction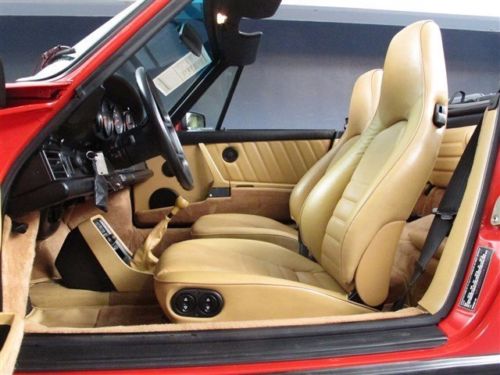 1989 Porsche 911 Cabriolet. Only 26K original miles. I purchased this car one year ago from the showroom floor of the Littleton, Co. Porsche dealer (Prestige Imports). I am the fourth owner. Original books/records, window sticker and car cover. This car has never been raced, hit or damaged in anyway. Extremely tight and solid driver. Flawless inside and out. Absolutely no leaks of any kind. Cold AC. Tires nearly new. All scheduled maintenance. Non-smoker. A pristine example of this classic model. Detailed YouTube Video of the car available upon request.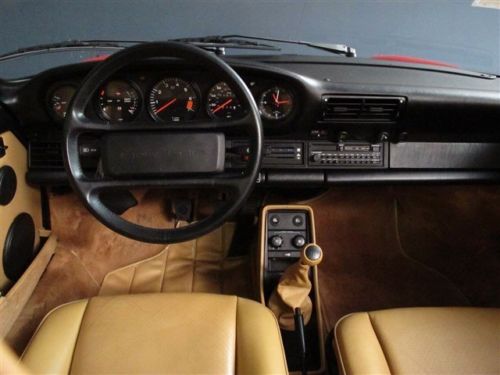 From what we can see here this Carrera Cabriolet is in basically the condition we would expect from a 25-year-old 911 with very low mileage. As a 1989MY Cabriolet this should approach the top of the market for any standard 3.2 Carrera and at its current bid of $50,000 (reserve met) it appears to be doing just that. I've come across a few of these low-mileage 3.2 Carrera auctions and the cars tend to go quite fast, many times selling prior to auction's end, so prospective buyers may need to act quickly if they hope to snag this one.
-Rob