Not many M Coupe's under $20k to be found these days. Check out this 2000 BMW M Coupe on Roadfly: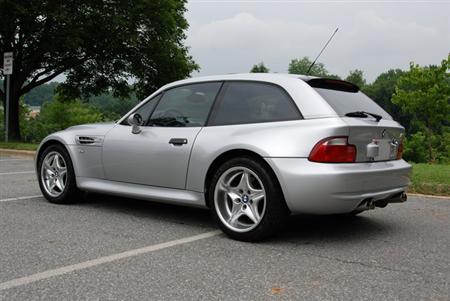 excerpt from Roadfly listing:
New tires, factory CD & moonroof, tinted windows. Never raced, tracked, modified, or smoked in. Female-owned. Just inspected by BMW dealer, have report. BMW fog lights and subwoofer, heated seats, aftermarket xenon headlights. Car is in excellent mechanical shape, with regular synthetic oil changes. Scheduled 60K service performed last year at a cost over $1K, including all new fluids. Have all service records. Black leather interior. Car is very clean and if you didn't know the mileage you'd guess it was a lot lower than 72.5K. If you're reading this ad you know how rare these cars are, and this has to be one of the cleanest out there. If you haven't driven one, you're going to be amazed. Hate to sell this car, but need to make room for a new toy.
I like this car for under $20k. If maintenance and inspection check out, could be an easy buy.
dc