I've had lots of inquiries about my newly acquired 1985 e28 535i, but these two 5'ers have similar condition but super low miles to boot. Ride in style in either of these two examples for less than $10k!
1980 BMW 528i For Sale in Portland (46k miles, $9k)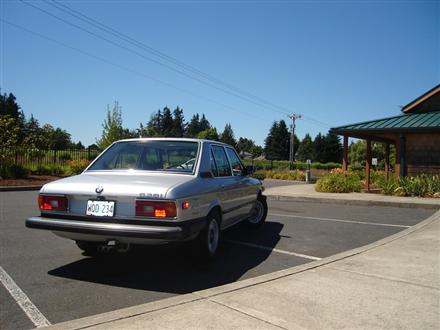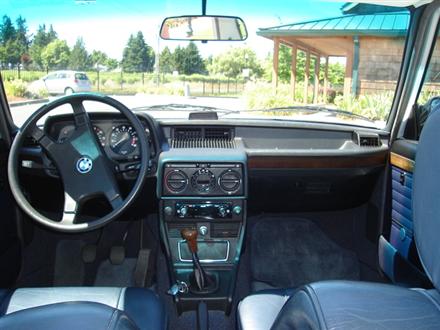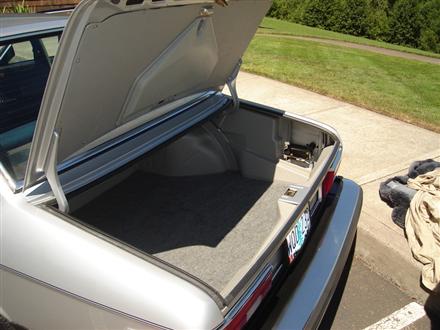 quote from Craigslist Portland:
1980 BMW 528i, this car is amazingly clean with only 46,xxx original miles. All original except for the stereo which has been replaced with a sony explode(although I have the original stereo and it will be included). 5 speed manual, 2.8 liter soch I6 engine w/ 169hp and 170lb-ft torque @ 4500rpm,power sunroof, power windows, vacuum locks, leather, A/C that works great, Bosch L-Je-tronic fuel injection. This bimmer has spent its entire life in a garage and every service record on this car has been kept. The leather interior is in beautiful condition being as since the car was purchased the driver and passenger seats have been covered with sheep skins. The headliner is in great shape as well. I cant say enough about how clean this car is. email or call me with any questions or if you would like to see more photos.
1986 BMW 528e For Sale in Portland (59k miles, $7800):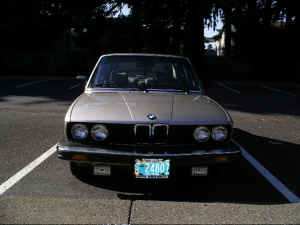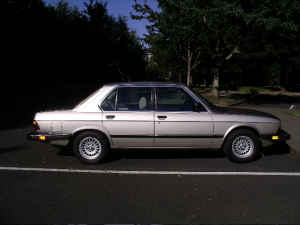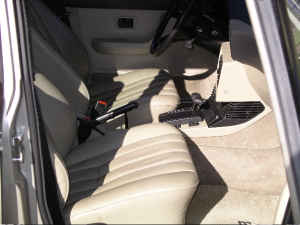 quote from Craigslist Portland:
This car is immaculate and clean. It generates compliments. 59,000 original miles. The color is called "bronzit" – original BMW factory paint color which is a metallic silvery goldish color. This car has always been garaged and well cared for. The paint is immaculate. The interior is immaculate. The engine and transmission are excellent. It has been regularly serviced and maintained. Some features of this car includes: automatic transmission, power windows and doors, sun roof, AC, original leather with no tears, immaculate factory floor mats, newer tires, battery, and alarm system. Everything is factory original with the exception of the addition of a car alarm, and a new Am/Fm Cassette player. Recent service maintenance have also been performed. For those of you who are collectors of classic cars – it comes with the original owner's manual and also a complete set of the original BMW tools located in the truck of the car.
Both of these cars are already modern classics and in lovely condition. Why buy a $10k Kia when you could pick up one of these beauts for less and arrive with much more presence at the same time!
dc