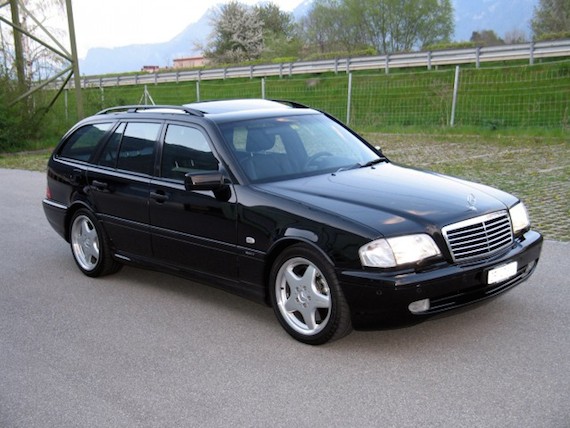 I was always remorseful that Mercedes-Benz decided not to send it's W202 C-class estate to the US market. This was a very handsome five-door that was a star amongst taxi drivers the world over. I still see a good number of these trolling the streets in various cities abroad, such was durability of this car. Even during a trip to Lisbon last year, there was a line of W202 diesel estates waiting outside of Portela International Airport. And yes, if speed was your thing, Mercedes-Benz offered an AMG version of this estate, just to make you long roof fans a bit more jealous of other automotive markets. This final year C43 AMG Estate for sale in Switzerland was brought to our attention from our reader Richard in Zurich. With just over 20,000 miles on the clock, this is a dream come true for those into the Youngtimer scene.
Year: 2000
Model: C43 AMG Estate
Engine: 4.3 liter V8
Transmission: 5-speed automatic
Mileage: 35,000 km (~ 21,748 mi)
Price: CHF 18,500 (~ $20,999 USD)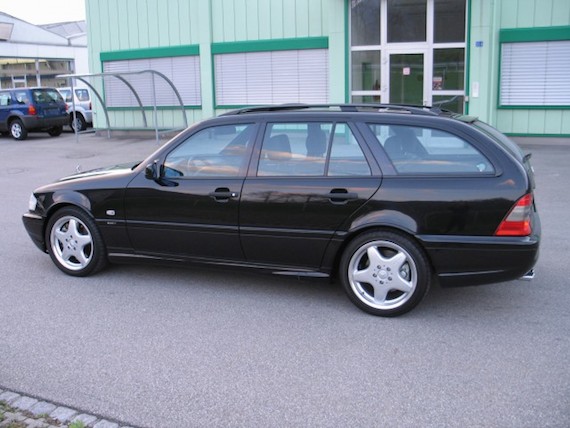 Almost as good as a new vehicle! Mileage guarantees this is a gem. Service book! Was only used in the summer! Exquisitely beautiful AMG V8 sound!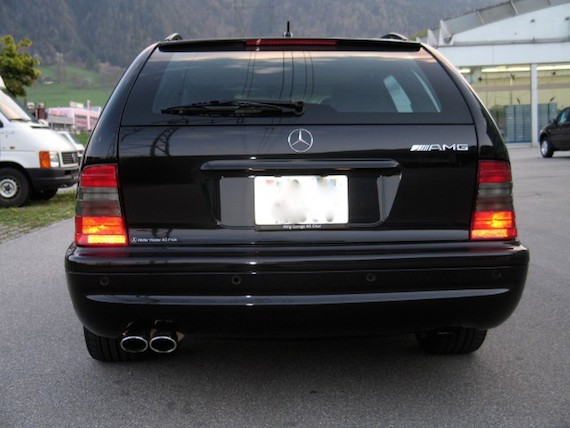 This particular C43 has to be one of my most favorite of any generation of C-class that I've seen as of late. These 5-spoke AMG wheels were one of my favorite styles, as well. My mom has owned a 2000 C280 sedan for years and I owned a 1998 C230 sedan for six years, so I'm rather familiar with the W202. For some reason, the 2007 C230 Sport I owned never quite endeared itself to me as my W202. I miss that car to this day. The AMG trim in estate guise makes this one appealing ride for me and has me sitting here, scratching my head and wondering where the good old days of discreet Mercedes-Benz styling has gone. If this was a car I could legally import to the US, even at the rather steep price, it would be tempting to book a flight to Switzerland now to secure what has to be one of the lowest mileage final year examples out there.
-Paul