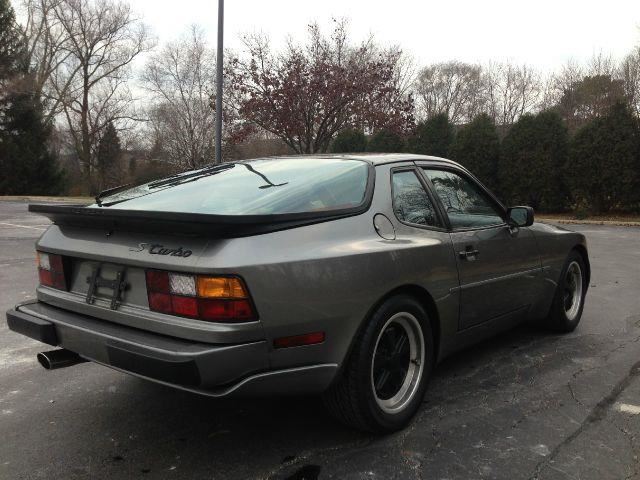 Contemplating these two cars, two phrases came to my mind. The first is the old adage "there's no replacement for displacement"; a saying which certainly could be questioned poignantly today given the plethora of high output turbocharged motors that are available. The second is a advertising campaign that Porsche has now utilized for several years – "Porsche – there is no substitute". Combining these two expressions of automotive certainty and black or white belief systems has been the Porsche 944, which amongst other models has become a popular platform to swap American V8s into. Quick power, good balance and cheap parts seem to justify the swap, and in the case of some of the more recent LS motors the weight difference is negligible compared to the turbocharged inline-4 that came in the 951. What you get is instant power – a lot of it. So for comparison's sake, today we have two Stone Grey Metallic 944s that take different routes. First is an original 944 Turbo from 1986 followed by an F-body LT1-swapped '88 944. Which is the better option?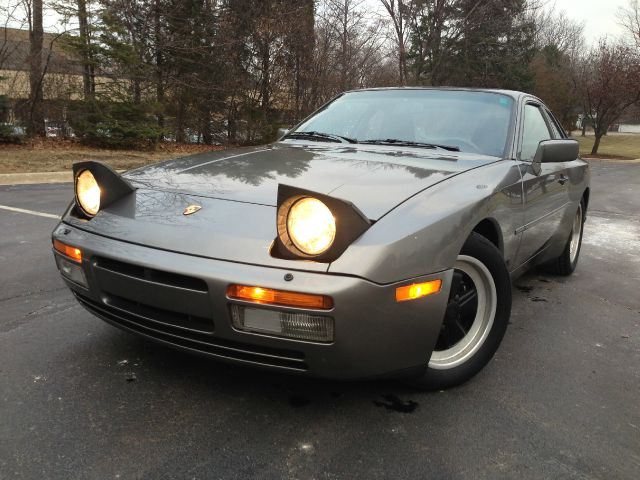 Year: 1986
Model: 944 Turbo
Engine: 2.5 liter turbocharged inline-4
Transmission: 5-speed manual
Mileage: 57,187 mi
Price: $16,950 Buy It Now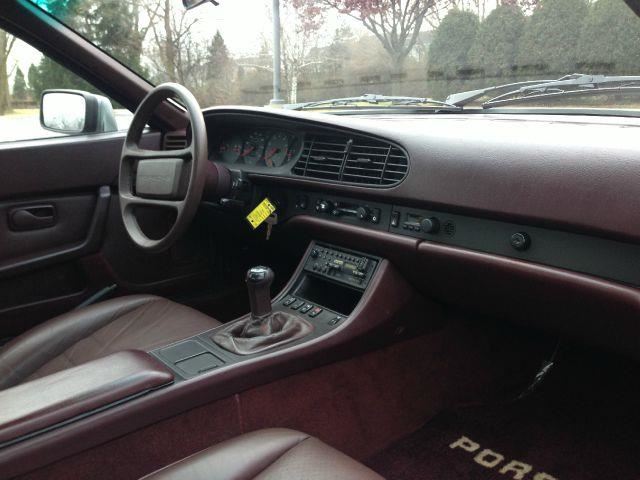 1986 Porsche 944 Turbo !!! LOW MILES !!! FULLY SERVICED including timing belt, water pump, clutch, steering rack, alternator, upgraded a-c that blows icy cold, fuel injectors, brand new shocks, a recent tune-up and much more. Handsome color combo of Stone Grey Metallic with Burgundy factory full leather. !!! Great condition !!! Fuchs wheels sitting on younger tires !!! Power windows !!! Power door locks !!! Power mirrors !!! Power seats !!! Sunroof all of which works !!! This 944 Turbo presents very well and comes equipped with very rare limited slip differential and sports suspension as listed on the original window sticker of $36,040. This car stands its ground strong !!! It is all original and correct including the original Blaupunkt stereo. It was never abused and was a long term adult owner !!! Never raced or beat on !!! Tidy 944's are getting tough to find, hurry in today before this one is gone !!!

***FINANCING AVAILABLE***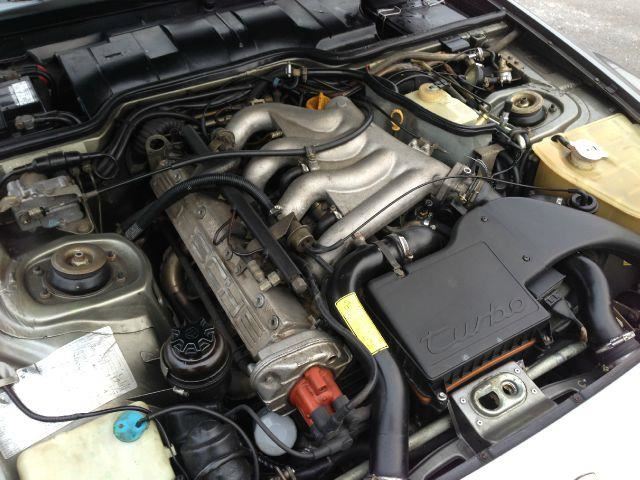 Outside this car appears to be quite nice; I like the less common Stone Grey color which was also briefly available on Audis. The burgundy interior looks pretty nice as well, though the seats and leather seem to be slightly discolored and more weathered than I'd expect from a lower mile car. The black Fuchs wheels look great but I could do without the badge-engineered "S" added to the rear. Mechanically, it's nice that this car comes with the limited slip and sport suspension that make it drive a bit more like the later S model, and with recent service it appears to be a pretty solid contender. The price is borderline decent S model territory though, so you've really got to want this combination; but as many will tell you, maintenance on these cars can get pricey and having most of the big dollar items covered is a potentially huge cost savings for the future owner.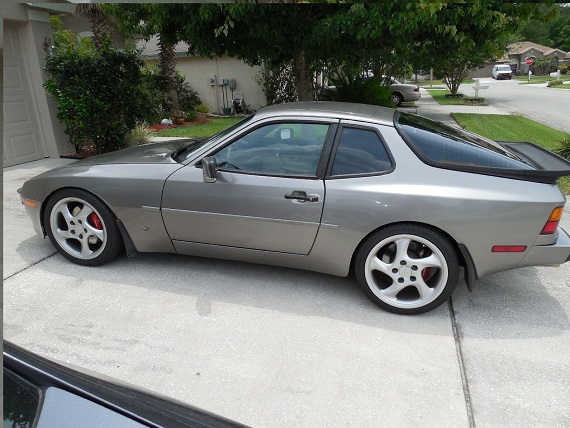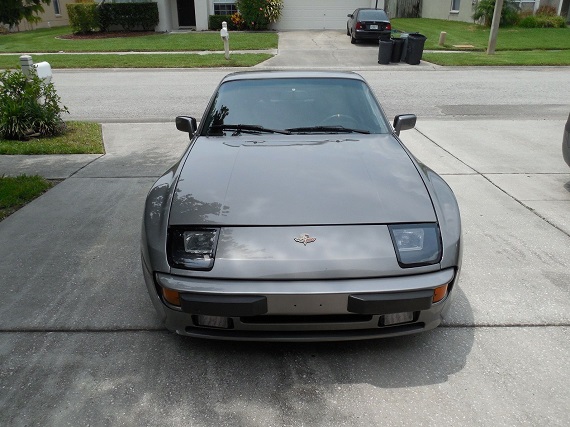 Year: 1988
Model: 944
Engine: 5.7 liter V8
Transmission: 5-speed manual
Mileage: 119,600 mi
Price: $13,000 Buy It Now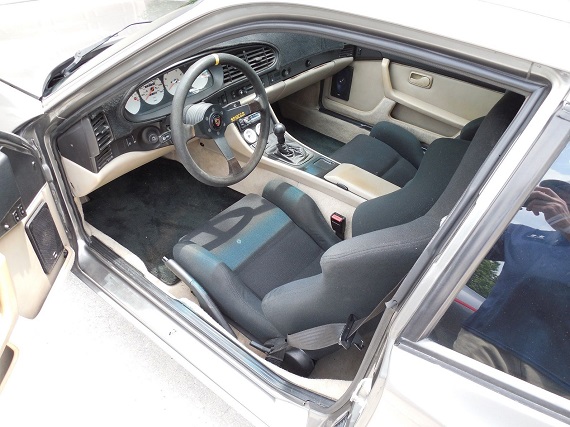 1988 Porsche 944 w/1995 LT-1 (400hp)

Chassis;
– "Big Red" brakes from the 911 Twin Turbo – new front rotors and pads all around
– American Brake Systems electric power brakes
– Power steering- Turn One pump and Porsche rack
– Yellow Koni shocks
– Porsche performance torsion bars
– 18″ "Turbo Twist" wheels 9 in. front/10 inch rear
– Goodyear F1 tires 245/40-18 front/ 265/35-18 rear- 60% tread

Interior;

– Cold Air Conditioning – converted to r134a
– Corbeau Seats
– Sparco steering wheel
– Sony head unit with ( old and crappy) Alpine speakers

Body;
– 924S open headlights. They were not sealed properly from the factory, so there is debris inside them. I will provide the winner with the original headlights and the bar that operates them. I do not have the motor, but they are easy and cheap to source.

– Overall Good Condition- looks great, interior is a bit faded
– Some paint flaws, but nice for a 27 year old car. The driver's door rub strip is not great, but you can see this in the photos. There is also a small area of damage on the front spoiler which I also show in the pictures.

Engine;
– Renegade Hybrids conversion kit; cross member, motor mounts
– Quicktime bellhousing
– 1995 LT1 "P" code = F body
– Trick Flow heads ported by Advanced Induction
– Comp Cam specified by Advanced Induction (roughly .565 lift/ 22x duration/ 114 LSA)
– Approximately 80,000 miles on the bottom end – heads and cam don't have a lot of miles on them
– Renegades Hybrids big aluminum radiator- always runs cool
– Renegades Hybrid headers with custom (2) 2 ½ to single 3″ muffler

– Was once smog legal, but now is not
– 944 Turbo transaxle with n/a 5th gear for deeper overdrive – decent highway gas mileage – shifts smoothly with no grinding

If you've ever tried to find one of these conversions with cold A/C. power steering, and power brakes, you know that this combination is next to impossible to find.

Please message me with questions, but please, only serious buyers.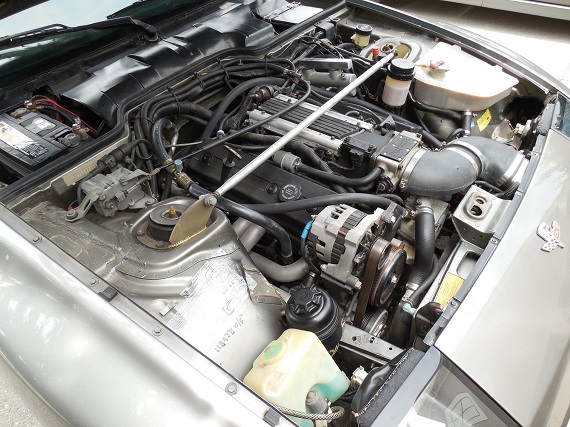 The big appeal of popping one of these V8s into the 944 is the cost of power; for example, 400 horsepower is certainly possible from the 951 mill but upgrades will end up costing you about the same as a replacement V8; and ultimately the heavily boosted 951s end up being a bit more fragile. The LT1, on the other hand, had a relatively lazy 275-300 horsepower out of the box depending on application. This one is claimed to have 100-125 more thanks to some trick heads and cams; it's possible and not outrageous to put that power out of a 5.7 liter V8. The one thing that's a bit unfortunate is the choice of motor; the LT1 is quite affordable, but the weight and power of the LS series motors is much better. Outside of the Renegade bits to help convert this car, it has working power steering and air conditioning; things that aren't always included. The car also featured 911 Turbo brakes and a 944 Turbo transaxle, though it's not indicated if it has a limited slip differential. The inclusion of some race seats and hoop means it's a bit more comfortable hitting the autocross or driver's education circuits. Plus it's a few thousand dollars cheaper than the 951; price out the conversion and you'll quickly find that buying this turn-key and sorted example is much, much cheaper.
Does that make it the one to buy here? I'm afraid not for me. I really like the idea of the V8 under the hood, but I'd want to keep the weight down with one of the LS motors or even an Audi V8. Plus, the originality of the 951 means to me it's the better looking of the two cars. I really like how sorted the V8 example looks, and in performance per dollar as it sits it's the better value by far. But in this comparison, there's no substitute for the original Turbo to me.
-Carter