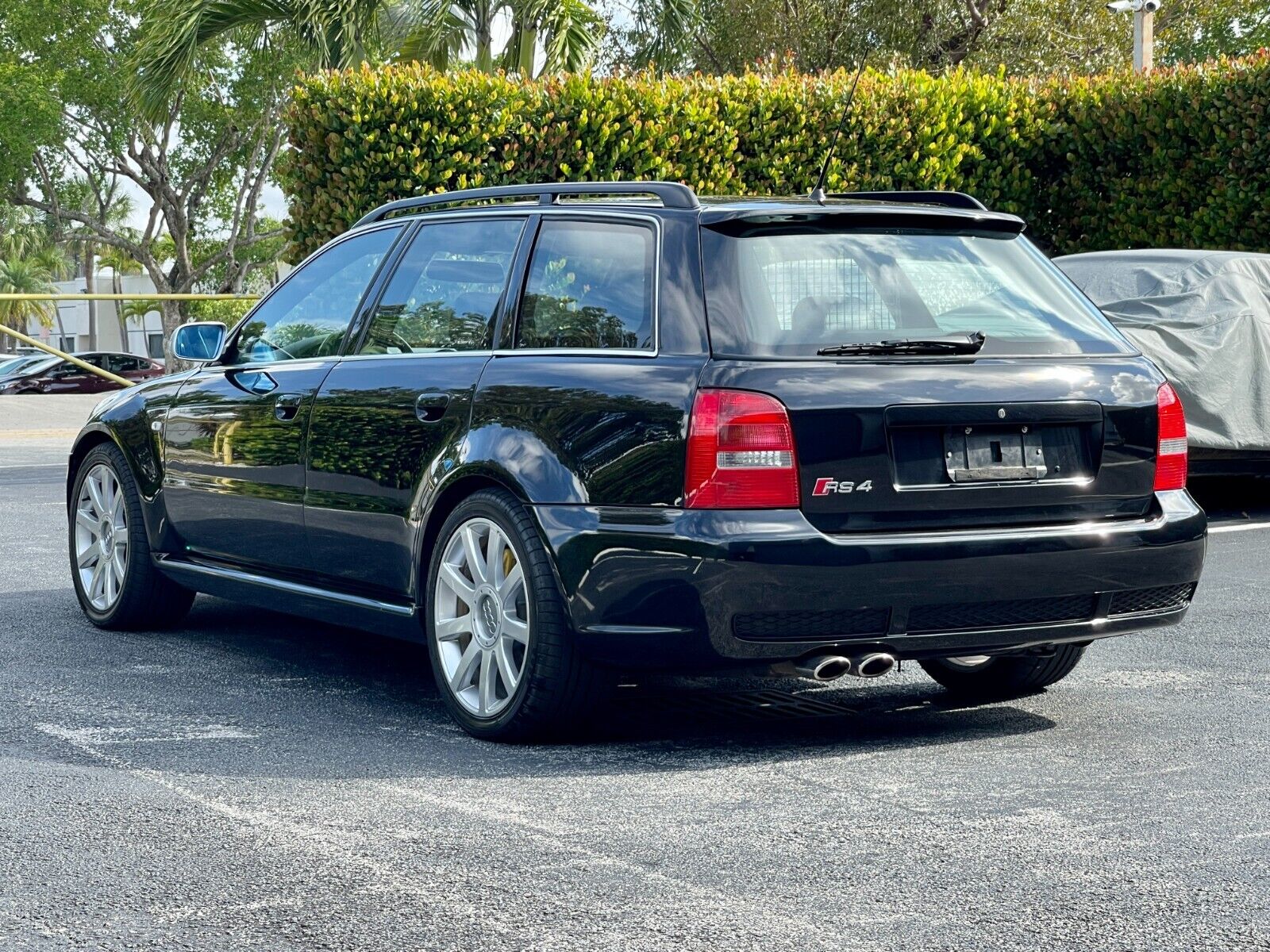 A fair chunk of the collector world shrugs their shoulders when an Audi rolls by. There are some exceptions, obviously; the Quattro and Sport Quattro have gained notoriety, and of course because it was touched by Stuttgart, the RS2 still has some serious street cred.
Pull up in this RS4, though, and most would have a tough time telling it apart from the 1.8T with vape clouds billowing from the windows. Their dismissal would be unfortunate, because the B5 RS4 is a serious machine. Quattro GmbH turned to corporate partner Cosworth Engineering to modify the 2.7 liter V6 twin-turbo, and the result was pretty astonishing for 2000: 375 horsepower in a manual wagon! Audi's skunkwork quattro GmbH then gave the car a fitting set of modifications, from a unique interior with Recaro seats to wider track and flares – and, of course, the gaping guppy lower grills. Produced in low numbers, it's even more rare to see in the United States since none were imported here originally.
Yet a few individuals have gone through the effort of Federalizing their RS4, and when they come up for sale it's cause for a celebration!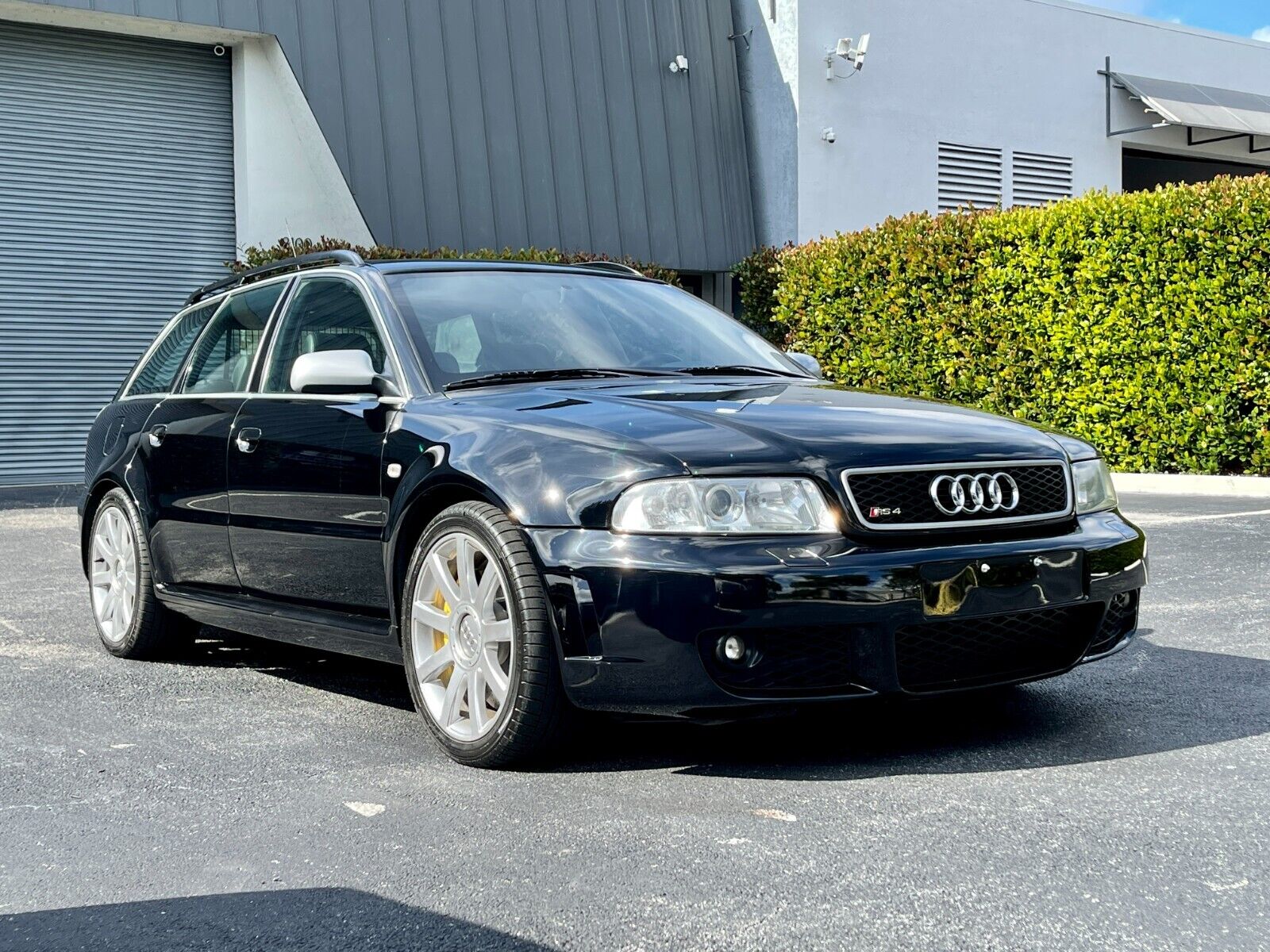 Year: 2001
Model: RS4
VIN: WUARX68D21N904968
Engine: 2.7 liter twin-turbo V6
Transmission: 6-speed manual
Mileage: 33,000 mi
Location: Miami, Florida
Price: $87,777 Buy It Now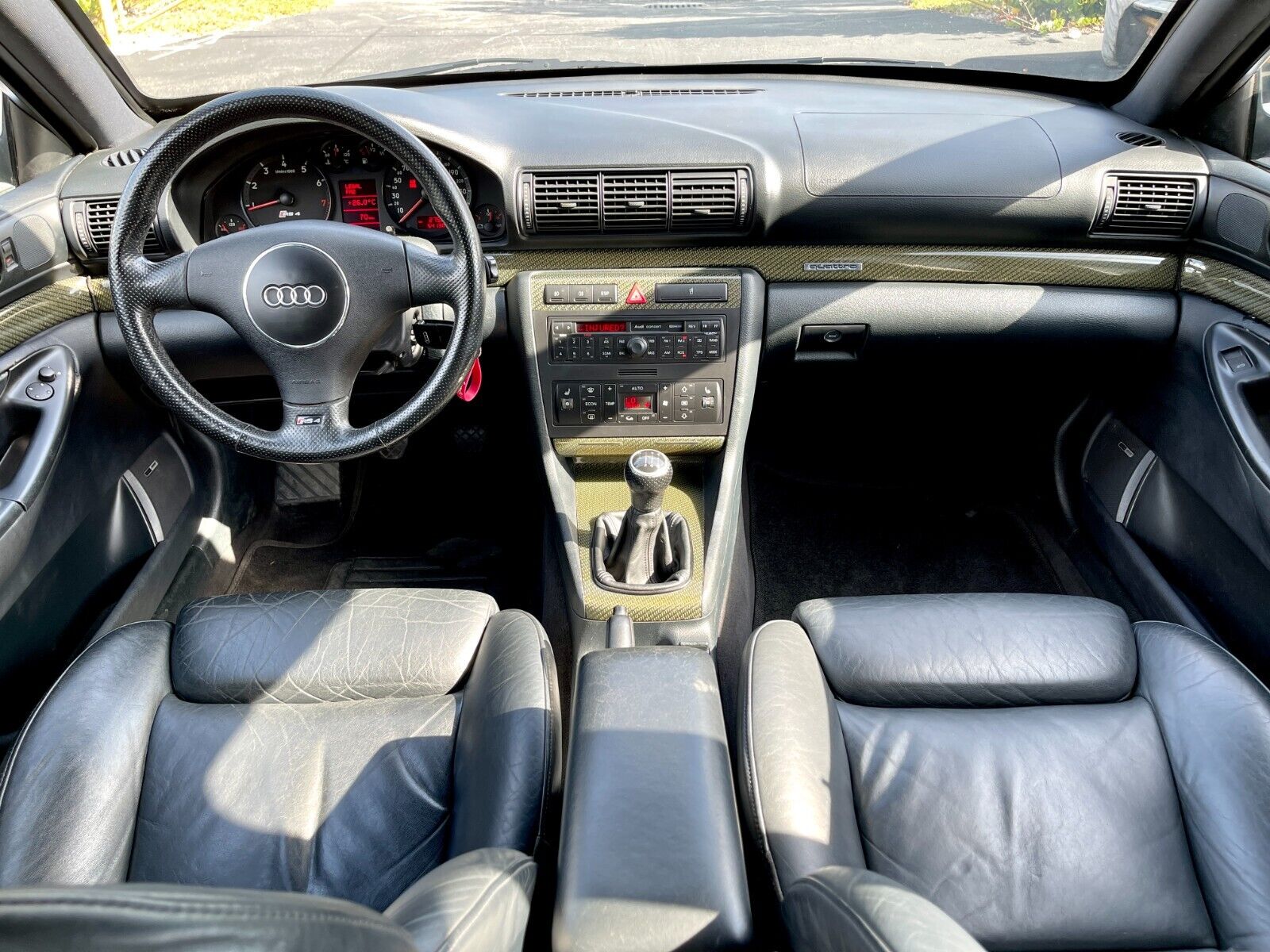 AUDI RS 4 European Specs / EPA converted

Presenting a unique opportunity to own an Audi RS 4 in its purest form.

This particular model boasts European specifications, meticulously maintained to the highest standards, and now converted to meet EPA requirements for the US market. This is a rare chance to experience the authentic RS 4 performance and design, tailored for American roads.

With its V6 Biturbo engine under the hood, the Audi RS 4 delivers unparalleled power and agility. The harmonious marriage of advanced engineering and luxurious comfort makes every drive an event to remember.

The sleek exterior design reflects the car's dynamic nature, while the interior envelops both driver and passengers in an atmosphere of refined sportiness. This is not just a car; it's a statement of taste and appreciation for automotive excellence.

This Rare car in the USA, Audi RS4, has been imported and converted to US Specs.
Car Has very low Miles 33k, and shows no accidents ( encourage inspection )
Mechanically perfect and have a full service before shipping to the USA.
The car has many spare parts, including suspension, brake pads, shocks, rubbers, etc. (Ask for pictures if necessary)
Also, the spare tire is average size and has an extra wheel.
RECARO Seats.
The car has all manuals and spare keys.
6 Speed Manual, 380 hp.
Also, a set of export Brakes that must be taken on the company that performs the EPA certificate, put the original ones, sports brakes are on the trunk, and go with the car.
It is a rare and fast car that deserves consideration.
The beautiful black color with black leather seats shine like new.

Feel free to ask as many questions you find necessary

Car is Sold as is and where is. Please inspect the car before purchase. We reserve the right to sell the car locally prior to the end of listing if we have a local buyer.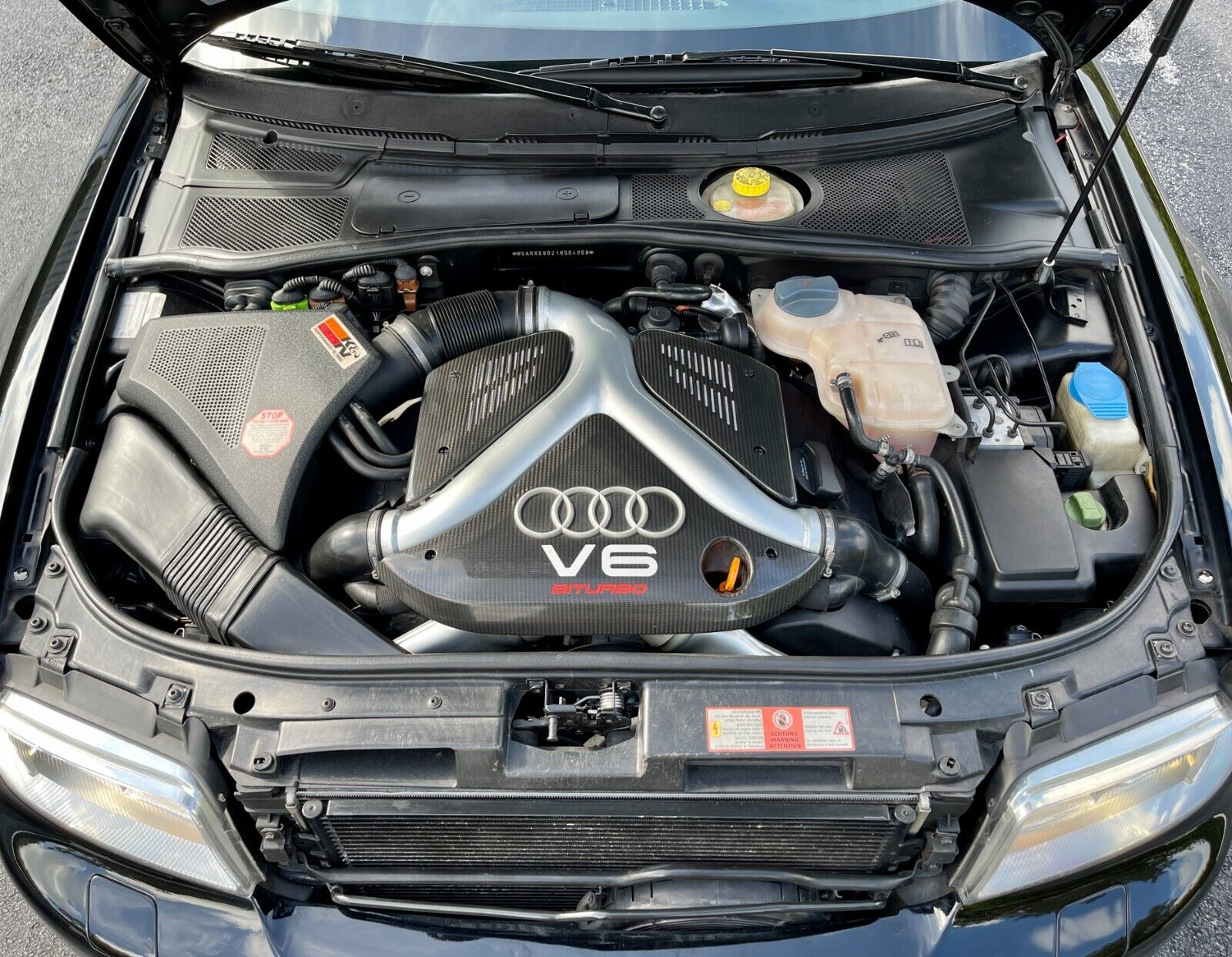 Were I able to choose, black/black would not be my favorite on any B5, but I think it does an especially poor job of defining the classic curves of the RS4. The aspects that make the car really special are lost in a sea of darkness. On top of that, I thought with only 33,000 miles on the odometer that the condition would be more impressive. It's still mega to see this car, but somehow I'm left wanting at the 90k asking price and Miami location. A nice Avus one sold in BaT in January for just over $52,000, though it wasn't federalized or in the US – and that process is not inexpensive. This car's twin is currently live, so I suppose we'll get another data point soon.
-Carter