In a recent post, I posed the "do you need the S8" once again when reviewing a clean and properly priced A8. I suggested that for about half the price of a decent S8, you could enjoy most of the experience in a clean A8. Of course, then someone has to go and advertise a pretty clean S8, in the perfect color combination, for just a bit more than an average A8. This 2001 Ming Blue S8 has a lot going for it; the color is great, the interior has those super sport seats, and the major services have just been done. But the best part – hands down – has to be the price: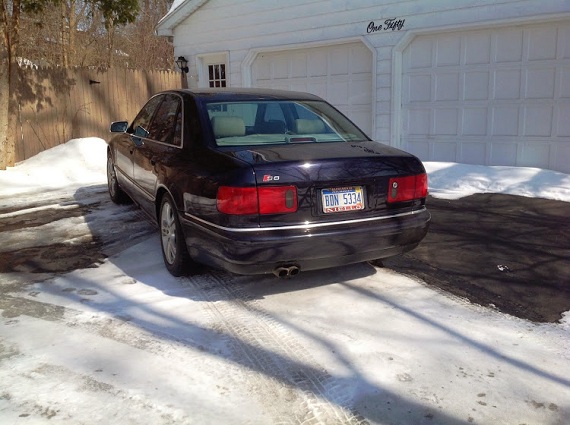 Year: 2001
Model: S8
Engine: 4.2 liter V8
Transmission: 5-speed automatic
Mileage: 133,000 mi
Price: $6,800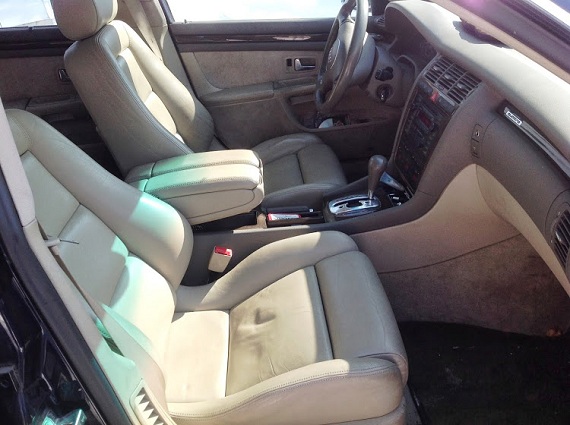 2nd owner. No winters until 2010. Good, but not excellent, condition. 18″ Avus wheels, new tires this week, new Brembo rotors 3 months ago, new timing belt/water pump at 128K. A-pillars have stains from plugged sunroof drain. Possible trade for 2002-2005 MLK320. Located in Grand Rapids, MI. Going on craigslist next week. Thanks for looking. 616-401-2004.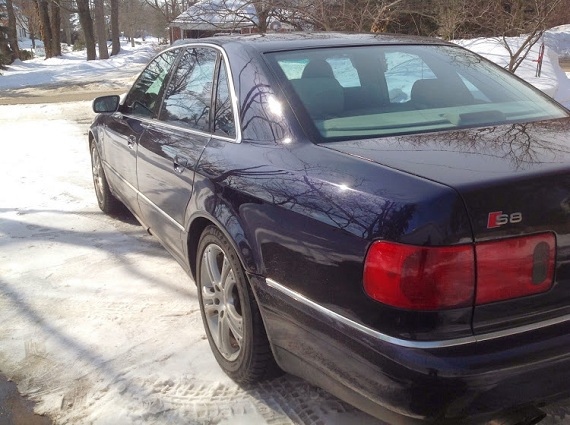 This is just an honest S8; I like that the owner hasn't tried to over-present it (though, in all honesty I'd probably have given it a good cleaning prior to photographing). It's got some visible signs of wear, but then it has over 130,000 miles on the clock. While that may sound like a lot on a S8, the reality is that most 2001s are coming up for sale with more than that, and not usually this close to a recent major service. Tires and brakes alone would set up back a decent portion of the asking price, as would the timing belt service. I'd wager that for a skilled detailer, this car could be made to look much better and still keep your outlay under $7,000. For that amount of money, it's hard to see how this isn't a stellar value if you're a fan of large, fast executive sedans.
-Carter