Black and silver are safe colors for large, German luxury sedans. Highly desirable and easy to sell on. However, a few cars slip through the cracks with more flamboyant hues, inside and out. While this BMW 740iL has a relatively understated Midnight Blue exterior, the interior is what sets this car apart. The Oyster leather with navy blue piping, blue carpeting and other blue and oyster accents appear to be straight out of a high end yacht. I think it looks great on this particular E38, a model that is still revered by many enthusiasts.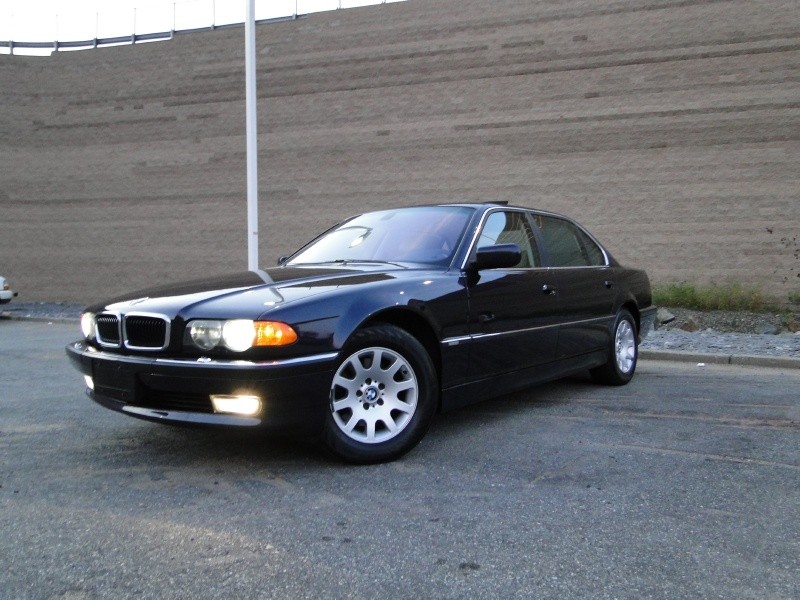 2001 BMW 740iL. Rare Oyster Interior. There is still plenty of tread left on the tires. The paint has a showroom shine. This vehicle is fully-loaded. With just 75962 miles, this car is barely broken in. 100% CARFAX guaranteed! 100% AutoCheck guaranteed! Very clean interior! Still has the new car smell! The transmission in this vehicle shifts very smoothly. All electronic components in working condition.
The buy it now price of $16,000 is a few grand overpriced. If this was a perfect car, owned by a collector and fully documented, I could possibly see it. But given that it's just another dealer who happened to get his hands on a unique 740iL, well, there would have to be some concessions in order to offset any repairs and maintenance that might need doing in the near future. Given a good tidying up and a clean bill of health, I would love to have something like this. The E38 is one of those timeless designs that will be an icon of luxury for years to come.
-Paul