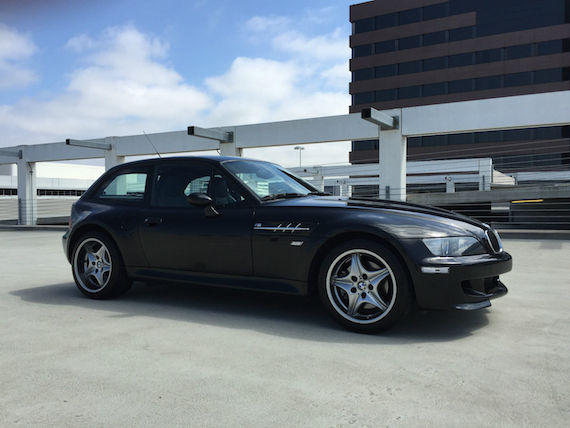 It might not have seemed so at the time, but if there was ever a car produced with the enthusiast squarely in mind, it was the BMW M Coupe. This lithe sports car only got better with age, with BMW dropping the newly developed S54 inline-6 that would see duty in the E46 M3. Just over 1,100 M Coupes with this engine were produced for 2001 and 2002, making them one of the most highly sought after BMWs of recent memory. This 2001 M Coupe for sale in California is a minter, with less than 40,000 miles on the odometer. This car was sold in 2011 by that famous purveyor of some of the finest Bavarian machinery, Enthusiast Auto Group.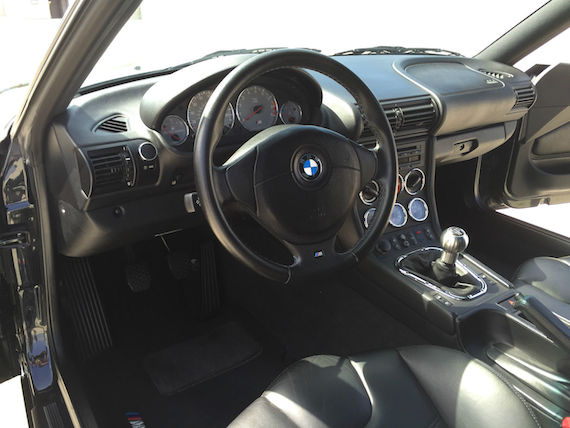 Year: 2001
Model: M Coupe
Engine: 3.2 liter inline-6
Transmission: 5-speed manual
Mileage: 37,000 mi
Price: $44,900 Buy It Now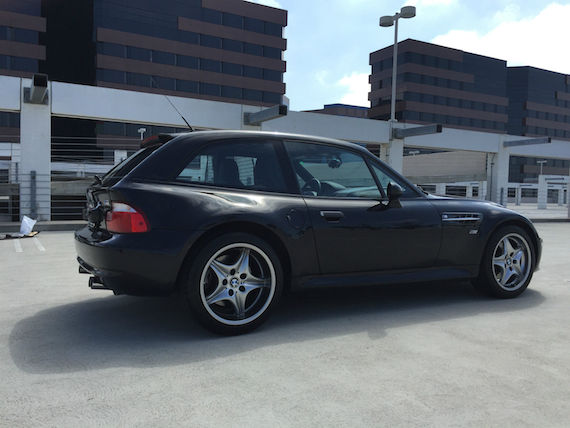 2001 BMW M Coupe S54 with 37k miles in absolute stunning condition inside and out. I have kept this car garaged 24/7 as this is my weekend car and gets driven approximately 20-30 miles per week.

YEAR: 2001
ENGINE: S54
TRANSMISSION: 5-Speed
MILEAGE: 37,7XX
EXTERIOR: Black Sapphire Metallic
INTERIOR: Black Nappa
PRICE: $44,900

Car looks, feels, drives, and smells like new. All buttons, switches, knobs, and basically all interior parts have no sign of wear. Engine and transmission are extremely smooth and quiet, suspension is very tight, the driving experience is like no other. Everything in the car works as it should, including A/C, heating, power windows, door locks, mirrors, sunroof, stereo, speakers, all gauges, switches, etc. Car has a clear title, no accidents, all original panels, and mechanically excellent. There are no issues, leaks, noises, or anything wrong or out of the ordinary. Exterior looks amazing, all original panels and original paint.

Car was originally purchased from Enthusiast Auto Group (EAG) and brought to California in 2011; as you may know they have the absolute nicest and cleanest M Cars in the US. I will list some of the most recent and important items regarding service. I have all records for services mentioned and more.

BRIEF MAINTENANCE/SERVICE/UPGRADES
• Connecting Rod replacement, done by EAG upon purchase (at 25k miles)
• Last Oil Service 200 miles ago with 10W60
• Oil sensor, replaced during oil change 200 miles ago. This fixed non-working gauge
• Brake Fluid Flush
• Differential Fluid Flush and Seal replacement
• Clutch line replaced with Stainless Steel
• Oil Pan Gasket replacement
• Crankshaft Oil Seal replacement
• Power Steering Fluid flush performed
• Drive Belts replacement

• New Complete set of Michelin Pilot Super Sport with 300 miles ago – Americas Tire Co
• 4 Wheel alignment
• Brand New BMW OEM Floor mats
• Automatic dimming rear view mirror replaced due to common bubbling/liquid failure inside
• Front and Rear bumper repainted to perfect match due to small imperfections and scuff. Front license plate holes removed. I have pictures prior, all work by Bells Auto in Huntington Beach CA.
• Lip on 2 of the 4 wheels refinished to a perfect match to remove very slight curb rash, work done by Bells Auto in HB CA.

• DINAN Air intake upgrade with software, done by EAG – Original air box comes with sale
• UUC Shift knob – Original shift knob comes with sale
• Coco floor mats – brand new BMW OEM Floor mats come with sale
• Premium car cover – comes with sale

MAIN/FACTORY OPTIONS
• Front Airbags
• Acoustic Belt Warning
• Air Conditioning
• Car Telephone Preparation
• CD Changer I-BUS Preparation
• Cruise Control
• DSC
• Glass Roof Electric
• Green Stripe Windscreen
• Heated Windscreen Washer Nozzles
• HiFi Loudspeaker Harman Kardan System
• Limited Slip Differential
• Luggage Compartment Net
• M Leather Steering Wheel
• Radio BMW Business CD RDS
• Heated Seats for Driver and Passanger
• Front and Side Airbags
• White Direction Indicator Lights

I have done everything possible to make and keep this car driving and looking like new in every way, I am a fanatic about my cars. If the car needed it, it was done. Car was transported via enclosed carrier from Ohio to California in 2011 at a cost of $1200 and has been in Southern California since. Car comes with a premium car cover, all books, all 5 keys, 2 key-less remotes, service records, and stock parts.

Serious buyers may contact me via for additional information or questions, please include your name and contact number. Car is garaged and covered in Irvine California. I can assist with transportation once full payment has been received and fully cleared. I am looking for a serious buyer, no trades.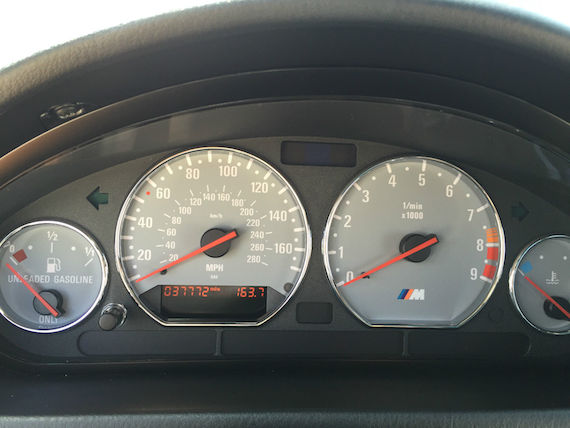 In early 2014, we saw a similar 2002 M Coupe in Black Sapphire with just over 40,000 miles fetch $32,600. So given it's been more than a year, have M Coupes really increased in value by this much? We all know EAG cars are the best of the bunch, but when you start crossing into the $40,000 territory, there's a lot of other interesting cars that start coming into the picture that offer similar amounts of fun. These cars have rarity on their side and still retain a lot of the old school BMW-ness we all enjoy. I don't see them going down in value anytime soon, but the price on this one might be a bit optimistic at the present time.
-Paul