The price on the 2001 BMW M Coupe we featured last month has been lowered to $29,000. Inquire with the owner and fellow GCFSB reader Tony; his contact information is listed below.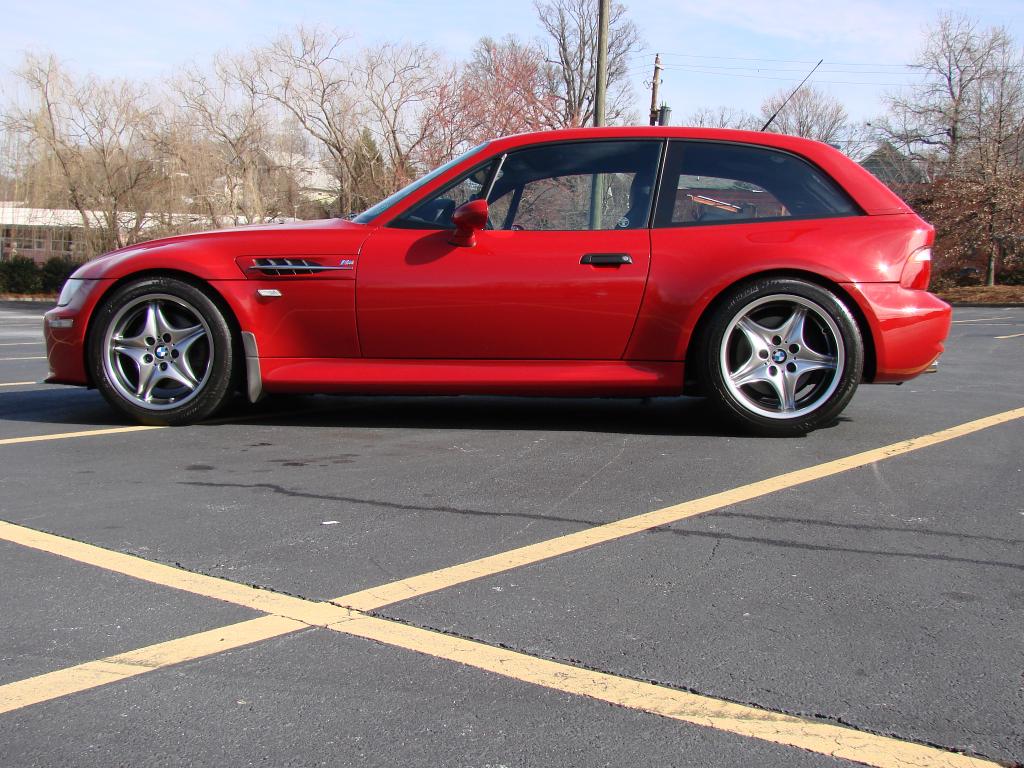 The below post originally appeared on our site January 26, 2013:
Of all the cars to be introduced in the last fifteen years, one of my favorites has to be the BMW M Coupe. My fellow contributor Brian recants the line from Talledega Nights from time to time – "I wanna go fast." Well, if ever there was a car to do it in, this is it. Towards the end of the M Coupe production run, the S54 3.2 liter inline six took over the duty of motivating this speedy little car, with horsepower at 315. These cars are fast becoming the modern day E30 M3, with values increasing accordingly. This M Coupe for sale in Georgia comes to us from our reader Tony.
Year: 2001
Model: M Coupe
Engine: 3.2 liter inline six
Transmission: 6-speed manual
Mileage: 67,000 mi
Price: $29,000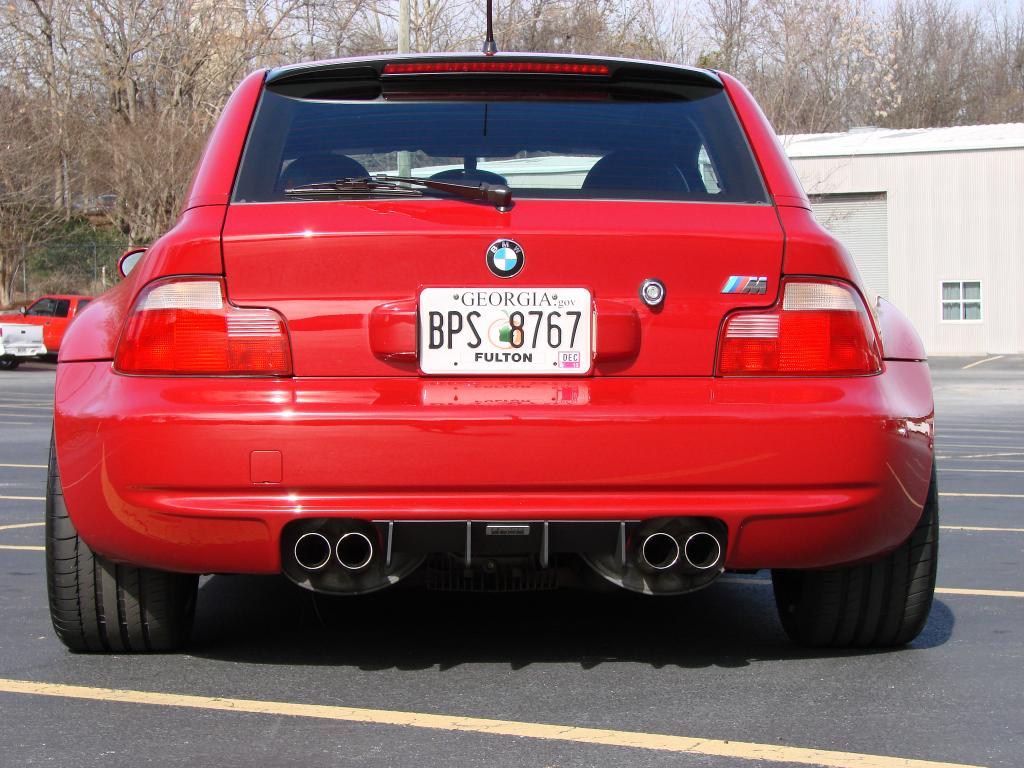 2001 BMW M Coupe 333hp S54 Motor, Imola Red on Black Nappa Interior, 1 of 18 built. 66.5k miles. If you are looking at this, you know what this car is. I am the 3rd adult owner. This car is excellent condition both inside and out. Car is located in Atlanta. Asking $31,000

Contacts:
anthonyneu@gmail.com
404-218-0402
Tony

Modifications

H&R Sport Springs and Bilstein Sport Shocks (original springs and shocks included)
Adjustable Camber Front Plates
Spacers 12.5mm front 12mm rear with extended wheel bolts
Sony head unit with aux input. Was installed without cutting any wires(Working original CD43 included)
Grom Aux input for factory head unit
PFC Blue Front Brake Pads (70% left), Porterfield R4S rear
Stainless Brake Lines and ATE Blue fluid (recently flushed)
Custom Performance Tune from Technica Motorsports, greatly improves throttle response and hp
ABS Slplitters in front and Diffuser in Rear (can be removed)
Euro Clear front blinkers
Leather Z door armrest pads (much more comfortable)
BWM front rock guards, rear magnetic ones
Remote Keyless entry

Maintenance in last 10k miles

New Fuel Filter
New ABS\DSC Module (original failed)
New MAF
Recent Oil Change (BWM TWS) less than 1k ago
Seat Bushing fix
Glove Box Sag Fix
Window tracks properly greased
Amsoil MTF Fluid, shifts nicely into first gear
Michelin PS2 Tires 225/45/17 Fronts 50% remaining 255/40/17 Rear less than 1k miles on them
New Serpentine Belt with New Belt Tensioner(all 3)
New Spark plugs (oem)
Front trainling arm bushings (oem replacements)
Rogue Engineering Rear Shock Mounts
New hood and tailgate shocks
New mstripes on all exterior badges (not faded like many are)

The Good

Recent full clay\polish\wax. Paint has incredible shine to it
No Door Dings!
Interior shows virutally no wear, Drivers seat bolster in excellent condition
Car is very fast and handles amazingly well (as it should)
Brakes have a great feel to them, stops on a dime
Greatly improved linear throttle response due to custom tune
Chrome line lighted shift knob, fancy ebay m pedals
Comes with barely used coupe specific car cover
Passed Emissions 12/12 (no problems with o2 sensors)
Car has won 2 1st in class in the Peachtree CCA Concours
All rubber moldings in like new condition

The Bad

Crack in front bumper (see pics)
The usual rock chips. All filled in and not noticeable unless you get right up on them
Wheels have the usual amount of scratches, recently clayed and show very well.
Floor mats look to be original, in decent shape, have been kept clean

Pics
Over 70 photos here…
http://s1290.beta.photobucket.com/us…coupe/library/
I wouldn't consider the M Coupe as a future classic, as I think we've already arrived at classic status. Built in small numbers, power and performance to blow your mind and looks only a mother could love are just part of where the intriguing story begins. These M Coupes also act as a bridge between the BMWs of yore and those currently offered, it has enough simplicity to please the most hardcore enthusiasts but offers modern day mega performance. Good luck with the sale, Tony!
-Paul