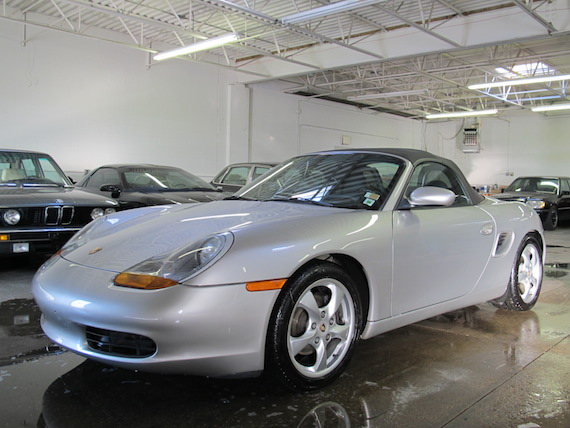 There was much fanfare when the Porsche Boxster debuted, as this was the first clean sheet design since the introduction of the 928 twenty years prior. The 928 and 968 had just ceased production and in came this small roadster right before the air-cooled 911 bid adieu one year later upon the close of the 1998 model year. While some have derided the Boxster for being a bit soft in comparison to the 911, time has been fairly kind on these sports cars. Many of the earlier Boxsters are now fairly affordable, making them an attractive proposition in comparison to the usual sport coupe or hot hatch offerings out there. This 2001 Boxster for sale in Ohio comes from our reader John. It's has the desirable 5-speed manual gearbox and was used by a fair weather toy by a local doctor.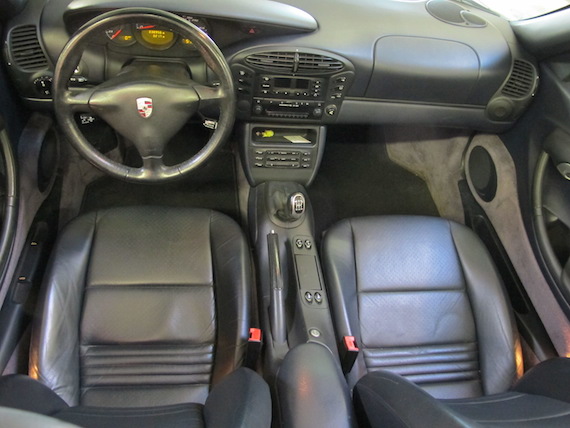 Year: 2001
Model: Boxster
Engine: 2.7 liter flat-6
Transmission: 5-speed manual
Mileage: 38,000 mi
Price: $12,000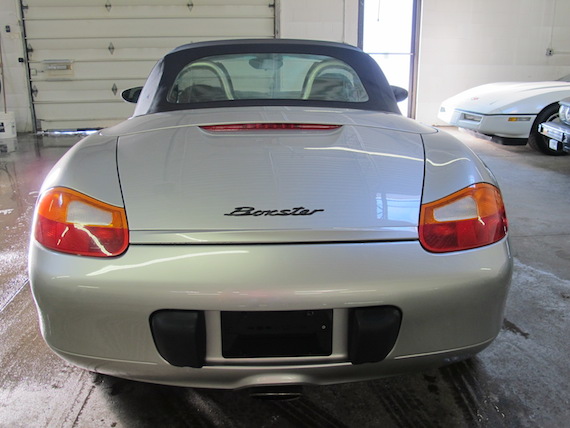 This is my 2001 Porsche Boxster Convertible with 38,900 miles. This car was owned by a Cleveland Clinic doctor and it has always been garaged and properly maintained. It has never been driven in winter. Unlike most of them this age, it is totally stock, untouched and unmolested. The doctors who owned it kept it serviced at our local Porsche dealer. They only owned German cars, since they were surgeons at the Cleveland Clinic who came here from Germany! They just sold their huge home in suburban Cleveland as they were moving to Chicago and didn't need the hassle of taking of taking the "old" third car with them.

The car has the 2.7L 6-cylinder engine, 5-speed manual transmission, blue leather interior, blue power convertible top, premium "HiFi" sound system, CD changer, silver painted roll bar, Porsche Stability Management, 17 wheels, plus all the expected Porsche luxury options. I also have all the original books and manuals and service booklet.

This car runs and drives perfectly and it has no mechanical problems. The tires are nearly new. The paint and body are excellent. There is no damage nor any issues or problems with the exterior – it looks superb. The rare blue leather interior is in beautiful condition with no appreciable wear. The carpets and upholstery are clean and well-kept.

This is an outstanding-condition, clean, well-kept and well-maintained Porsche. This is a no-disappointments, no surprises vehicle that is ready for springtime. The car runs and drives flawlessly, and needs nothing. This car is kept in my heated garage in Willoughby. Email me or call/text John at 440 339 4341 to see the car.

Interesting vehicle trades considered.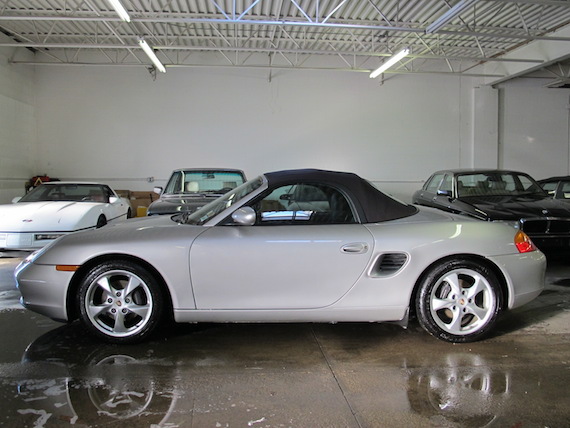 When buying a used car, it's vehicles like these you want to target, especially when dealing with exotic machinery like Porsches. Wealthy owner, serviced at the dealership and tucked away when the foul weather arrives. The silver with navy blue top is a classic color combination for this roadster and the manual gearbox will allow you to maximize your pleasure out of the mid-mounted water cooled flat six. It's always a great time to consider a convertible in the winter months as the demand for such vehicles is low. However, a car of this caliber at this price won't last long.
-Paul