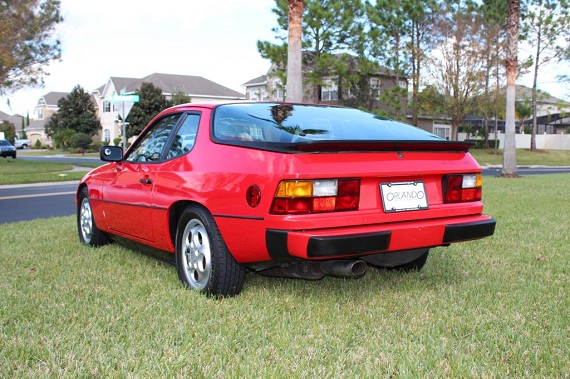 We've talked countless times about how many of the cars from the 1980s have recently undergone a pricing metamorphosis, taking what were once the entry-level mainstays of German automobile enthusiasts out of the reach of most mortals. This doesn't really take the full picture into account, though – the reality is that there are still many cars that are very good, readily available and affordable. One of the best has to be the Porsche 924S. Overlooked by Porsche enthusiasts as too cheap to be a "true" Porsche, the crowd that enjoys the relative secrecy of the 1987 and 1988 Porsche 924S has enjoyed a true gem for the past few decades. Power, suspension and brakes are effectively the same as the fat-fendered 944, so if you can deal with the narrow body and wheels and older dashboard, you actually get a slightly quicker car in the 924S. Many were maintained well by their loving owners who were obviously proud of their foray into Porsche ownership leaving the next owner to enjoy the fruits of their labor. This 1987 Guards Red example sure looks the part: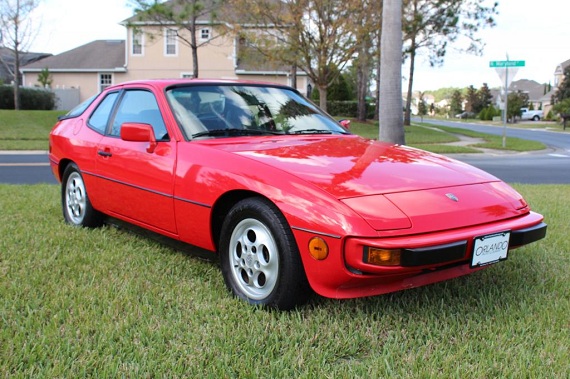 Year: 1987
Model: 924S
Engine: 2.5 liter inline-4
Transmission: 5-speed manual
Mileage: 75,278 mi
Price: Reserve Auction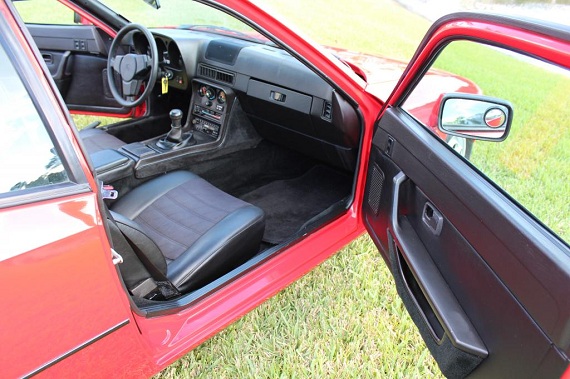 What a beautiful car wow and super clean – 75k original miles, original leather and seats, original paint, original stereo, runs perfect (drove it for an 1.5 hours straight no issues), only flaws are slight stress cracks in the dash. Had car at shop all checked out perfect so bid with confidence.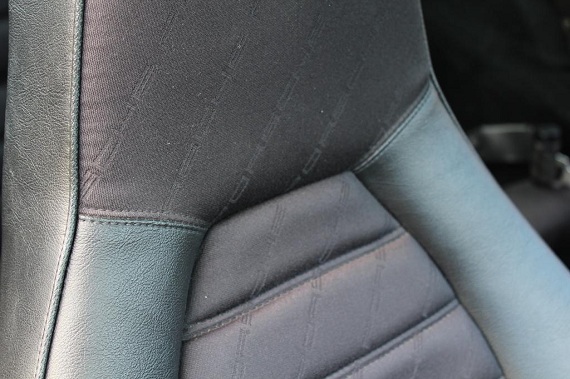 As with many of the early 944s and nearly all of the 924s, the dash is cracked. Considering the overall condition of the rest of the car, though, I really think that's something I could personally live with. Guards Red tends to look the best on these cars, too – and this example sure shines. The narrow "Phone Dials" aren't much to write home about, but you can squeeze the wider wheels from the 944 on there amazingly – it's what Porsche did themselves with the 1988 Special Edition 924S. The 1988 also received the higher compression motor with a few extra horsepower, so they're the ones to look for if you'd like the top performance; but the 87 is no slouch and a fun drive. They're competent highway cruisers, can carry a decent load in the hatch, are reasonably easy to work on and parts aren't break-your-bank expensive. Best of all, the 924S can usually be had around $5,000 – though I expect the seller is looking for a bit more on this one. A quick look at what $5,000 buys you these days in other cars will tell you that there aren't many packages superior to this. What's not to like?
-Carter