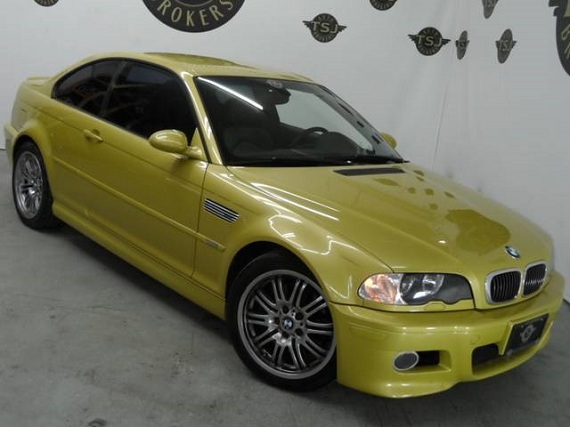 Yes, here I am writing up another Phoenix Yellow M3. Although I seem to be the only one who likes this color, the E46 is still considered one of the last true "M" cars by enthusiasts across the board. I find this feeling a little silly; the argument that BMW "sold its soul" after the E46 and E39 M cars just doesn't hold much weight, in my opinion. They've always been there to sell cars, and while the engineering has changed the result – cars that define their respective categories – hasn't changed much no matter what the engine is or how many were produced. Indeed, one could argue that the neutered E36 M3 that BMW sent to the United States was as much a signal of the "end" of the "true" M cars as any. But it's all opinion based upon what you own, and none of it really matters, honestly. M cars will be cherished by their owners no matter what generation or platform, and I'd like to cherish this one: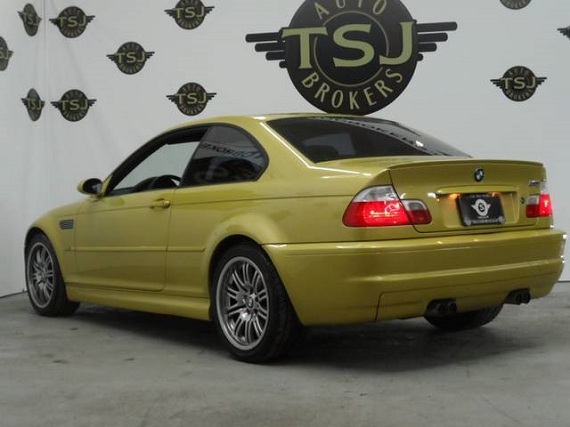 Year: 2003
Model: M3
Engine: 3.2 liter inline-6
Transmission: 6-speed manual
Mileage: 56,007 mi
Price: $24,900 Buy It Now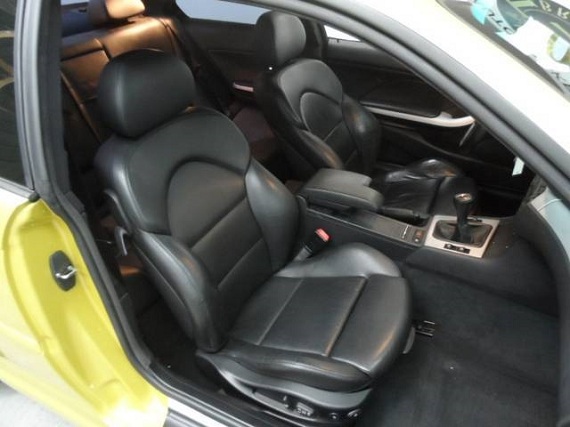 2003 BMW M3 COUPE 56K MILES, ULTRA RARE PHOENIX YELLOW, BLACK LEATHER INTERIOR, MANUAL TRANSMISSION, ALL STOCK AND ORIGINAL NO MODIFICATIONS, WELL MAINTAINED, SERVICE RECORDS AVAILABLE, CLEAN CARFAX HISTORY! WE FINANCE!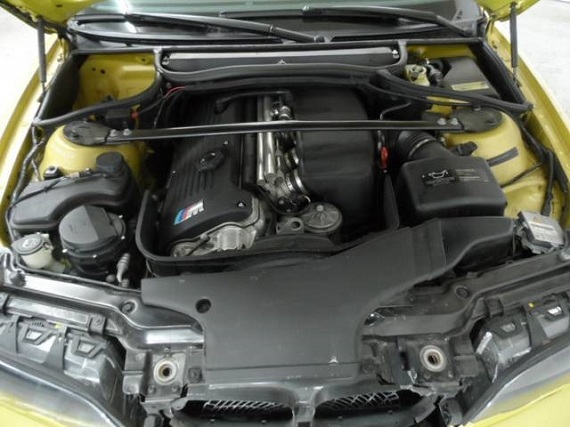 What a truly great platform the E46 M3 was; aggressive yet elegant stature, powerful yet still a car that you can work on at home. With the service records available, no accidents and in all original state with only 56,000 miles, this car is just about perfect. I say just about because I'd really prefer a color other than black leather, but it seems few of the Phoenix Yellow cars came with anything else. It's a sacrifice I may just have to make!
-Carter