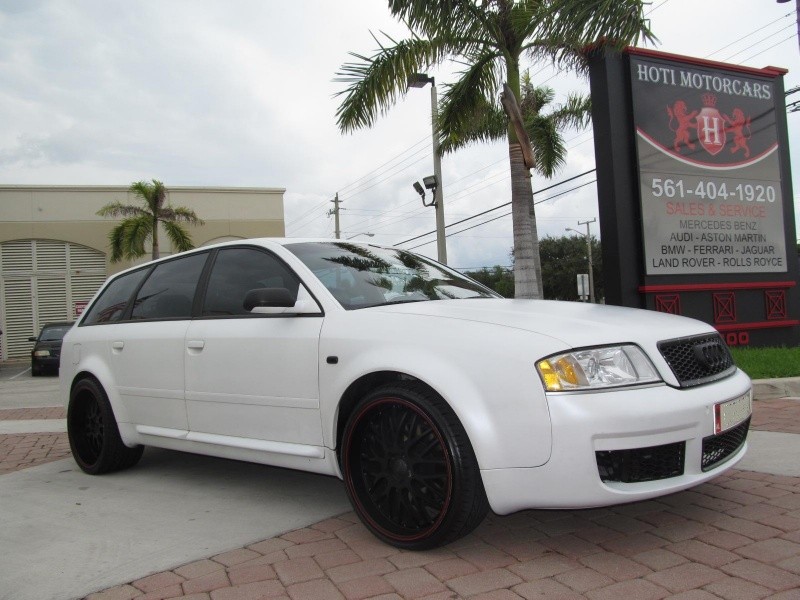 The other day I wrote up a questionably modified 2JZ-GTE swapped M5 that, while it wasn't to everyone's taste, had clearly undergone some pricey modifications. Well, today we have another rare ride that has gone under the knife for a pricey swap few engage in. While C5 S6 and RS6s came to the U.S. in automatic-only format, the seller of this 2002 S6 Avant has ripped out the ZF unit and swapped in a O1E 6 speed. The addition of the 6 speed to either an S6 or S8 on these shores sure makes the choice of which fast executive car to buy more complicated! While some of the other mods may not be to your liking, let's see if we can redeem it a bit: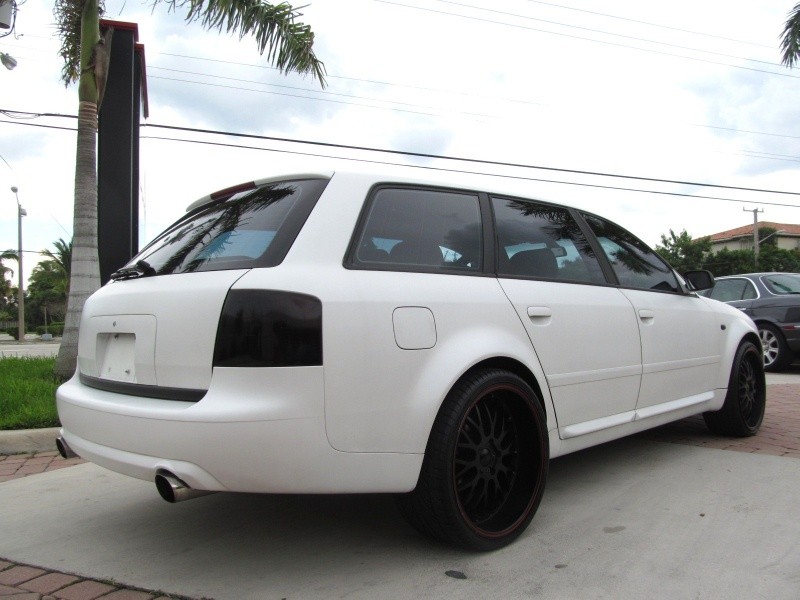 Year: 2002
Model: S6 Avant
Engine: 4.2 liter V8
Transmission: 6-speed manual
Mileage: 135,514 mi
Price: $13,500 Buy It Now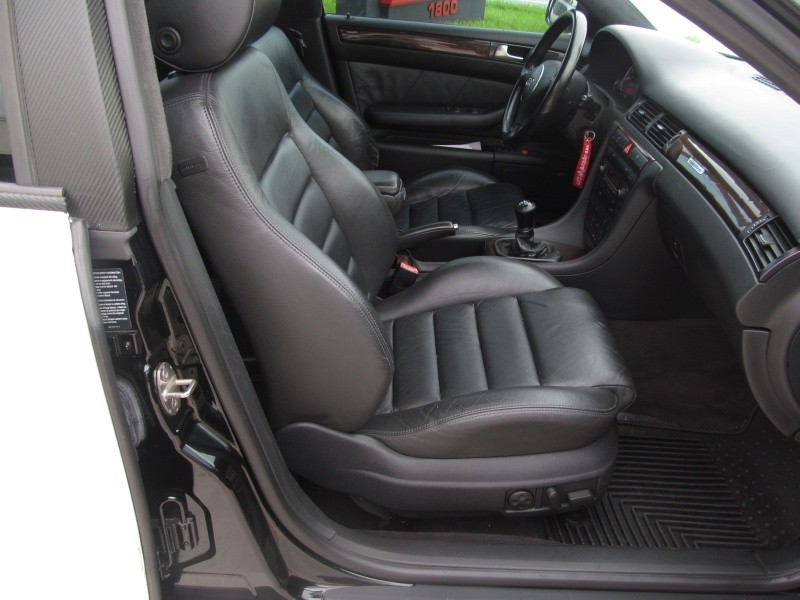 2002 Audi S6 quattro AVANT AWD WAGON

MATTE PEARL WHITE PAINT

MANUAL:6-SPEED CONVERSION

RS6 FRONT CLIP

CUSTOM EXHAUST

FULLY SERVICED

TIMING BELT & WATER PUMP REPLACED 2,000 MILES AGO

FRONT & REAR HEATED LEATHER SEATS

POWER HEATED LEATHER FRONT SPORT SEATS

SIDE AIRBAGS

BOSE PREMIUM CD CHANGER SYSTEM

POWER SUNROOF

20 INCH AXIS BLACK ALLOY WHEELS WITH RED STRIPE

ABS LIGHT IS ON DUE TO CONVERSION
OF TRANSMISSION TO MANUAL-6 SPEED

SALVAGE TITLE DESPITE LIMITED DAMAGE

PLEASE CALL ALBAN..CELL:561 306-8241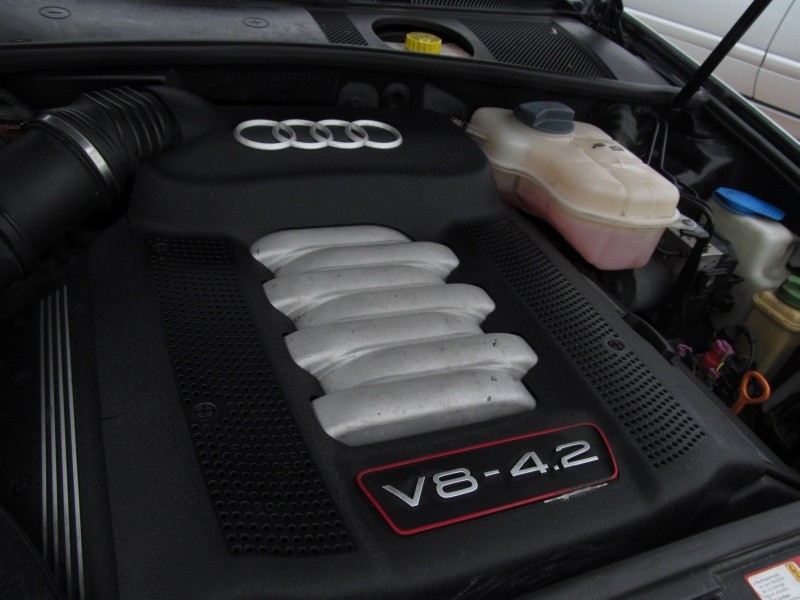 First things first – while I'm not a fan of the matte white paint, I could probably live with it, if it wasn't for the wheels. I've made it no secret that I'm not really a fan of black wheels, and these horrible units look like something that should be adorning a Chrysler 300 or Dodge Magnum wagon. I can't stand them. Swap on something from the factory, though – such as these S6 wheels linked below, and the story might change quickly as to how you feel about the rest of the car:
Further, replace the poorly painted grill with an RS6 grill on Ebay and those smoked taillights with some OEM taillights and I think the rest of the car is pretty liveable. Sure, it has a salvage title, so you probably want to delve into why that's the case and if the repairs – most likely to the front – were carried out correctly, but this isn't an aluminum A8/S8 so I'd be a little less concerned about that.
The S6 isn't everyone's cup of tea, and usually that comes down to the transmission. Alleviate that problem and you've got a fast large wagon that can be had on a budget. Considering the quotes I've seen on manual swaps for the C5 and D2 range from $6,000 to $9,000 having this swap completed not only changes the character of the car but saves the future owner a lot of potential transmission headaches. If you're feeling brave and can sport for some extra dough to "fix" the modifications, this car could be a stellar deal.
-Carter