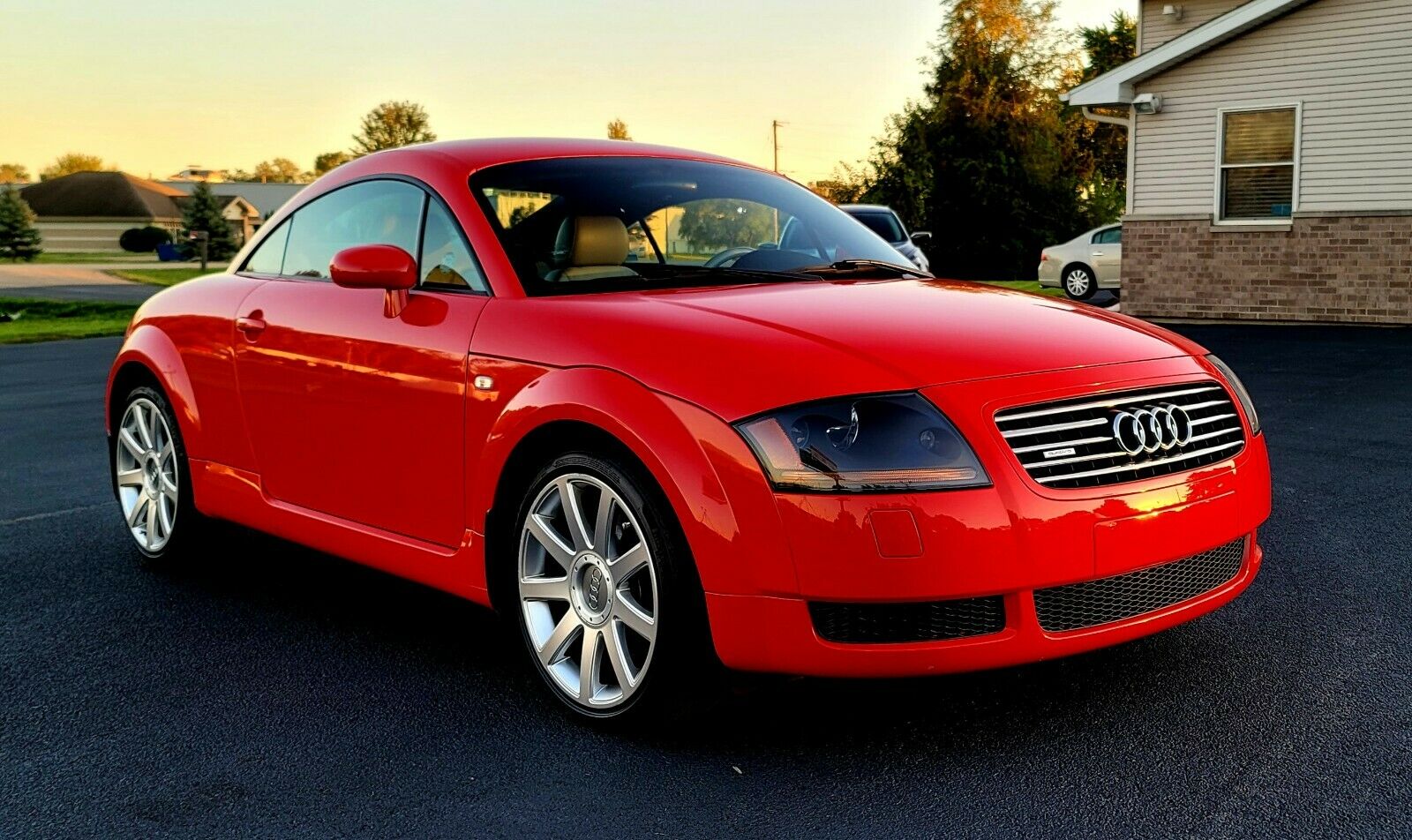 This 8N sold for $9,350 on November 10, 2021.
You could be forgiven for thinking that the VAG 1.8 liter turbocharged motor was the go-to motor for the company in the late 90s and early 00s. It appeared nearly everywhere in the U.S.; the Golf, Jetta, GTI, GLI, Passat, Beetle, Audi A4, and Audi TT all received the forced-induction unit. And that was just in the U.S.; go to Europe, and you'd find many more models (the A6 and Sharan) and even other companies (VAG's Skoda and SEAT) with the venerable motor. They were used in race series like Formula Palmer as well. You'd also be forgiven for thinking they were all the same – however, a pause for thought would tell you they couldn't be. First off, there were the drive train configurations; the Golf-based variants have their engines mounted transversely, while the Audi A4-based cars have them longitudinally. Then there is the output that was available from the factory; the 1.8T started with 150 horsepower in the early 1990s and ended with 240 horsepower in the highest output TT Sport. The natural assumption would be to think they had just turned up the boost, but in fact there were a host of changes to the higher horsepower motors to help sustain the increased pressure.
There are, in fact, no less than 13 distinct versions of the 1.8T from that generation. All shared the same basic structure; cast iron block, 20 valve head with a single turbocharger; but details including injection, crank, computers and engine management and breather systems vary in between each of the models. The Audi TT was the only one to offer various engine outputs here; available in either 180 horsepower or 225 horsepower versions, the later of which was pared with a 6-speed manual and Haldex viscous-coupling all-wheel drive. Though heavy, they were nonetheless sprightly thanks to the turbocharged mill. I've said for some time now that I think these will eventually be more collectable as they were an important part of the development of the company, yet few remain in good shape. Were I going to get one, I'd opt for one of the 2002 special edition coupes; the ALMS edition, launched to celebrate the American Le Mans Series victory by Audi's R8 race car. Available in two colors, Misano Red with extended Silver Nappa leather or Avus Silver Pearl with Brilliant Red Nappa leather, they were mostly an appearance package but also received special 18″ 'Celebration' alloys and were limited to 500 examples each: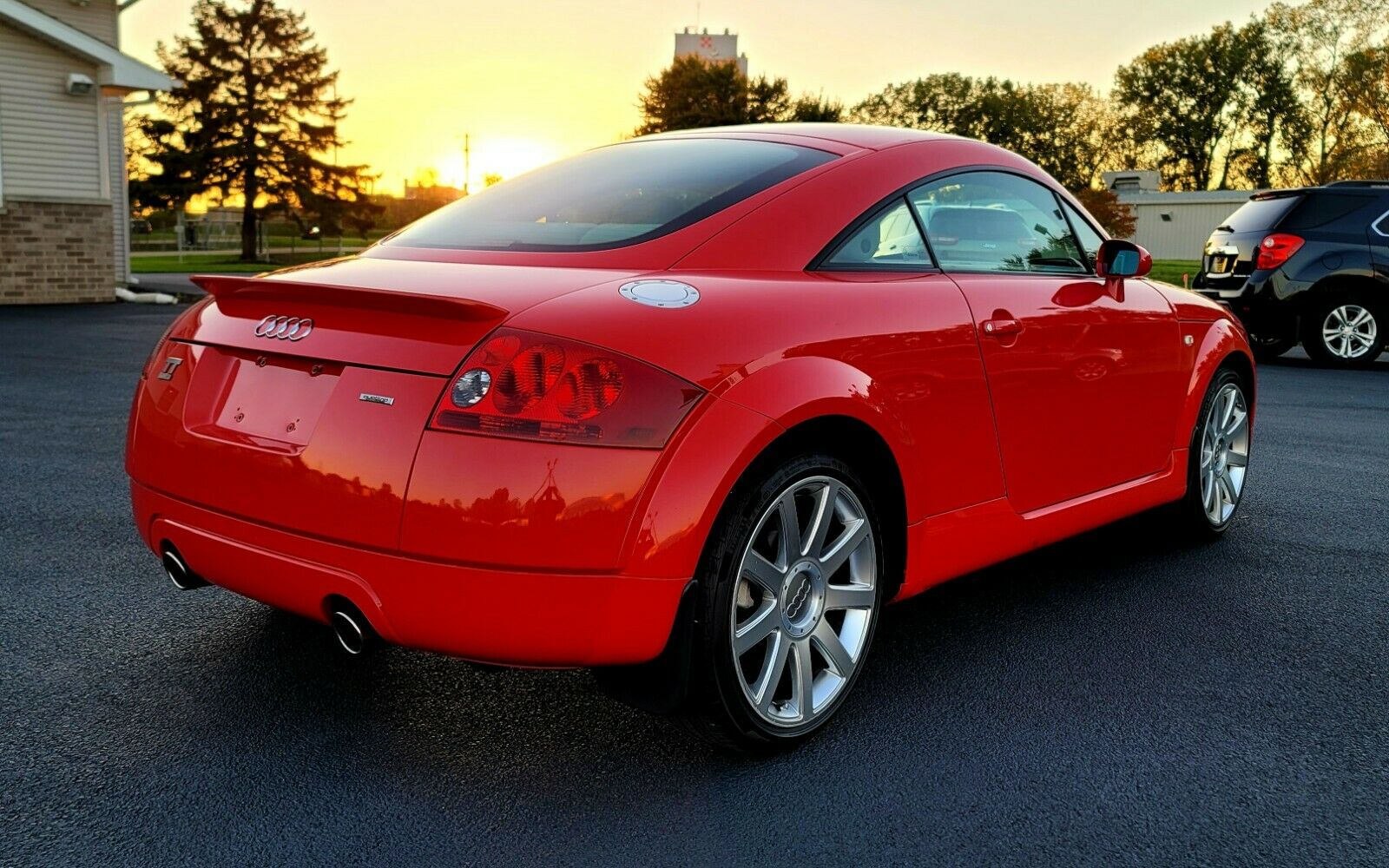 Year: 2002
Model: TT Coupe 225 quattro ALMS Edition
VIN: TRUWT28N721029124
Engine: 1.8 liter turbocharged inline-4
Transmission: 6-speed manual
Mileage: 64,186 mi
Location: Clinton, Iowa
Price: Reserve Auction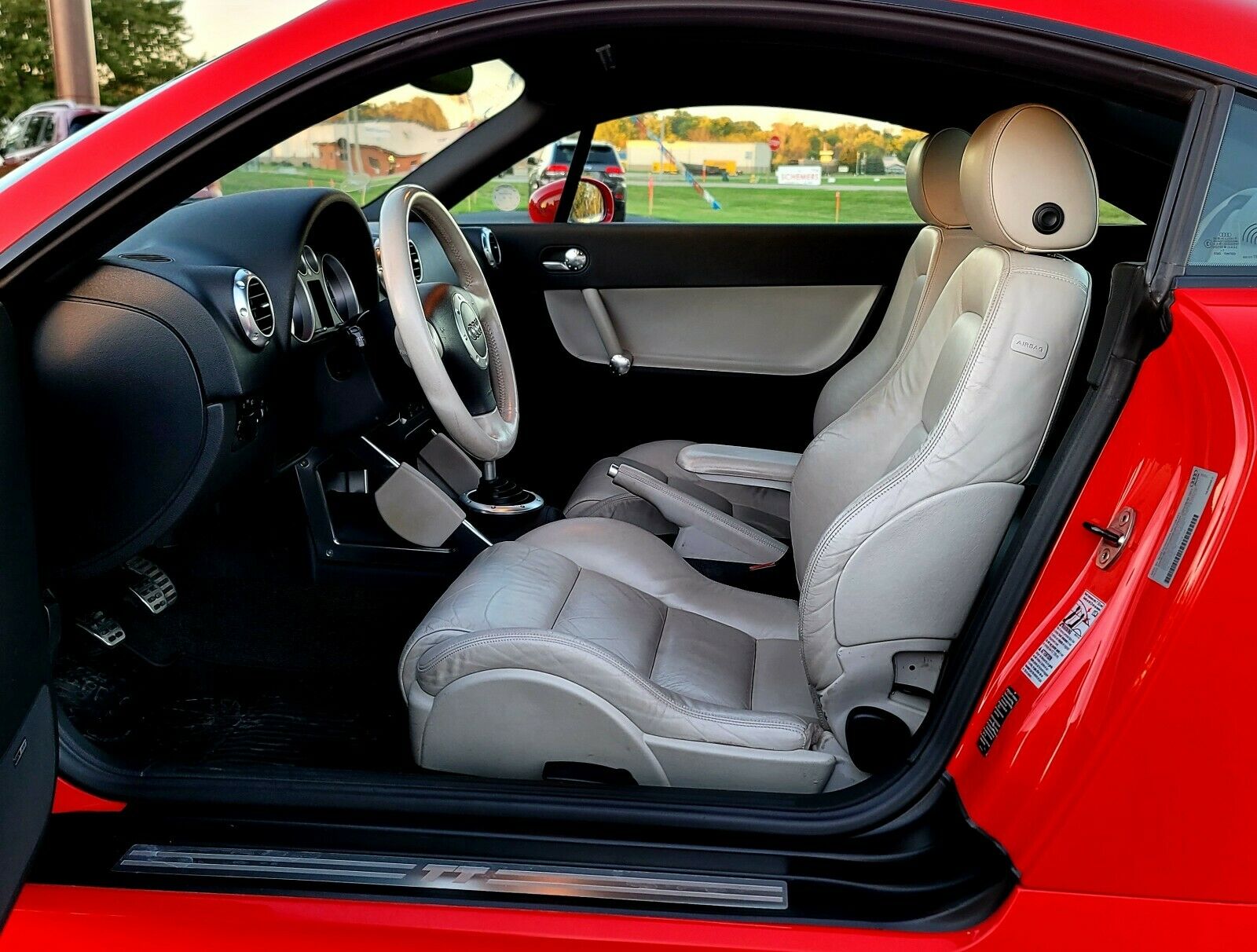 **RELIST DUE TO NON PAYING WINNING BIDDER**
PLEASE DO NOT WASTE YOUR TIME OR MY TIME, ONLY BID IF YOU ARE A SERIOUS BUYER, EBAY WILL LEAVE A UNPAID MARK ON YOUR ACCOUNT IF YOU DO NOT PAY!! NON REFUNDABLE DEPOSIT REQUIRED AFTER 24 HOURS, FULL PAYMENT REQUIRED WITHIN 7 DAYS!!

2002 Audi TT Quattro ALMS with only 64k miles! Very Rare, 1 of 1000 ALMS Edition Audi TTs and 1 of 500 of the Misano Red with Nappa Silver Leather Interior! Very low miles with only a average of 3,209 miles per year! Options include, Audi Navigation System, Bose Premium Sound, 6 Disc CD Changer and Heated Seats! Runs and Drives Great but the vehicle does have a Exhaust Leak. Condition is Amazing, but do not expect a flawless museum quality vehicle. If you have any questions feel free to message me or I can be reached at 563-321-3156. Thanks!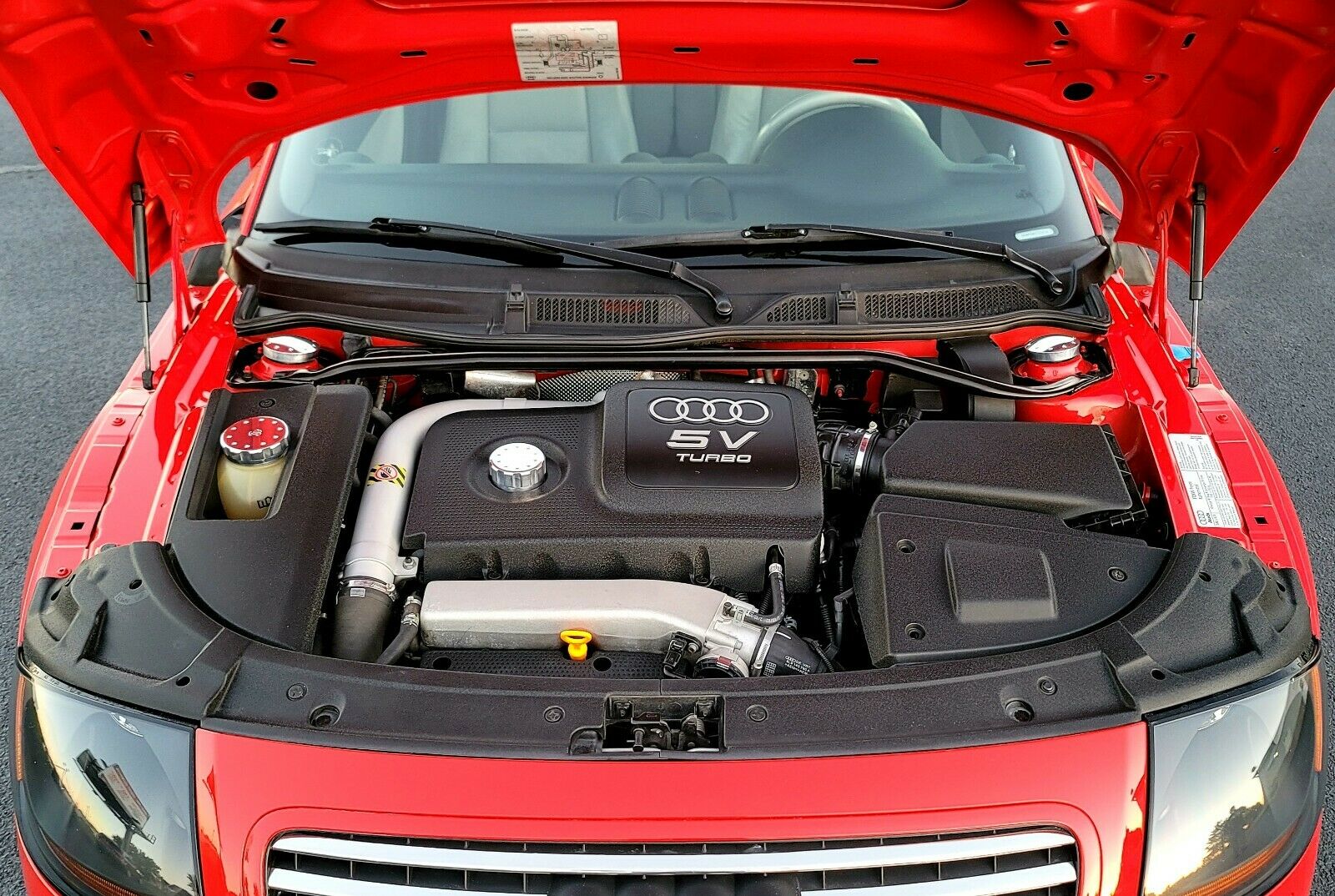 I do love to see a clean ALMS. They're pretty in either configuration, and I often find myself flipping between which I like more. Today this one sure looks good, and it's only got 64,000 miles. I've been banging on for years about how these will increase in value, and sure enough – I seem to have gotten it right! Though, admittedly, not many cars are worth less this year. Bring a Trailer has seen an uptick in listings of TTs, and an exceptional ALMS recently sold for over $44,000. Another crested $23,000. This one has more miles than both of those, but condition is still great and clean examples of these cars are no longer sub-$10,000 – nor are they as easy to find as they once were, given that they're on the verge of drinking age. It'll be interesting to see where this one ends.
-Carter