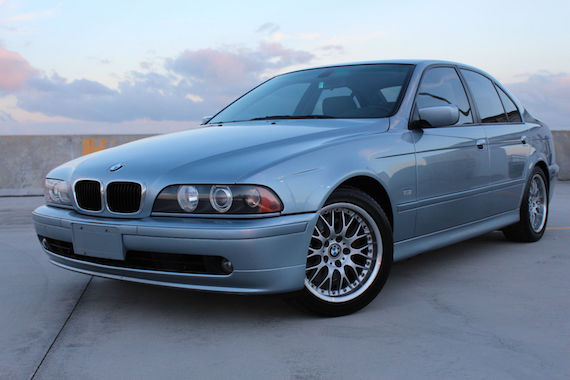 Of all of the BMWs that have come and gone over the last two decades, the E39 5 series happens to be one of my favorite, ranking right up there with the E38 7 series and iconic M Coupe. While there are still a good number of clean, low mileage M5s circulating around, these come with a high price. However, if you are willing to sacrifice a bit of performance but maybe want something a bit more tame and reasonable on the wallet for daily use, this 530i for sale in Florida should work just nicely. Finished in Blue Water Metallic and sitting on Style 42 alloys, this low mileage beauty is bound to make some Bimmer enthusiast happy.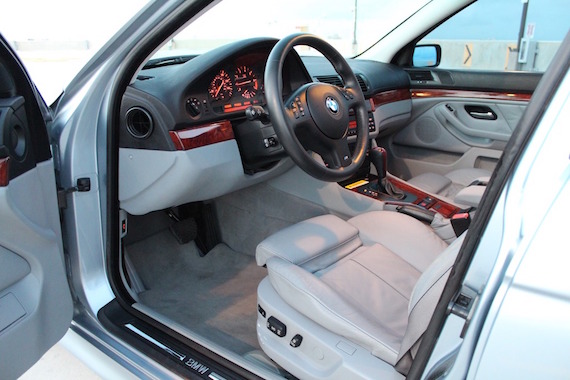 Year: 2002
Model: 530i
Engine: 3.0 liter inline-6
Transmission: 5-speed automatic
Mileage: 55,783 mi
Price: $9,750 Buy It Now
WOW! THIS CAR IS AMAZING. NEARLY PERFECT. NICEST E39 IN THE COUNTRY. BMW SERVICE HISTORY. GARAGED KEPT. PET & CHILD FREE. SMOKE FREE. HEAD TURNING OEM BLUE WATER METALLIC PAINT. M PACKAGE. M SUSPENSION. M SPORT SEATS. M WHEELS. MICHELIN SPORT TUNED TIRES. THIS BMW DRIVES SUPER TIGHT, & I CANT FIND A COMPLIANT. EVERYTHING WORKS GREAT. IMPOSSIBLE TO BE DISAPPOINTED! 250 BIG T4i BIG PICS BELOW COVERING EVERYTHING! IF YOU HAVE ANY QUESTIONS, I AM HERE TO HELP! BEST REGARDS, MIKE."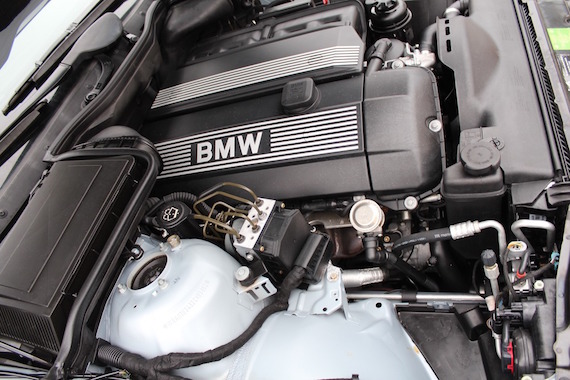 If there's one thing that I wish sellers would stop doing is putting their vehicle descriptions in ALL CAPS. It's distracting and makes it appear as if a serial killer is selling the vehicle. Believe me, if we're featuring the car here on GCFSB, we know its special. Now that I've gotten that minor gripe out of the way, on to the 530i at hand. Even though it's saddled with a slushbox, I love this car. The color, the wheels, the condition, everything. The 530i was always a bit of a dark horse in the later US E39 lineup, as it seems more people opted for the entry level 525i, or went all out with the 540i or M5. For me, the 530i was the Goldilocks 5 series, just enough power with less weight over the front axle with the ubiquitous M54 inline-6. The asking price here represents a little bit of a premium in light of the low miles, but considering that similar vintage M5s are hard to source in good condition for under $15,000, the 530i represents the chance to enjoy a classic 5 series sedan with a bit of a sporting edge at a considerable discount.
-Paul