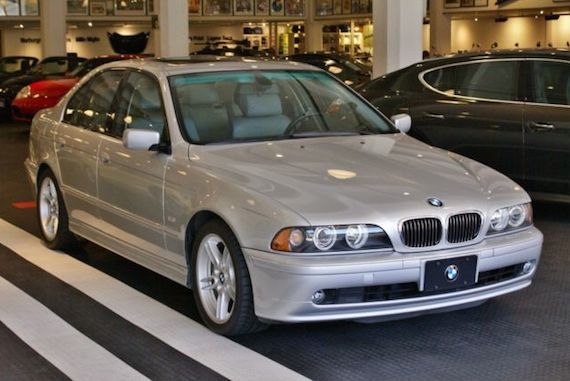 The standard bearer of sport sedans for many years has been the BMW M5. These are cars that literally reshaped the idea of what a sedan could do. Beyond these supercars in disguise, it's easy to overlook other fast 5 series that BMW has cranked out over the years, like this 540i 6-speed manual for sale in San Francisco. With just a tick under 60,000 miles, this one is very well preserved executive express. For those who think the cooking variety 540i might be a little sedate and the M5 a bit too brash, the 540i with the 6-speed manual gearbox strikes a nice balance.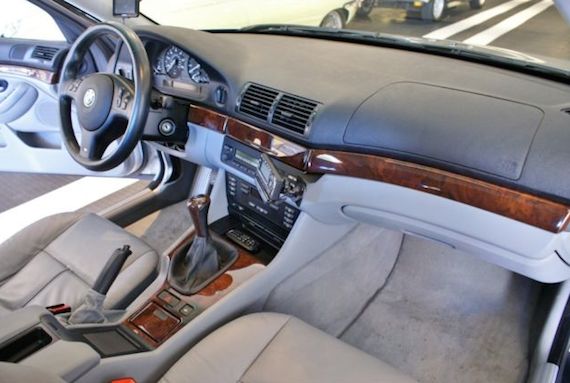 Year: 2002
Model: 540i
Engine: 4.4 liter V8
Transmission: 6-speed manual
Mileage: 59,868 mi
Price: $19,700 Buy It Now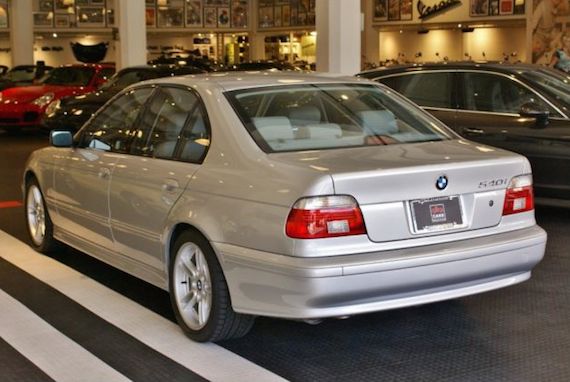 A brilliant example of one of the all-time BMW favorite sedans. This 540i is a one-owner BMW, that is in amazing condition. It would be a true challenge to find a cleaner and more blemish-free 540i in the whole of the US market. In BMW's most popular for the model, "Titanium Silver Metallic", it is positioned to be in superior position for long-term price stability. Along with the standard options, including the "M" enhancements, the owner has installed a XM satellite receiver, Parrot Bluetooth accessory (with microphone), and a Garmin. All additions are correctly installed, leaving a professional appearance, enhancing rather than detracting. Also, this is a very well-maintained BMW, including recent work replacing the radiators. All service history is included with the BMW.Along with service records, we also have the original window sticker. This shows the following options; Titanium Silver Metallic Gray Leather Electric Rear Sunshade 16-Way Comfort Seats Fold Down Rear Seats w/ski bag Premium Sound System w/ DSPAdding up to the original MSRP of $59,295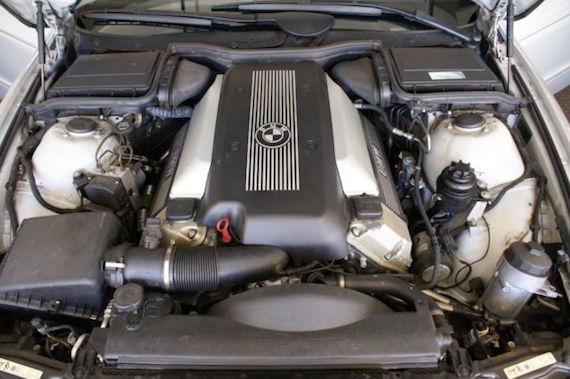 This is one of those used cars that has me rethinking the idea of keeping mine to a one car fleet. I've always lusted after an E39 M5, but of course, you need to budget accordingly. A 540i like this, however, would be a little bit lighter on the wallet without giving up a whole lot of the performance. Most importantly, you get to enjoy three pedals in an eight cylinder executive saloon, which is quite a rarity these days. All for the price of a new, well equipped subcompact sedan. This one is seriously tempting.
-Paul