A few weekends back I took a ride out into the hills of Connecticut to check out the inventory at Coventry Motorcar. It's always worth the trip, because though on the grand scale they're a small dealer they've always got some very interesting second-hand cars that you just don't normally see gathered together at one spot anymore. Like a European-only car show, there were Porsches, BMWs, and of course Audis lining the lot. A cool Volvo C30 T5 stood out, along with a lineup of M3s as my search for a nice one continues. But the car that really grabbed my attention was a M Roadster. It wasn't a case of the color being outstanding in this case; while some wild combinations were available on the M Roadster, Titanium Silver Metallic was the most popular option, and within that color the Black Nappa Leather was the most common interior. According to the M Roadster Buyer's Guide, there were some 1,562 (15% of total production) ordered in Titanium, with the majority of those at 1,134 having the black interior. In fact, nearly half of all M Roadsters had all black interiors, amazingly – since it seems the really wild colors are the ones that stand out in my mind. But something else struck me as really special as soon as I saw the date; a 2002 would make it the rarest year of the M Roadster, with only 643 sold. That's nice, but what's nicer is what that means under the hood – the full bore, 315 horsepower S54 motivating the small roadster.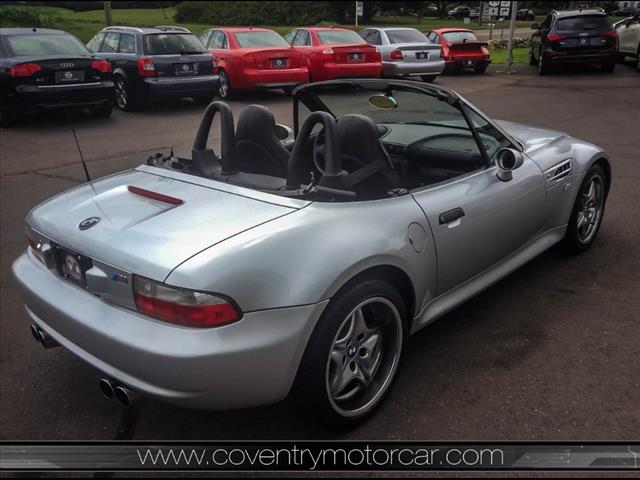 Year: 2002
Model: M Roadster
Engine: 3.2 liter inline-6
Transmission: 5-speed manual
Mileage: 67,744 mi
Price: $22,995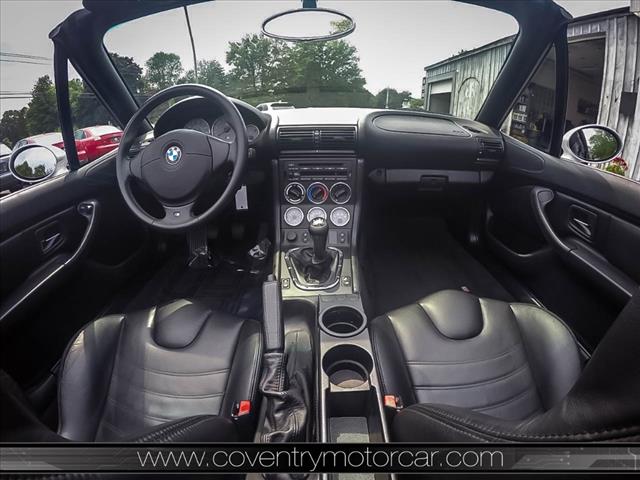 Year: 2002
Make: BMW
Model: M ROADSTER
Body Style: Convertible
Mileage: 67,744
Transmission: 5-Speed Manual
Condition: Clean
Location: Coventry CT
Price: $22,995
Drivetrain: RWD
Engine: 3.2L I6
Exterior Color: Titanium Silver Metallic
Interior Color: Black
Vin: 5UMCL93422LJ82191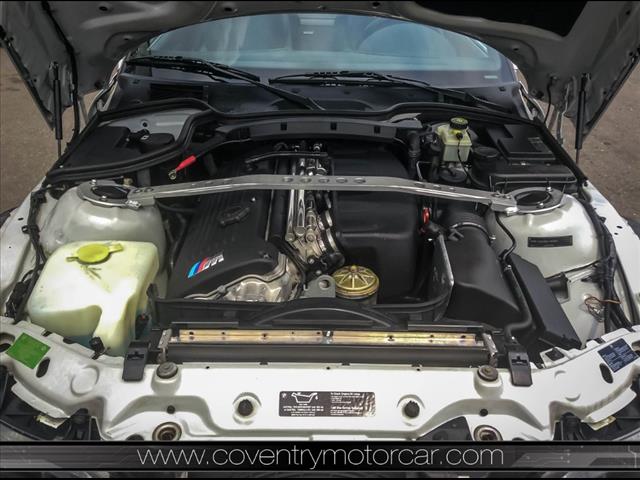 While value for dollar, there's no denying that the S52 motored E36/7 and /8s offer more to the prospective buyer, the S54s are the recent addition to the rapidly rising value camp. However, though S54 M Coupes are quickly becoming untouchable, the Roadster version still offers strong value for money. This particular M is priced pretty well in the market; you can get more rare combinations or less miles, but not for less money. Condition appears to be excellent and I always love seeing the Roadstar wheels – such a great design. Winter may be coming in New England, but with temperatures heading towards the 60s on this Thanksgiving I can't help but think a top-down blast down down my favorite road would be an excellent way to give thanks for such a fantastic little package from BMW.
-Carter