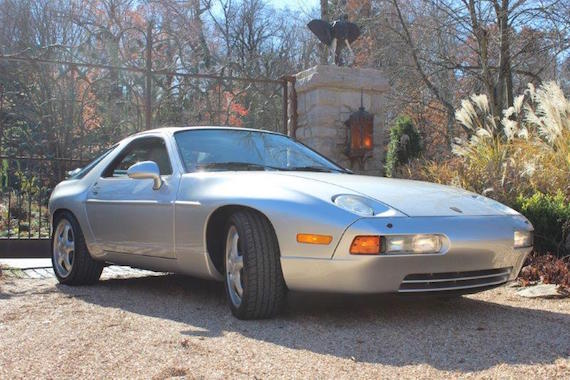 Back up for sale is this 1995 Porsche 928 GTS automatic with 17,000 miles on the clock. We featured this car back in the summer of 2014 when it had 16,653 miles and was priced at $80,000. While some of you will undoubtedly ridicule the asking price upon consideration that this is an automatic GTS, I encourage you to also consider that this is one of 77 1995 GTS's that were sent to the United States. What's more is that probably around 10 have fewer than 20,000 miles. As a result, this is one very rare and desirable piece. Also, the automatic is rather characteristic of the 928, given that it was Porsche's luxury grand tourer. Anyhow, I digress on the issue of auto vs. manual in regards to 928's. If you disagree with me, we can take it up in the comments section.
According to the 928 Registry, this is one of only about 5 North American GTSs painted in Zermatt Silver, and the only '95. The Zermatt Silver exterior paired with Marble Gray leather is a bit monochromatic to my contrast-desiring eyes, but it does have a very nice and clean look to it. It also seems to be well-optioned for a '95, as it is fitted with heated seats, a factory cellphone, leather on the driver's side knee bolster and rear A/C cover, and seat memory for the right seat (extremely rare).
Those of you who have read my previous articles probably get the impression that I'm a bit of a purist, and you'd be right in thinking so. This car certainly satisfies me in that regard, as the only alteration from factory specification that I can detect is the absence of the decals from the rear windows. This is pretty insignificant, as they are missing from the vast majority of GTSs and replicas are now readily available.
I can recall this car being up for sale a few times within the past 3 years, and given the insignificant changes to the mileage, I suspect that it's just being tossed around from collector to collector. Anyhow, if you want a pristine 1995 GTS, but don't really care to pay the substantial premium for a manual version, this car looks about as good as they come. I don't think the asking price is out of line, and imagine that this car has a great future of upside investment potential ahead of it.
-Andy (Cap'n Clean)
The below post originally appeared on our site July 25, 2014: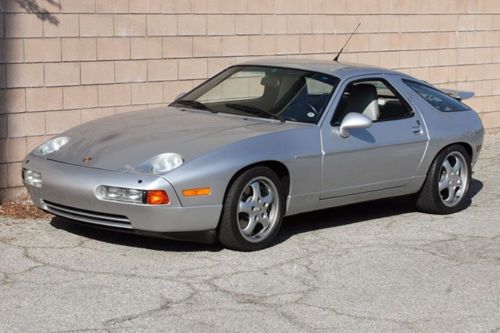 Much like real estate in pricier locales, values for air-cooled 911s always seem to go up. The only question remaining is "how high?" Well, while we were all focusing on the sports car with the hot bit in the back, the last of the 928s, the 928GTS, has become an object of desire in its own right. For almost 20 years, the 928 soldiered on as the grand touring machine in the portfolio, with little changes other than a few engine upgrades and a facelift about midway through the production run. The GTS is the ultimate expression of the 928, with its 5.4 liter V8 and this GTS for sale in California is the ultimate expression of the GTS, being a final year model that has covered just over 16,000 miles.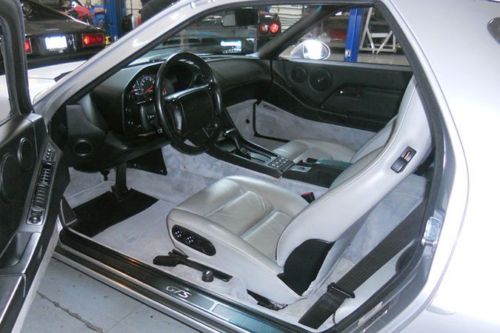 Year: 1995
Model: 928GTS
Engine: 5.4 liter V8
Transmission: 4-speed automatic
Mileage: 17,085 mi
Price: $98,900 Buy It Now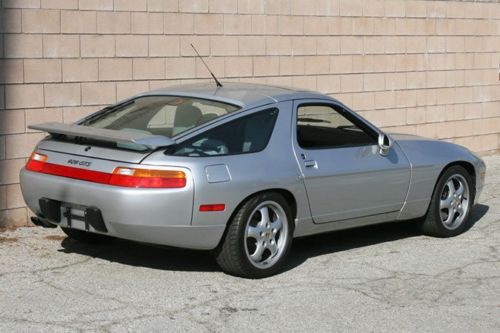 The only 1995 Porsche 928GTS in the U.S. painted in Zermatt Silver. One of only 47 automatics produced in 1995. Well Equipped With Automatic Transmission. Metallic Paint. Full Leather Seats. Porsche Floor Mats. Rim Caps with Porsche Crest. Head Restraints with Porsche Crests.Heated Seats. Seat Position Memory (Right side). Increased Air Conditioning. Electric Sunroof.Remote CD Changer. Rebuilt Factory Radio. Timing Belt and Water Pump. Owner's Manuals. Tools. Spare Keys.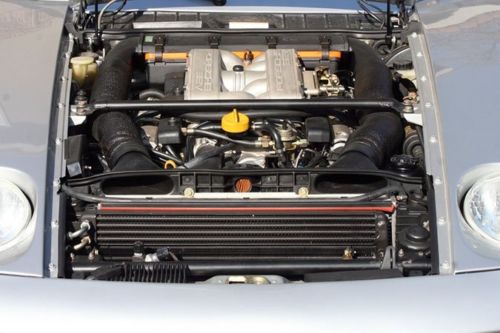 While silver isn't a necessarily uncommon shade for German cars, apparently this is the only Zermatt Silver 928GTS automatic that was sold here new in the US. That's a very plausible statement given that so few were sold here that year. The 928 registry does a pretty good job of keeping up with statistics on this car. The high end for a late model 928GTS seems to be hovering in the $55,000 to $70,000 territory, so it will be interesting to see if the one of one option combination here is enough to drive the price up a little bit further.
-Paul