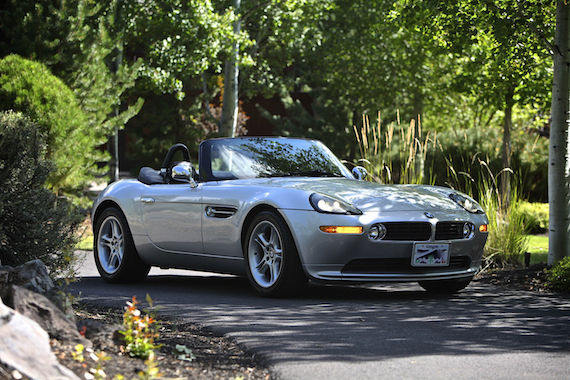 The Z8 is a bit of a wallflower these days, its handsome looks appreciated by those who remember when it hit the roads but a less eye-grabbing than the ultra-faceted and streaked cars coming out 12 years later. Even to the trained eye, they don't show up that often, and it seems like a lot of owners are hiding them away in the hopes of selling them for more later. I still get excited when they do come out of their garages, and the today's silver example reminds me of the sunny afternoon drive 7 years ago that shifted my opinion on convertibles. Structural rigidity be damned, there's nothing wrong with having your ears a few unobstructed feet from the S62's rumble.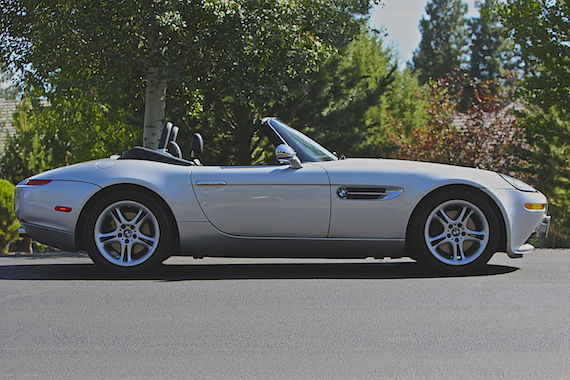 Year: 2002
Model: Z8
Engine: 4.9 liter V8
Transmission: 6-speed manual
Mileage: 33,740 mi
Price: $141,800 Buy It Now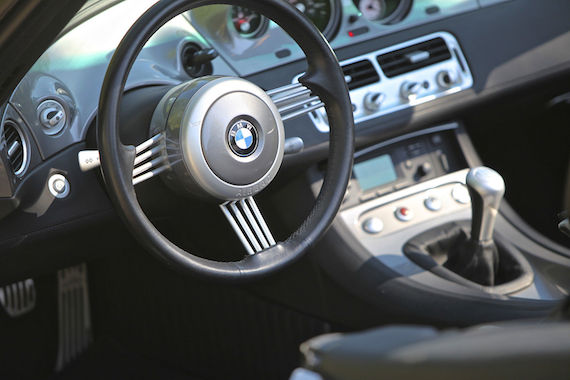 2002 BMW Z8 (E52) ROADSTER #AH61790

Privately Owned.

33,740 Original Miles as of 9-2-2014.

Excellent, BMW Dealer Maintained Condition. Recent Service Battery Replaced.

Book & Records. Hardtop, Windstop, Car Cover, and Sleeves for top and Top boot.

Offered at market $152,000 obo. Owner would prefer cash buyer. The market has Z8's being transacted at $160k to $190k some with fewer miles so this Z8 offers up no excuses for its pricing as it is spot on, if you feel compelled to debate the price please do so by making an offer not arguing through eBay as I will no respond to you.

Tires are 60% and should be replaced at some point by new owner if car is going to be driven much.

Title Free and Clear no lien holder.

Location Oregon.

This car is part of a private collect for which I assist managing, you will be buying direct from owner. The car has Hardtop which it will be shipped with but it not currently on, it is in excellent condition. We have stored the car with soft top up and car cover on.

Wind Stop, Top Cover, Car Cover, Top Cover Sleeve, are all there.

This Z8 runs excellent and is collector owned and driven. Photos taken August 20th and happy to shoot anything specific you request. Inspections welcomed.

As I am sure you are aware the Z8 is hugely in an appreciation mode. There were only 5,703 Z8s built, 3,160 in for Europe and 2,543 for the USA.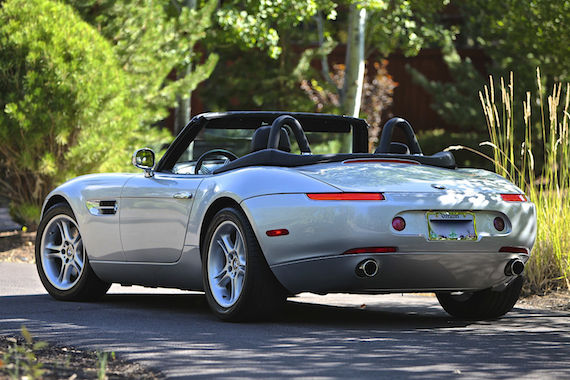 I'm not sure these are as "hugely" in appreciation mode, and the conflict between the ad copy and the actual price reflect that. Still, with just 33k miles, this is a nice example that, should you want to, you could drive without too much concern. Unfortunately, though, it seems like the majority of the people that bought this car when it was new are the people that buy it now, and they are not drivers. A shame, because once you throw the "super car/boulevard cruiser?" nitpicking out, these are fun and gorgeous cars that should be enjoyed.
-NR