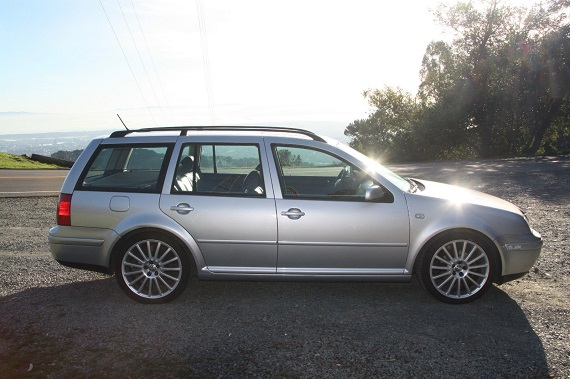 The earlier dueling beige wagons was a bit of a letdown post, and off the bat I have to say I'm sorry. I should have been more excited to see two rare VAG products from the 1980s, but looking at those two the best response I feel I can muster is a general "at least they're clean". And that's sad, because keeping a car in good condition for that period of time certainly takes a fair amount of care and concern – it doesn't just happen by accident. Despite that, I just found it very hard to get at all excited about either of those wagons. On the opposite end of the spectrum, I got quite excited when I stumbled across this 5-door. Now, I want to be clear up front that I'm not a Jetta fan – I reside firmly in "Camp Golf" when I'm not at "Club Passat". Furthermore, I'm not really a Mk.4 fan. They're notorious for shoddy build quality, wacky electrics and…well, to be not particularly delicate, the Mk.4 Jetta reminds me of college girls from New Jersey and not in a good way. However, there are some positives to consider. First, while we were denied the Mk.3 Golf Variant, Volkswagen allowed the small wagon to come to the U.S., and this is one. Second, the Mk.4 generation had some great motor options; the frugal TDi, the tunable 1.8T and the torquey and awesome sounding VR6 engines – all available in 5-door form. Lesser known is that all of the wagons, like the Passat, were assembled in Germany. That may not matter to some, but my experience has been that the German-built Passat wagons had better build quality than the sedans. On top of that, you also got some great wheel options in the Mk.4 and it could be had in a 5-speed manual. It really was a fun, sporty wagon option – something Volkswagen and Audi hadn't been stellar at offering U.S. customers. Today's 2002 example is from mid-way through Mk.4 production and features all of those above mentioned items in a pleasing combination of Reflex Silver Metallic with black leather: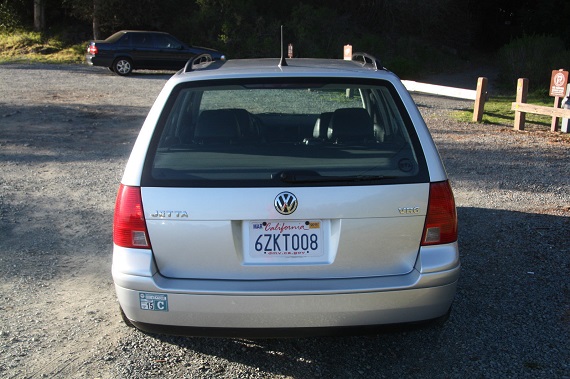 Year: 2002
Model: Jetta GLX VR6 Wagon
Engine: 2.8 liter narrow-angle VR6
Transmission: 5-speed manual
Mileage: 103,504 mi
Price: Reserve Auction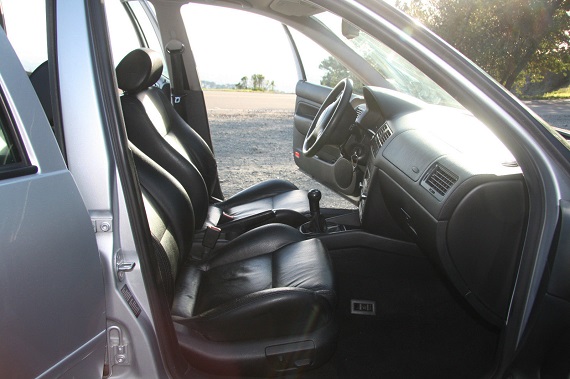 I am selling my 2002 Volkswagen Jetta GLX VR6 5spd Wagon.
I've owned the car since 2013, and in that time we have gone through everything on the car.
No expense has been spared, and it shows in how the car drives.
It will be hard to find a smoother, faster, adult driven, MK4 VR6 Wagon than this one.
All work has been done within the last 10K, so this car needs nothing.

Mechanical-
– Clutch replaced (SACHS)
– Brakes have been replaced with Stop-Tech Pads and Drilled Front Rotors
– H & R Sport Springs W/ Bilstein Sport Shocks. Car sits about 1.5″ lower than stock.
– 18″ Aristos from a VW R32
– New Continental DWS 225/40/18's
– Control arm bushings replaced
– Strut mounts replaced with Powerflex Poly Bushings
– Water pump, crack pipe, thermostat and thermostat housing
– Timing chains done (07/27/14) along with valve lifters, crankshaft position sensor, valve cover gasket, oil cooler seals and engine crankshaft seal
– Installed a set of Techtonics Tuning 268 sport cams
– Stage 1 United Motorsport software upgrade.

Exterior/Cosmetic
– Hella headlights with foglights and clear turn signals.
– Matching clear side marker lights.
– Three spoke steering wheel conversion from a GTI. Currently running a perforated GTI wheel, but I have a smooth one if you would prefer.
– Original wood trim of the GLX has been replaced with all black trim and a leather shift knob/boot from a GTI.
– Spherical glass drivers side view mirror from Germany. No blind spots.
– What may be one of my more favorite things is the OEM double din cd player from a 2014 South American Jetta Classico. Why? Because although I could have easily shoehorned a much, much cheaper (believe me!) aftermarket unit in the car, I love keeping the car OEM, but with a twist. It was plug and play, matches the interior perfectly, and offers a CD player with radio data, AND built in Bluetooth (calls and streaming music), USB input, AUX input, and SD card input. It sounds great with the Monsoon system, and best of all looks like it belongs there ( hence no prying eyes).

The interior is in nearly perfect condition, except for the worn material on the drivers bolster, that having already been there when I bought the car.
Also, I swapped the rain sensing wiper relay for a non-rain sensing relay. Personally I hate when the wiper goes at the slightest drop of rain, but it is easy to swap back in, and will be included with the car.

The car is quite refined in the lower rpm's, but it absolutely rips up past 3000rpm. The power is constant, and pulls VERY strongly up towards redline.
I've spent countless hours on the car, and I will miss it.
If it is so great, then why am i selling it…?
We have a Golf TDI, and will be getting an Audi Avant shortly. No need for two wagons, and the mpg benefit of the TDI and how fun it is to drive (sport suspension/software flash) makes it hard to give up.
There you go.
email with any and all questions.
Thank you.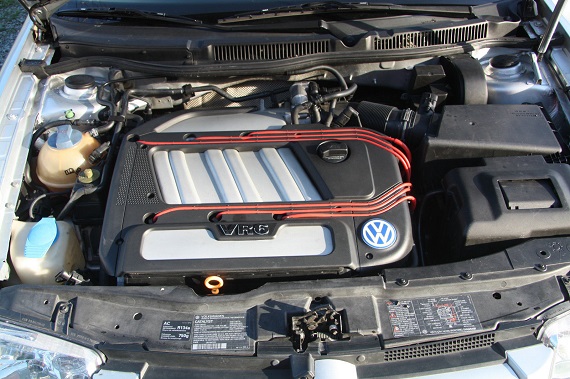 Unlike the GTi, the Jetta GLX VR6 was oriented more towards the luxury market with more upscale interiors and even wood trim. That in part justified it's base price of nearly $26,000 – more expensive than a 1.8T Passat Variant, for example, and proportionately much more expensive than today's upper range Jettas (though the same engine configuration is not available). Originally the GLX VR6 would have been equipped with 16″ "La Castallet" 6-spoke alloys or optioned with the 17″ "Long Beach" split 5-spoke wheels. This car, however, has arguably the best looking wheel on the fourth generation cars – the Aristo 18″ wheels that were shared between the 20th Anniversary Edition GTi and the R32. A lighter option would be to look at the 18″ BBS RC wheels that came on the edition 337 GTi and the Jetta GLi, but these look great. If there's one disappointing aspect, it's that 2002 was the year of the switch from 12 values to 24 valves in the sedan – but this is one of the early 2002s, with the 12 valve VR6 and the 24 valve was not offered in the wagon. Still, that's an engine good for 174 horsepower and importantly is mated to the 5-speed manual transmission. There are some nice and subtle upgrades to this example – OEM bits like the radio and Hella lights, and aftermarket like the upgraded suspension. On top of that appears to be a clean bill of health with a fair amount of mechanical work. Ironically, despite being the top performing Jetta and most expensive when new, today these VR6s aren't worth as much as a similar clean TDi – a model much more highly sought after. But this slick package – the last of the GLXs – today can be had for a bit of a song between $4,000 and $6,000 for good examples. Bidding on this well presented example has been strong but the reserve is still on; I'd expect it to be priced between $5,000 and $6,000. For that amount, you can have quite a lot of fun in a versatile package.
-Carter