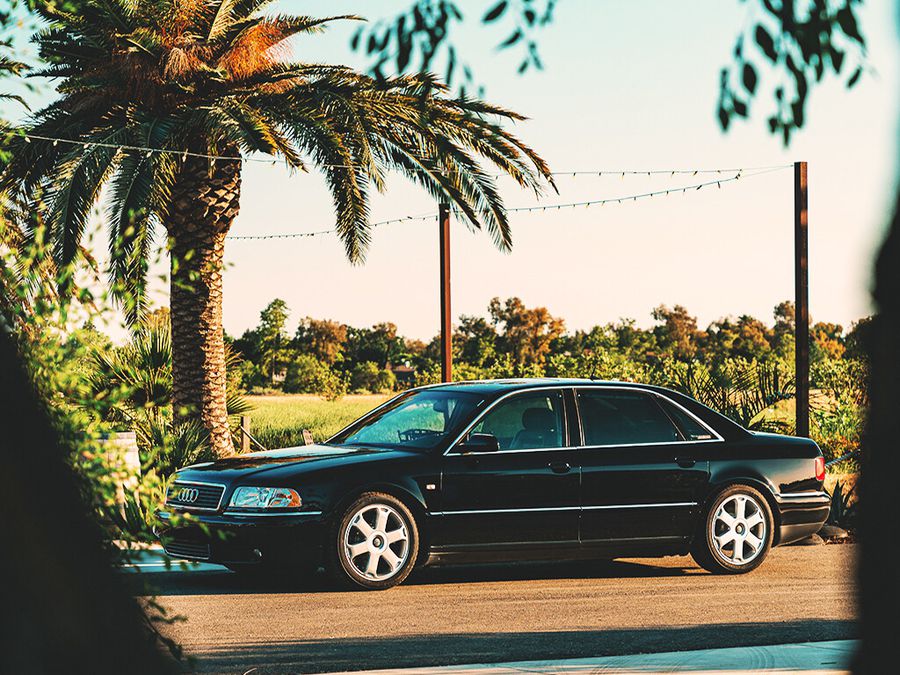 While they're no longer the largest, fastest or most luxurious executive sport sedans on the market, the D2 Audi A8/S8 does still offer enthusiasts a substantial package for a very unsubstantial amount of money. While I've spent a lot of time previously covering my favorite S8 models, the normal A8 and stretched A8L tone down the sport but also come to the market at an even more budget-friendly price. To maximize your value, look towards the A8L models. These were expensive sedans back in the early 2000s, though today's prices really dwarf the MSRP of $67,200 for the lang model. Still, corrected for inflation that is about $100k in buying power today – far from a pittance.
This all brings us to today's A8L. Let's say you really wanted one, but you didn't want anything wrong with it. Well, that's apparently what happened with this particular example; 2Bennett Audimotive gave it a more-or-less 'open checkbook' mechanical overhaul to the tune of $40k, replete with a few S8 modifications. Impressive? Not as impressive as the asking price today, so put the coffee down.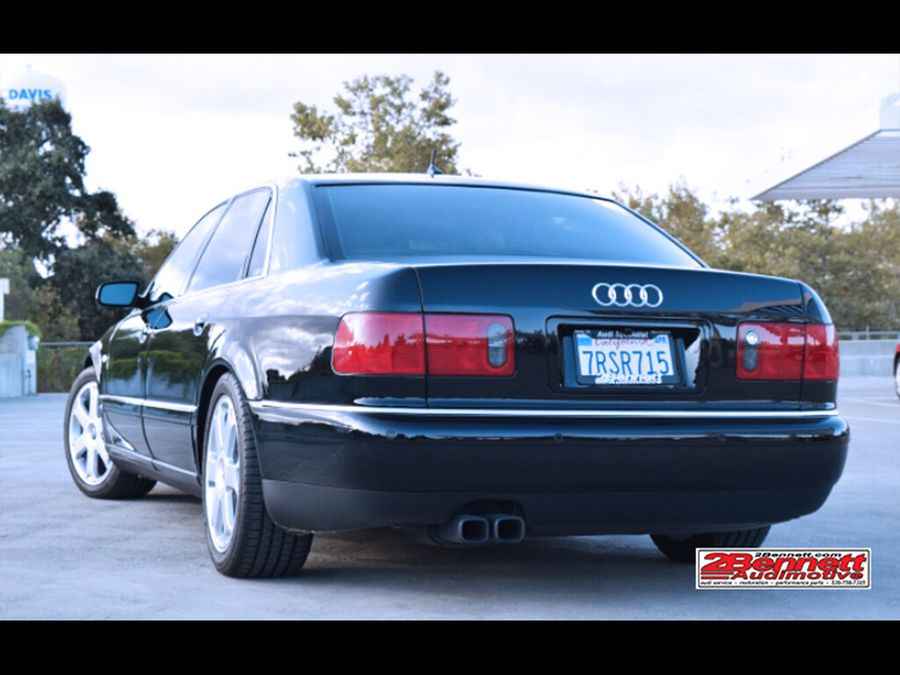 Year: 2003
Model: A8L
VIN: WAUML44D63N002241
Engine: 4.2 liter V8
Transmission: 5-speed automatic
Mileage: 95,000 mi
Location: Davis, California
Price: $75,000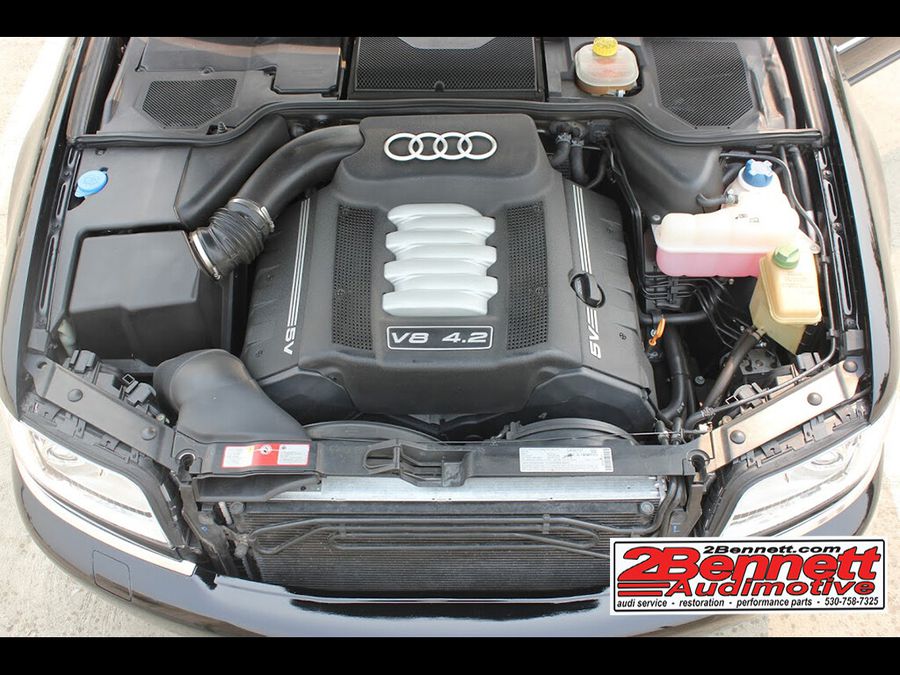 Seller's Description:

For those of you who are true "audimotive" movie fans, rarely does an opportunity like this present itself.

Back in the late 90s, a legendary film was unleashed upon car enthusiasts around the world.

Directed by John Frankenheimer and filmed in France, "Ronin" holds a unique position among the action films of that era combining a tense and gritty style with memorable car chase scenes….featuring the timeless Audi S8.

Fast forward to 2021 and imagine being able to go back in time to experience First hand both the unique driving pleasure of an S8 while also taking the family along in the backseat of a long wheel base A8L for supreme comfort.

Or better yet, have your driver chauffeur you around while you relax comfortably in the back seat reminiscing about simpler times.

What we have here is a passion project of epic proportions (and budget). No expense was spared to restore, improve and honor a car that has become synonymous with Audi Performance and in many ways, the quintessential understated luxury car of the era.

While there were a couple of necessary improvements (new sound system, Bluetooth, satellite radio etc.), the integrity of the car has been painstakingly observed throughout the multiyear restoration process.

It is not a stretch to say that this is truly a one of a kind Audi A8L combing the best of the S8 performance with the heritage and underrated driving and styling experience that Audi has become known for.

And for those who know the effort, care and commitment 2Bennett makes when restoring Audi dream projects, the lucky buyer will have the greatest partner in the business of making Audi dreams literally come true.

To validate the quality of work and restoration, an outside appraisal was performed providing an astounding $95,000 valuation.

This 2003 Audi A8L is a long wheelbase sedan that has been extensively refurbished and modified by 2Bennett Audimotive of Davis, California. The car spent time in Arizona with its first two owners and was acquired by the current owner out of Paso Robles, California approximately 4k miles ago in 2016. Details of the cosmetic and mechanical refresh are provided below.

A complete show quality repaint was performed and new exterior trim installed, and the 4.2L V8 was removed and fully refreshed with new sensors, all ignition electronics, seals, gaskets, etc. A new Tiptronic transmission direct from Audi, 2Bennett brakes, Bilstein shocks, and lowering springs were also added, as were the front seats, exhaust components, and steering wheel from an Audi S8. New Audi short block complete, new Audi heads, etc began the engine bay refurbishments.

The car is now being offered for sale on the current owner's behalf by 2Bennett Audimotive with records from the work, a clean Carfax, and a clear California title.

A protective clear wrap was added to commonly chipped areas. Work also included the installation of new headlight, taillight, and fog lamp assemblies, as well as fresh trim, emblems, a new windshield, and rubber seals. Tint has been applied to the windows, which also received new regulators.
5 New 18" S8 Avus Silver wheels are wrapped in new Michelin Pilot Sport 245/45 rubber. 2Bennett front brakes feature 8-piston Brembo calipers from an Audi RS and two-piece floating 365mm rotors, and the Stage2 rear brake kit is equipped with vented 311mm rotors. The front Bilstein shocks are adjustable, and lowering springs have been installed. Brand new downpipes from an Audi S8 are linked to a Romulus rear exhaust.

Extensive refreshment to S8 seats and a black suede headliner and door panels have been installed. Burled-walnut woodgrain trim is in excellent condition, and a new 3-spoke steering wheel from an Audi S8 and a Pioneer display screen with navigation was fitted.

A new A/C compressor, receiver/drier, and condenser were additionally installed. Just under 94k miles are shown on the digital odometer, approximately 2k of which were added during the current ownership.
An appraisal and invoicing for much of the upgrades are available to view in the photos.

Price: $75,000 Negotiable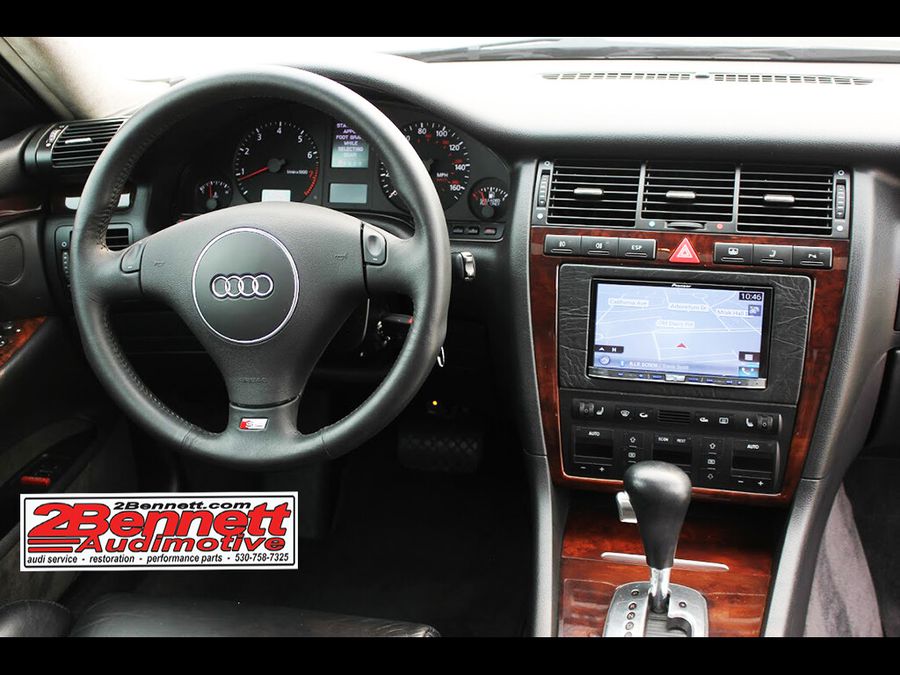 So, most of the mechanical components were replaced with new items, the suspension and brakes were overhauled, and it got a bunch of S8 running gear. Neat? Yes! It's a little disappointing to me that it's black, but that's personal preference. Would I do this? I guess if I had the means, and by that I mean nearly unlimited, yes – I absolutely have thought about how neat it would be to send my Coupe GT, or really any car that I've owned, back to the factory to come out new. The D2 is still one of the best-looking cars to be produced by the company in my opinion, but is it a $75,000 car today? Honestly, I'd still take an S8 over this just about any day of the week, and I believe you can buy the absolute best S8 out there for a lot less than the asking price here.
-Carter