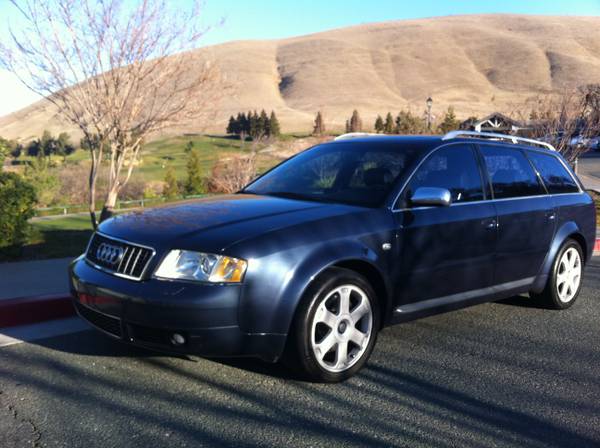 In general, the C5 Audi S6 gets overlooked by enthusiasts who dismiss it as a soft, automatic-only fragile replacement for the legendary C4 S6. That's a shame, because the C5 is a solid car and performer and one that the owners who have experienced them seem to love. What those who aren't in the know seem to want is a 6-speed manual variant of the S6, though few have undertaken the swap. We have seen a few though, most recently a 6-speed converted S6 that was questionably modified but sported the all-important manual. No one jumped on that car despite the seemingly reversible modifications, so perhaps today's more original example will make some converts?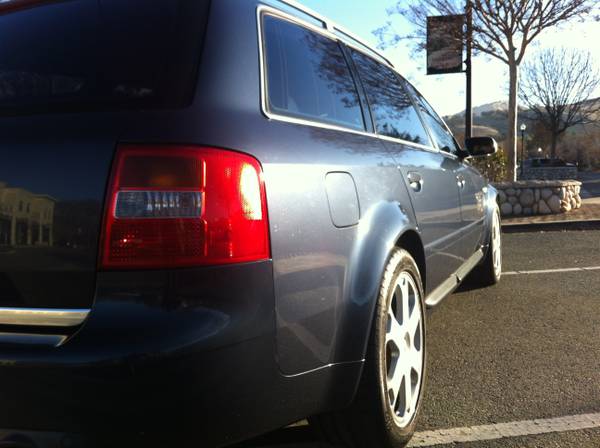 Year: 2003
Model: S6 Avant
Engine: 4.2 liter V8
Transmission: 6-speed manual
Mileage: 95,000 mi
Price: $15,900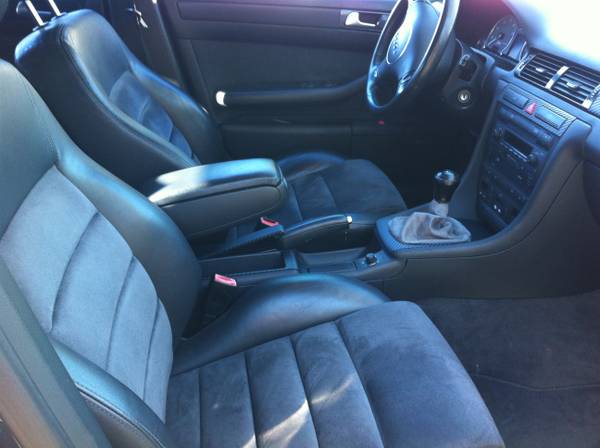 Up for sale is my 2003 S6 Avant with 6-speed manual swap. 95k miles. Probably the cleanest example for sale in the country. California car from the beginning, I am the second owner.
Swap was done at 88k Dec 2012 by Bryan Little of Audis4parts in Tucson AZ. It is Aqua blue metallic with charcoal alcantara interior. Meticulously maintained inside & out. Paint is in excellent condition, with exception of minor flaws in front & rear bumpers. Carefully wet-sanded and polished exterior to a near-mirror finish. The interior is in great condition as well, with a little wear on typical areas (headlight switch, door switch, AC control buttons). Timing belt and all components were done with transmission swap. New thermostat and full coolant flush done one month ago (faulty t-stat). New brakes with ~5k miles. Stock wheels with Michelin PS2s. Minor flaws include cracked foglight lens, minor squeak from front right suspension bushing (may be able to fix this week), small right rear valve cover leak (minor, but typical), window tint has some flaws.
Located in Walnut Creek, CA.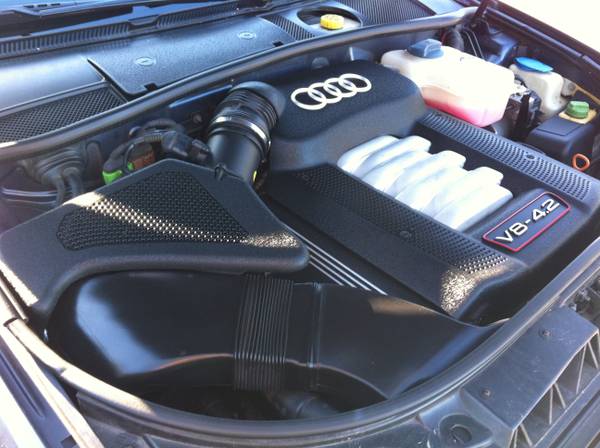 Want a S6? This is it. The color is perfect; Aqua Blue is gorgeous and seldom selected and really makes this particular model stand out. The original wheels – often long gone – are there. It's been maintained and is offered by only its second owner. It's on the West coast, free from salty roads. But most important of all, the 01E 6-speed transmission is found in between that carbon fiber trim and alcantara-trimmed seats ready to take the awesome 4.2 V8 to redline. With recent wear items replaced and below 100,000 miles, this really is the perfect example for someone wanting to marry sport and practicality. Entry cost is high for a C5 S6, but this really is one of the better ones I've seen recently and the 6-speed conversion will reportedly eat up about half of the current asking price. While that doesn't make this S6 a bargain, it's certainly a smarter option than trying it yourself and since the heavy lifting is done, you'll likely have less headaches. As we bemoan the current lack of great fast Audi wagons in the U.S., this car reminds us that they still can be had if you're willing to look a bit!
-Carter