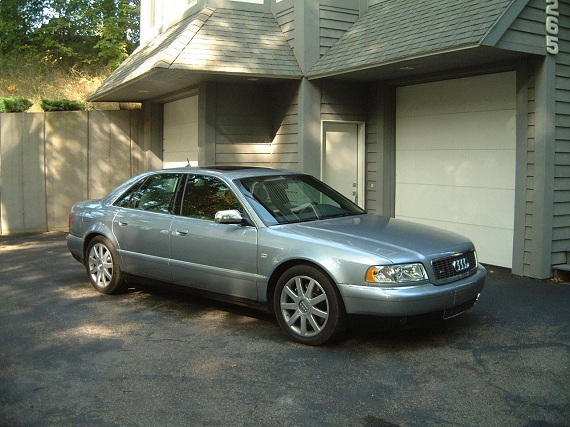 The Audi S8 is a very special car; a combination of sport and luxury that some of its rivals have managed to exceed in performance, but not necessarily execution. Certainly, newer BMW, Porsche and Mercedes-Benz super-luxury sedans are much faster. Even Audi's own new S8 and S6 are significantly quicker than the D2, with the best part of twice the power the 4.2 40 valve V8 originally offered. But the package of the S8 is what is so compelling. It's a great looking car, with hardly an angle where it looks out of proportion. The presence it exudes is massive; it's no Rolls Royce, but it's a far cry from any Lexus. By 2003, the last year of the D2 S8 for the United States, there were only a few options on the S8; generally, you just had to choose what shade you'd want. And for the U.S. market, it's hard for me to feel there is any better color combination for the S8 than the understated Avus Silver Pearl Effect with the not understated at all Oxblood interior. When you see one it what is effectively new condition, it's amazingly stunning: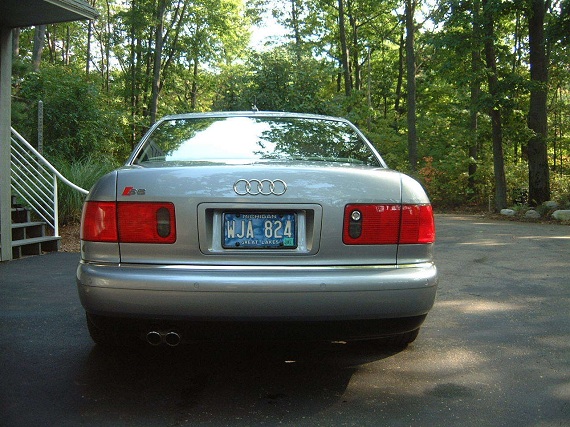 Year: 2003
Model: S8
Engine: 4.2 liter V8
Transmission: 5-speed automatic
Mileage: 13,822 mi
Price: $30,000 Buy It Now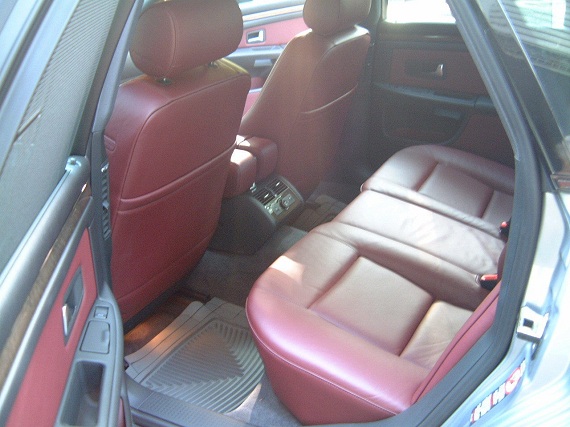 This is an incredibly rare automobile, representing only one of 100 ever imported by Audi of North America. It is painted the color of the Audi race car. This is 1 of only 100
cars ever painted Aves silver by Audi, and the 100 cars were all their top of the line car, the S-8 performance sedan. Speaking of performance, this car held the track record at Nurburgring in Germany from 2003 until 2010. Paddle shifters allow the driver easy access to operating the transmission. This car was manufactured with Berona Italian Mahogony
which is graphite (grey) in color, and beautifully compliments the burgundy leather seats. Audi claims using this wood on only 23 automobiles, so you are bidding on a vehicle that is 1 of 23 ever produced! This vehicle includes a full complement of options including, but not limited to front and rear fog lights, front and rear parking distance control, navigation, power rear sunshade, and rear window side shades. The following items are all power operated: steering, brakes, seats, headrests, door locks, tilt/ telescopic steering, rear trunk release, and driver and passenger mirrors. All seats, front and rear are heated and air conditioned. This vehicle is constructed entirely of aluminum, so rust is not an issue. This particular vehicle was never driven in snow, and was stored every winter. The sale includes a complete additional set of brand new forged aluminum wheels, with Hanook snow tires with zero miles on them. Last but not least, the car is outfitted with a Bose AM/FM/multiple symphonic stereo system, making this vehicle both exhilarating and entertaining
to drive. Feel free to bid if you are ready to step up to the ultimate performance sedan, in impeccable condition. If you have any questions, feel free to call 616-446-0119.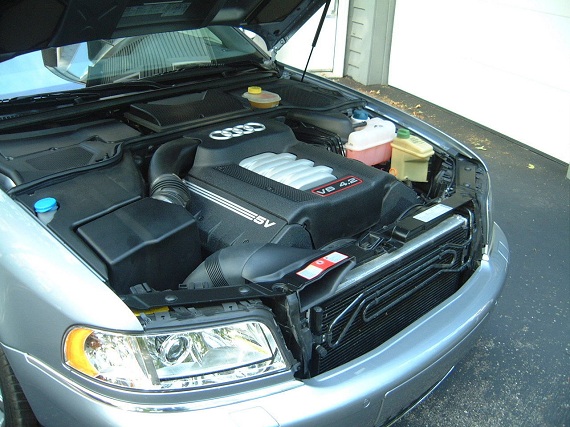 I'm not sure what record the S8 held for 8 years at the Nürburgring, unless every car gets its own class or they were lapping in the snow. It's a bit of overstatement obviously in the advertisement, but the condition of this car is I believe the best I've seen in some time. The single owner seems to have kept the car well and only driven an average of a little over a 1,000 miles a year – hard to believe. If you were really interested in one of these cars and liked the color combination as I do, it doesn't get much better than this example. However, the pricing of the car is pretty far out of line; granted, you can't replicate condition easily, but you could also get into a more traveled version of the D2 S8 for $10,000-$15,000 still in great shape. This car is going to be a hard sell at this price considering what else is available. I wish it was a bit more affordable, because frankly the opportunity to relive what I consider the highest point in recent Audi designs in new condition is a tempting dream. Unfortunately, like the asking price for the seller, for now this car will remain a dream to me.
Thanks for a great spot and share by our reader John!
-Carter