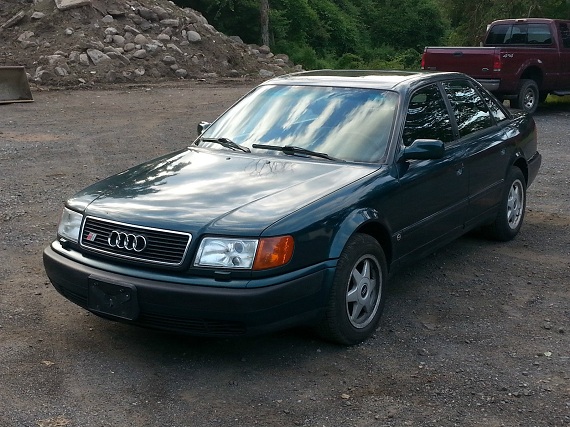 I find options on cars very interesting, especially when they're options that aren't often selected. Every once and a while, I'll sit down and build a car on Audi, BMW or Volkswagen's configuration tool, all the while trying to figure out what will be the options that 20 years from now someone will pine after, or just even smile to see. Today's S4 is a great example of just that; indeed, if you look at the window sticker, you'll note that only two options were selected. One was the 10 Compact Disc trunk mounted changer; it was an option my 1993 V8 quattro had and in retrospect I can't believe they got away with charging $800 for it – I'm reminded of the scene from The Wedding Singer. But that's not the option I'm really interested in; no, what I find unique about this car is that it was specified to the no charge 15×7.5 Speedline-made option wheels with all-season tires. For a time, Audi even touted that its 15″ option wheels offered better ride quality than the competition's huge 16″ rolling gear. It was a rarely selected option, and it's even more rare to find the car still rolling on those wheels 21 years later: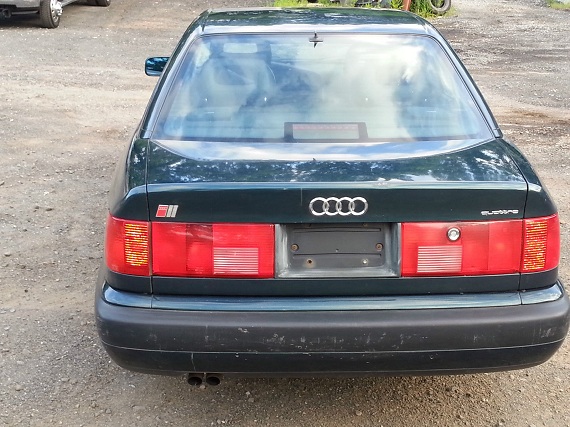 Year: 1993
Model: S4
Engine: 2.2 liter turbocharged inline-5
Transmission: 5-speed manual
Mileage: 98,554 mi
Price: Reserve Auction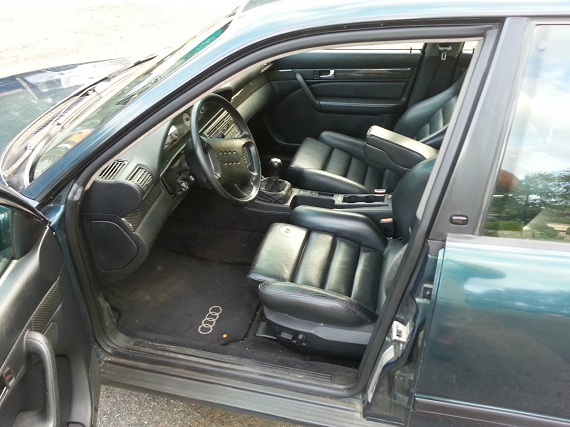 I have a lot of service and inspection records call or text for more info and pictures 718-913-1818 – thank you

Hard to find with low miles 98,554
Cold A/C
Tires 90%
Perfect condition carbon fibre trim
Light to medium paint scratches,
15 in winter package wheels
Original window sticker on hand $48000 in 1993
Garage kept
Perfect rear headrests
Working rear diff lock
Front left shock needs a bearing, included in the sale.
Runs and drives fine, clutch shows ware. Winning bidder will receive a freshly resurfaced 7a single mass flywheel and spec stage II with 4kmi.
Moving back to Europe sale.

If you have any questions please call me at 718-913-1818
Thank you!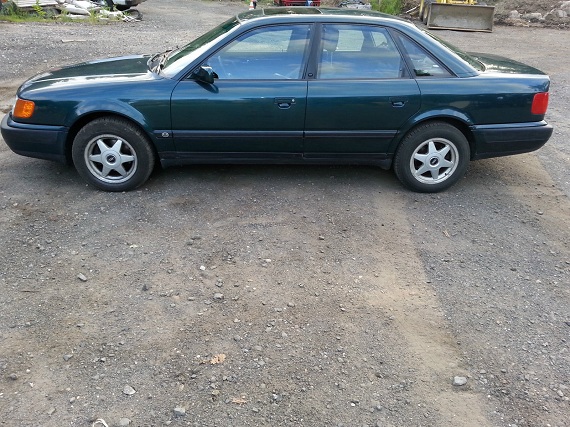 The Emerald Green Mica is usually mated to the Ecru interior, so it's refreshing to see a mint condition black interior when the door opens rather than a heavily worn light one. It's not the color combination that I would choose, but this car presents better than a majority of the Emerald cars that remain. It also appears to be more or less completely stock with lower miles, two more things that are rarely found. The carbon fiber trim is a love/hate on these cars; to me, it's a bit out of place in a luxury sedan in some regards, but they certainly were early adopters of the trend that continues today and it's a neat option. Otherwise, this is a near legend already and finding clean examples will continue to be more difficult as prices have begun to creep up. It's not everyone's bag of tea, but for a relatively modest investment these Audis offer serious longevity, great build quality, handsome looks and can be turned up for stunning performance that is available year round. There are many who consider this to be the best all around car Audi made, and this car seems like a great starting point for C4 ownership.
-Carter