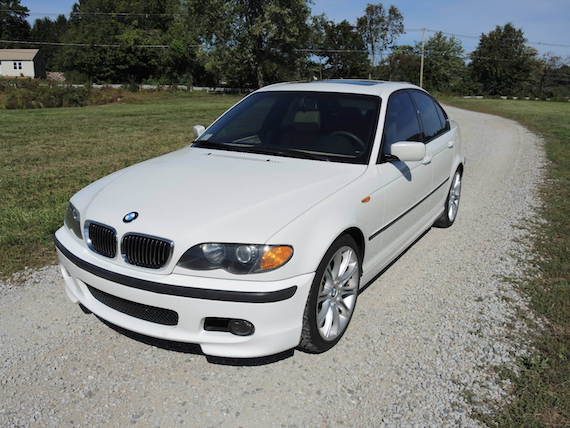 In the UK, where I grew up, the E46 3-series was available with a Sport package from 2001 onwards. This added M-Tech suspension, an M-Tech II bodykit, sport seats, steering wheel and "M V-Spoke" Style 72 alloys (later replaced by style 135s). The revised bumpers and spoilers definitely lent the car a more aggressive, sporting edge and considerably enhanced the overall look of the car. The package, officially renamed from "Sport" to "M Sport" in 2005, proved immensely popular throughout the E46 production run. As a result, the UK used market is filled with relatively cheap examples. Not so in the US. When I moved here, I soon discovered that the American E46 did not receive the same package until 2003, and only then on the 330i/330ci models. Known here as the ZHP or "Performance Package," this added all of the aforementioned upgrades plus redesigned camshafts and a remapped engine computer, supposedly bringing power to 235 hp (10 hp more than standard models). Ticking this option box added nearly $4,000 to the cost of the car, making ZHP-equipped models relatively uncommon. As a result, when used examples do crop up they seem to command a considerable price premium.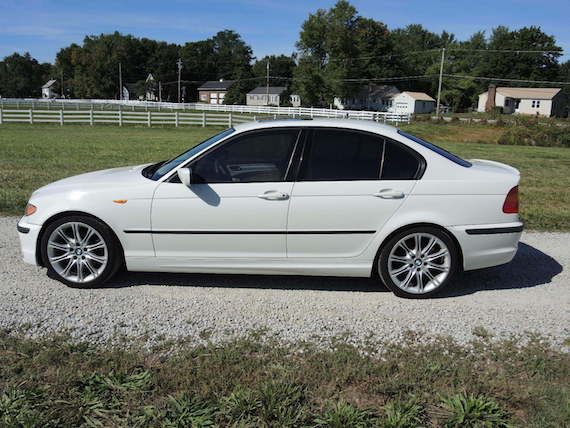 Year: 2003
Model: 330i
Engine: 3.0 liter inline-6
Transmission: 6-speed manual
Mileage: 131,168 mi
Price: No reserve auction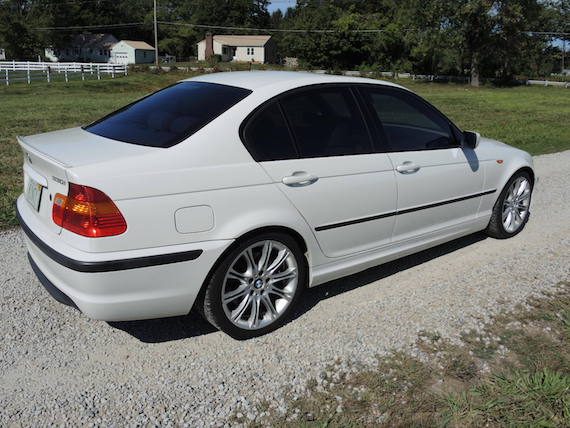 This is a flawless high performance BMW with the ZHP package in Alpine White with Saddle Tan interior. The ZHP package includes the M3 E46 body package, M wheels, Pirelli tires, M rear end, M steering wheel, 6-spd manual transmission, and an added 10 HP over the standard 330i. It drives and performs as expected; perfectly.

This car has never ever been driven in the winter and is owned and cared impeccably by a very serious car collector. Non smoker, no kids, and no pets. The body and interior are in beautiful showroom condition; it is really gorgeous throughout. We store this every winter and it is only taken out and driven on nice days in the spring, summer, and fall. There is not a single spec of rust or winter chemicals on this car. It is one of the best ZHP's you will ever find.

The ZHP cars are one of the best performing BMW sedans ever made. This one is in the very rare Alpine White / Saddle Tan combination.

Contact me with any questions or to arrange an inspection and test drive.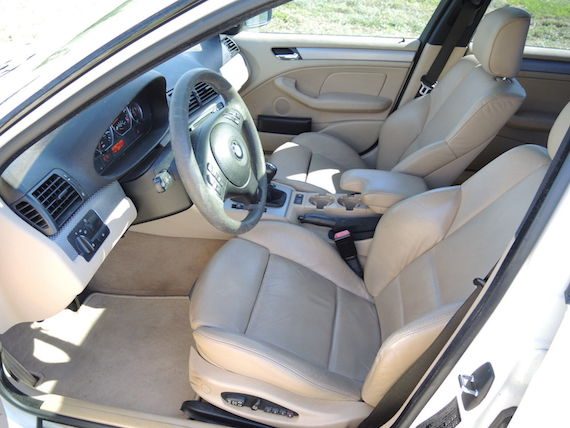 I'm not a huge fan of white paint, nor of grandpa-beige interiors, so this color combination would not be my first choice. But there's no denying that even wearing these colors, an E46 sedan kitted out with ZHP equipment is a handsome car. To me, it screams "I may have two kids to cart around, but I still enjoy driving serious a sport sedan." Condition is said to be excellent, inside and out, and I would have to agree based on what we can see in the photos.
There has been no bidding activity at time of writing. The auction starts at $10k, and I suspect that's a little too steep given the relatively high miles on the odometer (131k). If the car could be had for somewhere in the $7,000-$8,000 range, I think that'd be quite a fair deal. Unfortunately, enthusiast interest in the ZHP package tends to inflate sellers' expectations on these.
– Craig